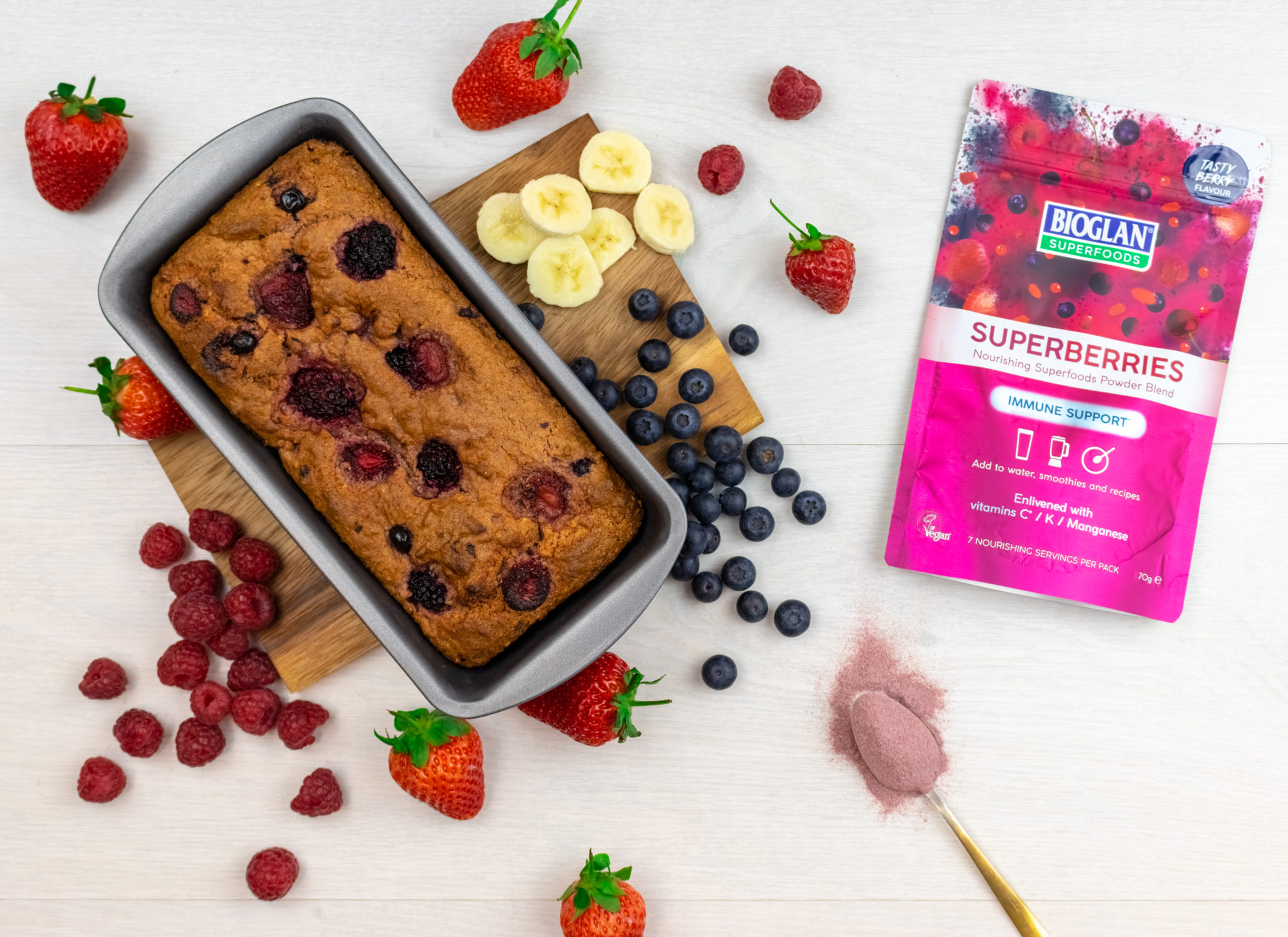 Picnic Perfect Berry Bread
with Superberries

Serves 6

1 hour 15 minutes
Banana bread with a berrylicious twist! Our Picnic Perfect Berry Bread with Superberries is also vegan and is a lovely addition to the picnic basket now the weather is starting to warm up.
Ingredients
Buy ingredients online at your selected retailer
250g cups plain flour
2 teaspoons baking soda
½ teaspoon salt
120ml almond milk (room temp)
115g sugar
200g frozen mixed berries
1 ripe banana (mashed)
1 teaspoon vanilla essence
125ml melted coconut oil
2 teaspoons Superberries
Method
Preheat oven to 180 degrees. Grease a loaf pan with coconut oil.
In a bowl, whisk together flour, baking soda, salt and Superberries.
In a second bowl combine the banana, almond milk (room temp), sugar, vanilla extract and melted coconut oil.
Fold wet ingredients into the dry until incorporated. Fold in ½ cup of mixed berries. Save the rest.
Pour batter into loaf pan and top with leftover berries. Bake for 45 minutes – 1 hour until you insert a toothpick and it comes out clean.
Leave to cool.