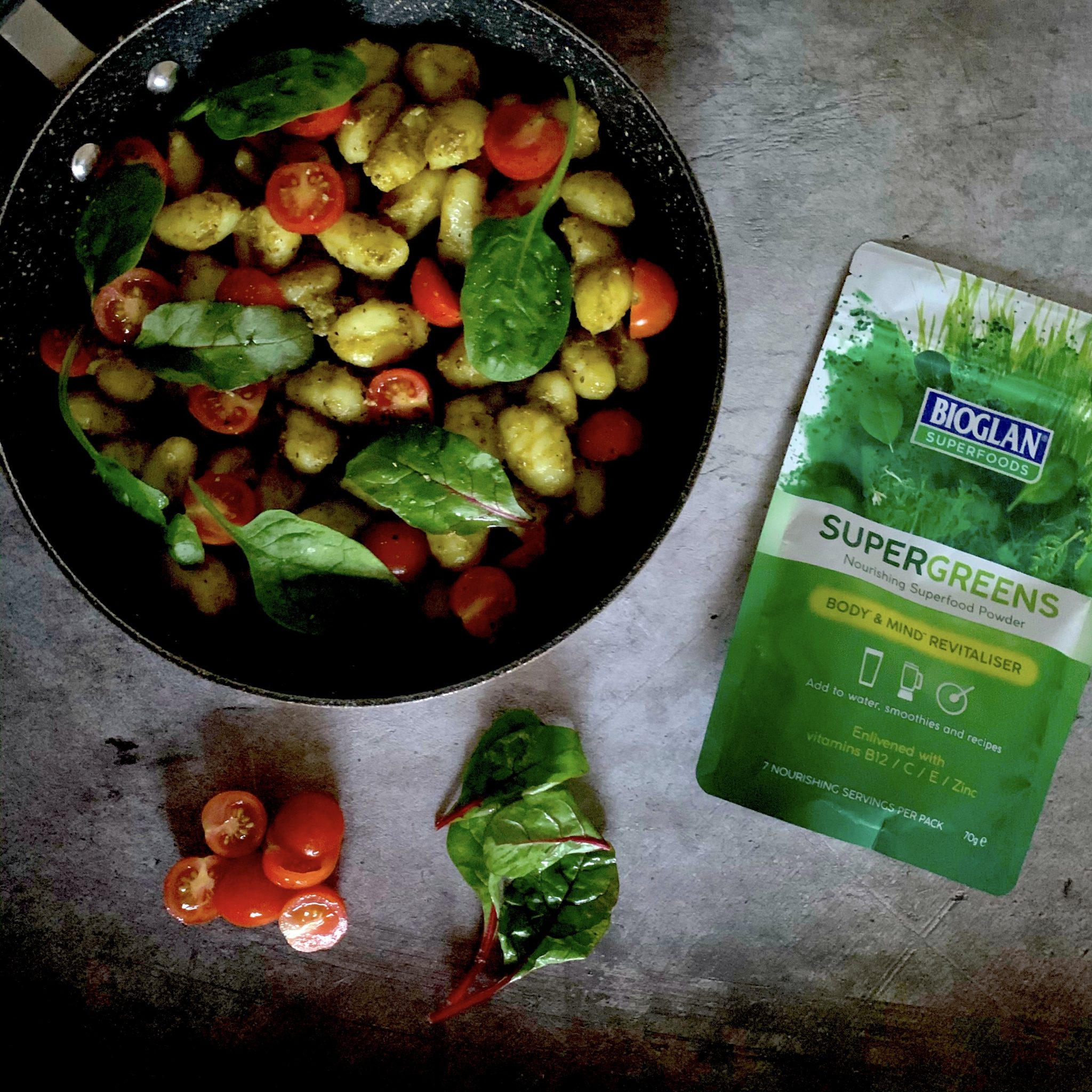 Pesto Gnocchi
with Supergreens

2

Fifteen Minutes
Super easy, super speedy, Supergreens Pesto Gnocchi! A great weeknight dinner when you're short of time but want something tasty and healthy.
Ingredients
Buy ingredients online at your selected retailer
500g gnocchi
100g spinach
2 tbsp Bioglan Superfoods Supergreens
2 tbsp pesto (we used a vegan pesto)
Handful of cherry tomatoes (or any of your choice)
Salt and pepper to taste
Method
1. Boil a pan of water and when boiling add the gnocchi and cook to instructions (normally 2-3 minutes).
2. Drain the gnocchi and add back to a large pan, stir in the pesto and Supergreens until the gnocchi is covered.
3. Top with spinach, tomatoes and season to taste. Enjoy!