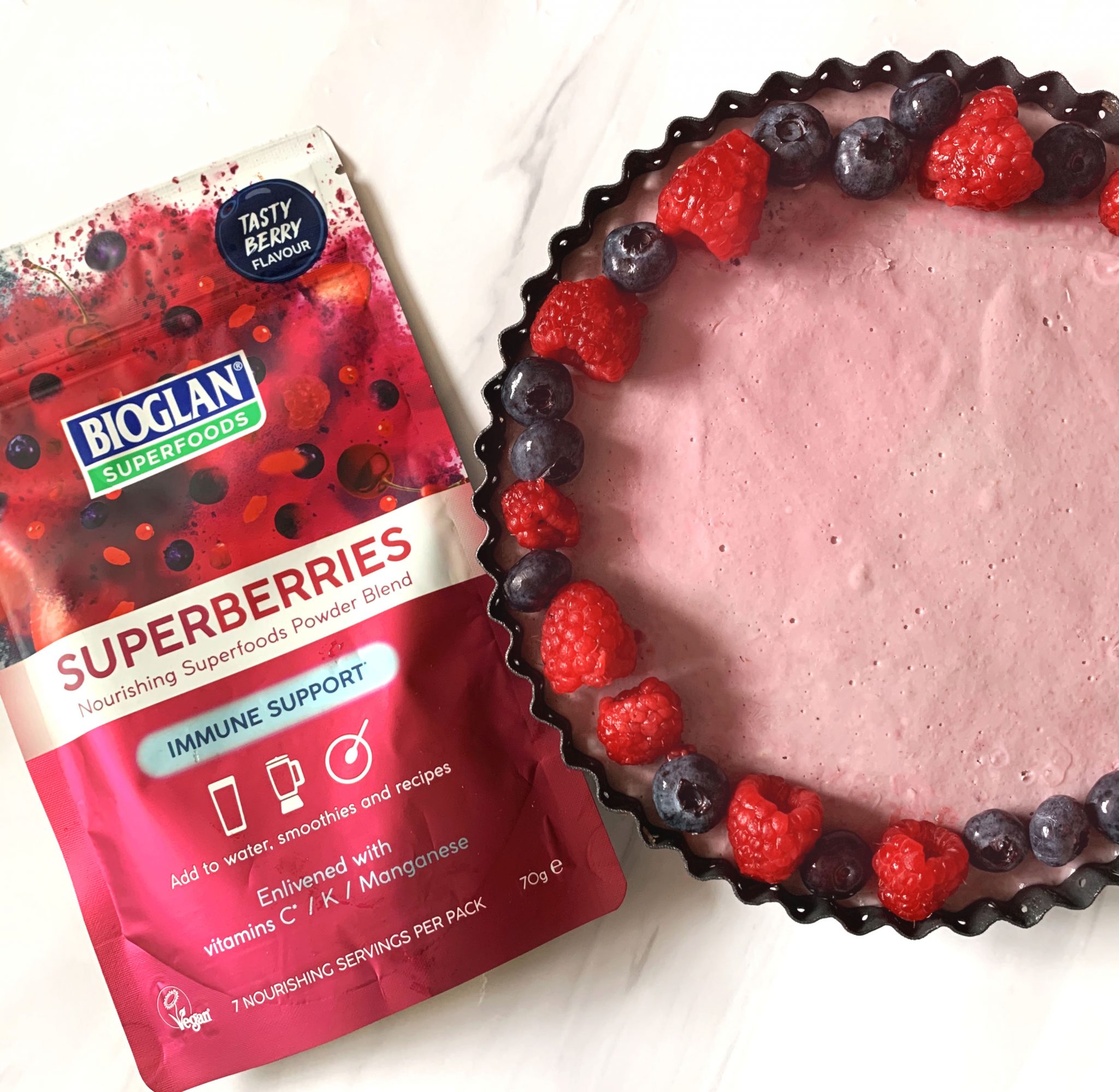 No Bake Berry Tart
with Superberries

8

Thirty Minutes + Five Hours Setting Time
We aren't ready to say goodbye to Summer yet! Check out this vegan, no bake berry tart with Superberries and a nutty base.
Ingredients
Buy ingredients online at your selected retailer
For the base:
½ cup almonds
½ cup pecans
1 cup medjool dates removing stones
For the filling:
1 ½ cups soaked cashews
½ cup agave syrup
200ml coconut milk
2 tsps Bioglan Superfoods Superberries
½ cup raspberries
½ cup strawberries
Toppings (optional):
Handful of mixed berries - we used raspberries and blueberries
Method
1. Soak cashews in water and leave aside.
2. Blend the pecans, almonds and dates until its a fine mixture.
3. Press the mixture into a pastry case and pop into the freezer while making the filling.
4. To make the filling, gently warm the strawberries and raspberries in a pan and mash up so it turns into a coulis.
5. Add the Superberries and coconut milk and take off the heat.
6. Allow the mix to cool to room temperature.
7. Blend the soaked cashews and agave syrup. add the cooled down berry mixture and blend again.
8. Pour into the pastry tin over the base and place back in the freezer for five hours until set.
9. Decorate with your chosen toppings and enjoy!