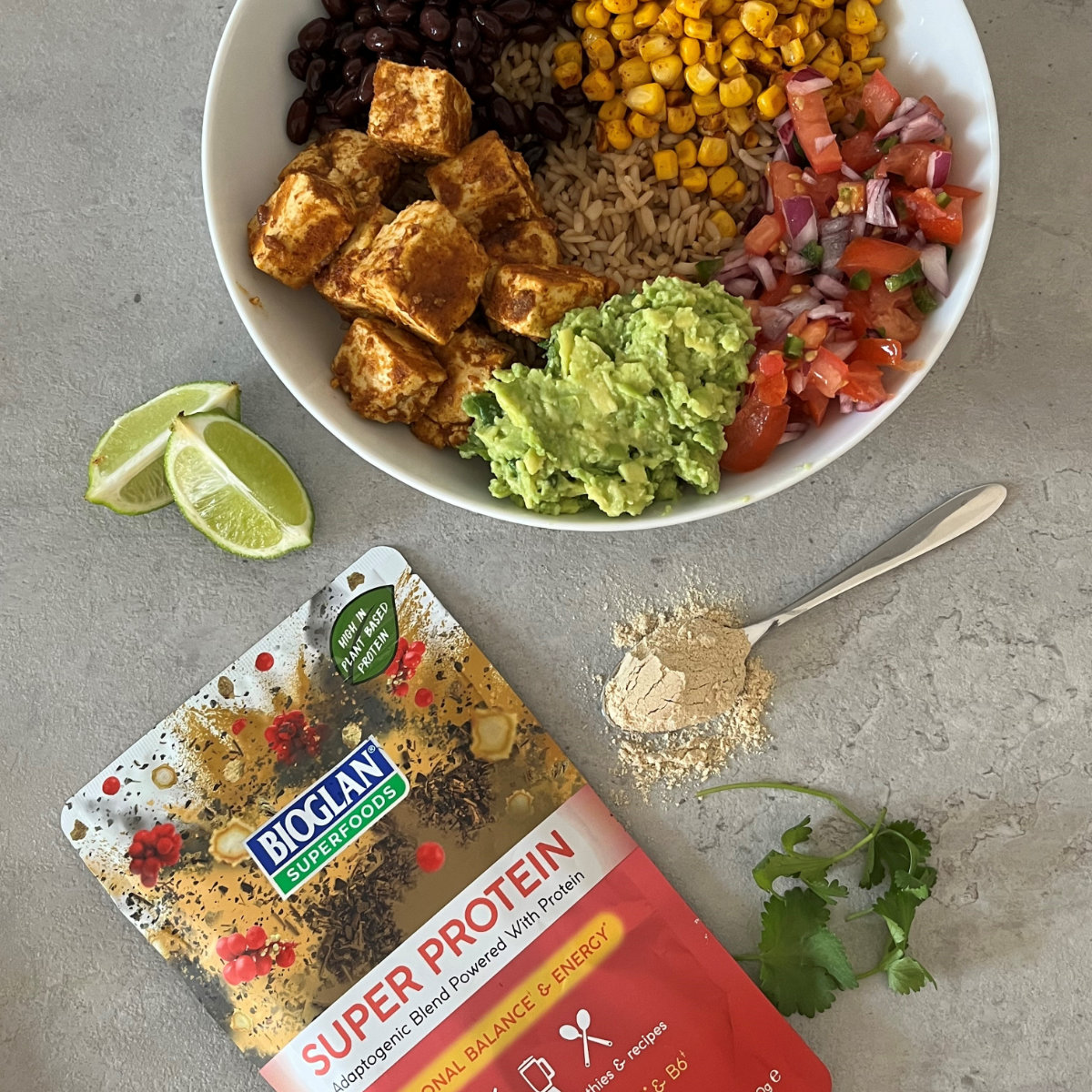 Mexican Burrito Bowl
with Super Protein

2

Forty-five Minutes
This Mexican Burrito Bowl with Super Protein is a great weekday meal idea. Packed full of protein and flavour.
Ingredients
Buy ingredients online at your selected retailer
For the Pico de Gallo:
1 tomato
½ red onion
1 jalapeno pepper
1 tsp lime juice
Salt, to taste
For the Guacamole:
1 avocado, mashed
1 tsp lime juice
Salt, to taste
For the Tofu:
½ tsp chilli powder
1 tsp Bioglan Superfoods Super Protein
1 pack of extra-firm tofu, cubed
For the Rice:
1 bag of microwave rice
1 tsp lime juice
Zest of ½ lime
For the bowls:
1 can of sweetcorn
1 can of black beans
Method
1. Chop the tomato, onion, pepper and combine in a bowl with the lime juice and salt.
2. In a bowl, mash the avocado along with the lime juice and salt.
3. Chop the tofu into cubes and add to a pan of oil. Add the chilli powder and Bioglan Superfoods Super Protein and fry.
4. Fry the sweetcorn in some oil until golden brown.
5. Microwave or boil some rice and add the zest of the lime along with some lime juice.
6. Combine the rice, black beans, Tofu, Sweetcorn, Pico de Gallo and Guacamole into a bowl and serve. Enjoy!