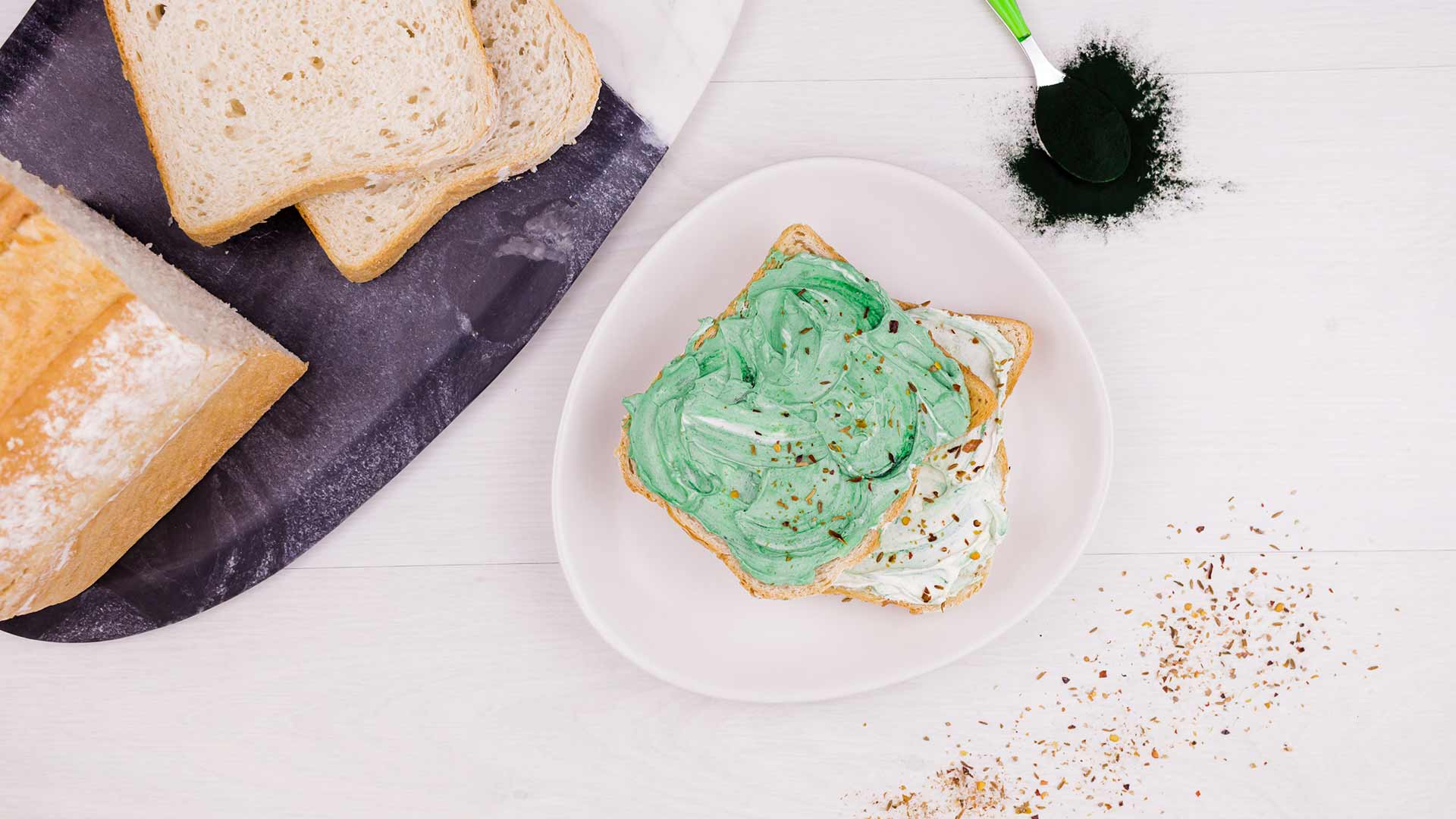 Mermaid Toast
with Spirulina

Serves 1

5 minutes
If you haven't already heard of mermaid toast then it's time you did! Brighten up your day with this super simple recipe using our Organic Spirulina. It's not just for mermaids you know.
Ingredients
Buy ingredients online at your selected retailer
2 slices of bread (we used sourdough)
50g cream cheese
1 tsp Bioglan Superfoods Spirulina
Method
Add the cream cheese to a bowl and stir in the spirulina to create a marbled effect. Toast the bread. Spread the cream cheese mix onto the toast and enjoy!