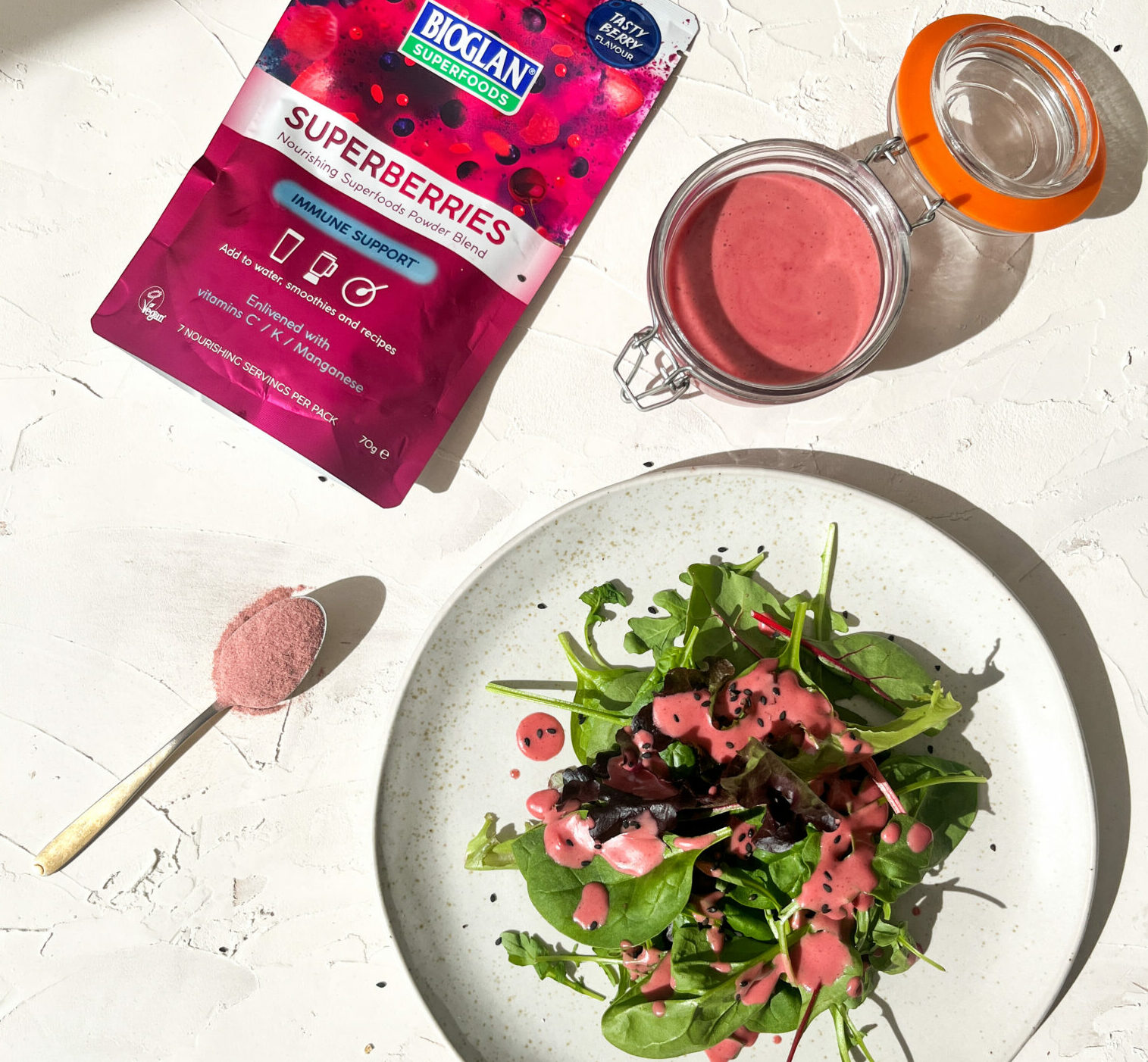 Fruity Salad Dressing
with Superberries

4

Five minutes
If your salad needs jazzing up, give this fruity salad dressing a try. This easy recipe uses cupboard ingredients and contains a source of vitamin C to provide immune support, which comes from our Superberries.
Ingredients
Buy ingredients online at your selected retailer
100ml olive oil
2 tbsp white wine vinegar
1 tsp Bioglan Superfoods Superberries
1 tbsp maple syrup
1/2 tsp salt
1/2 tsp black pepper
1 tbsp Dijon mustard
1/4 tsp cinnamon
Method
Combine all the ingredients in a blender, and blend on high to emulsify. Alternatively, whisk vigorously by hand in a medium bowl. The dressing will keep for several weeks in a sealed container in the fridge.