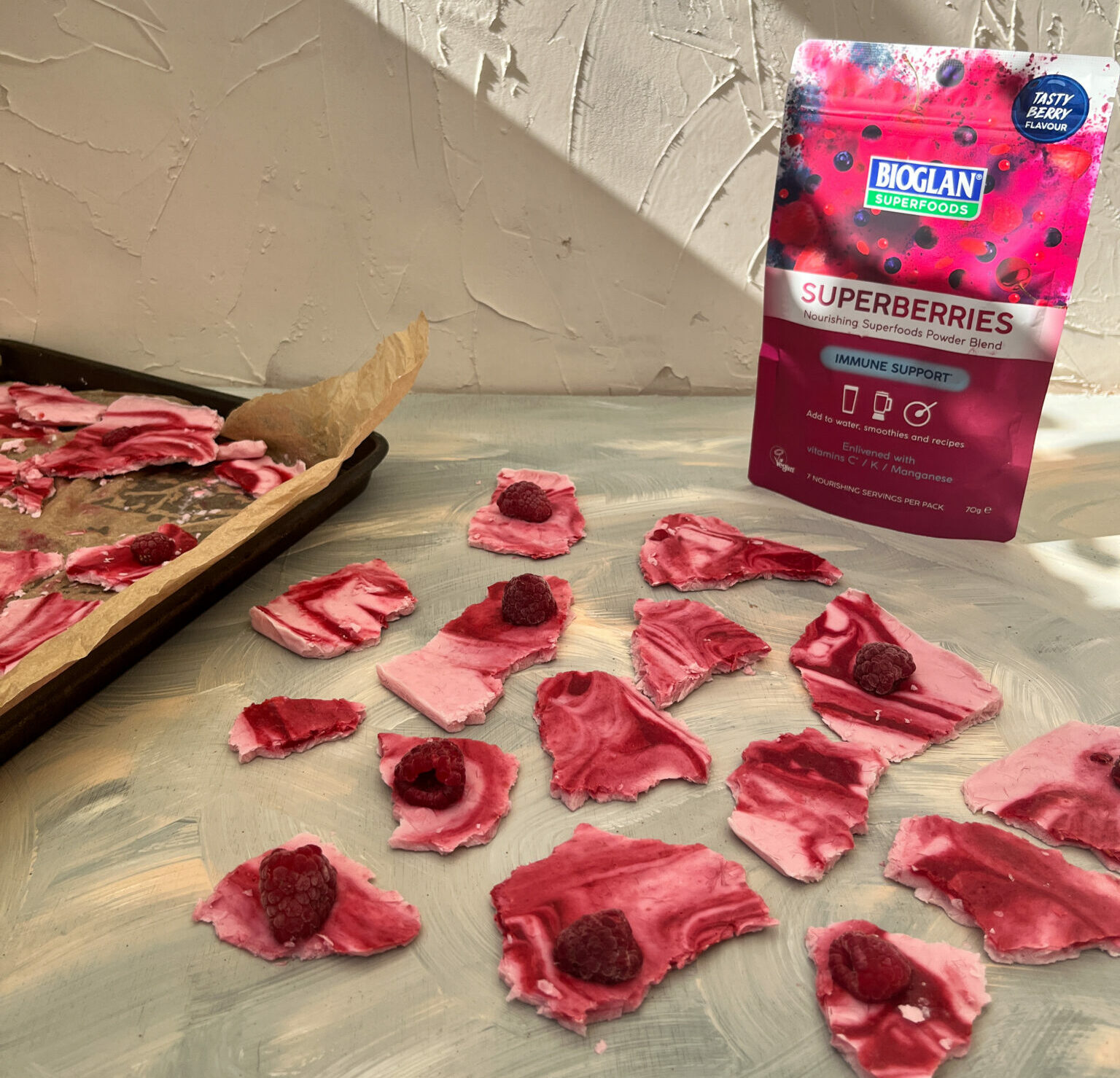 Frozen Yoghurt Bark
with Superberries

10

3 hours 15 minutes
Looking for a new summer snack? This frozen yoghurt bark with Superberries could be the answer. Easy to whip up, tasty and packed full of protein. If it's a bit too tart for your liking, add maple syrup or honey to the yoghurt before freezing.
Ingredients
Buy ingredients online at your selected retailer
250g plain yoghurt
1 tsp Bioglan Superfoods Superberries
4 tbsp raspberry puree
Handful of fresh or frozen raspberries
Method
Add the yoghurt to a bowl and stir in the Superberries until well combined. Line a baking tray with baking paper and spread the yoghurt mix evenly onto the tray.
Dollop spoonfuls of the raspberry puree onto the yoghurt and swirl to give a rippled effect, then top with the fresh or frozen raspberries.
Place into the freezer for at least 3 hours until set, then break into shards and enjoy!