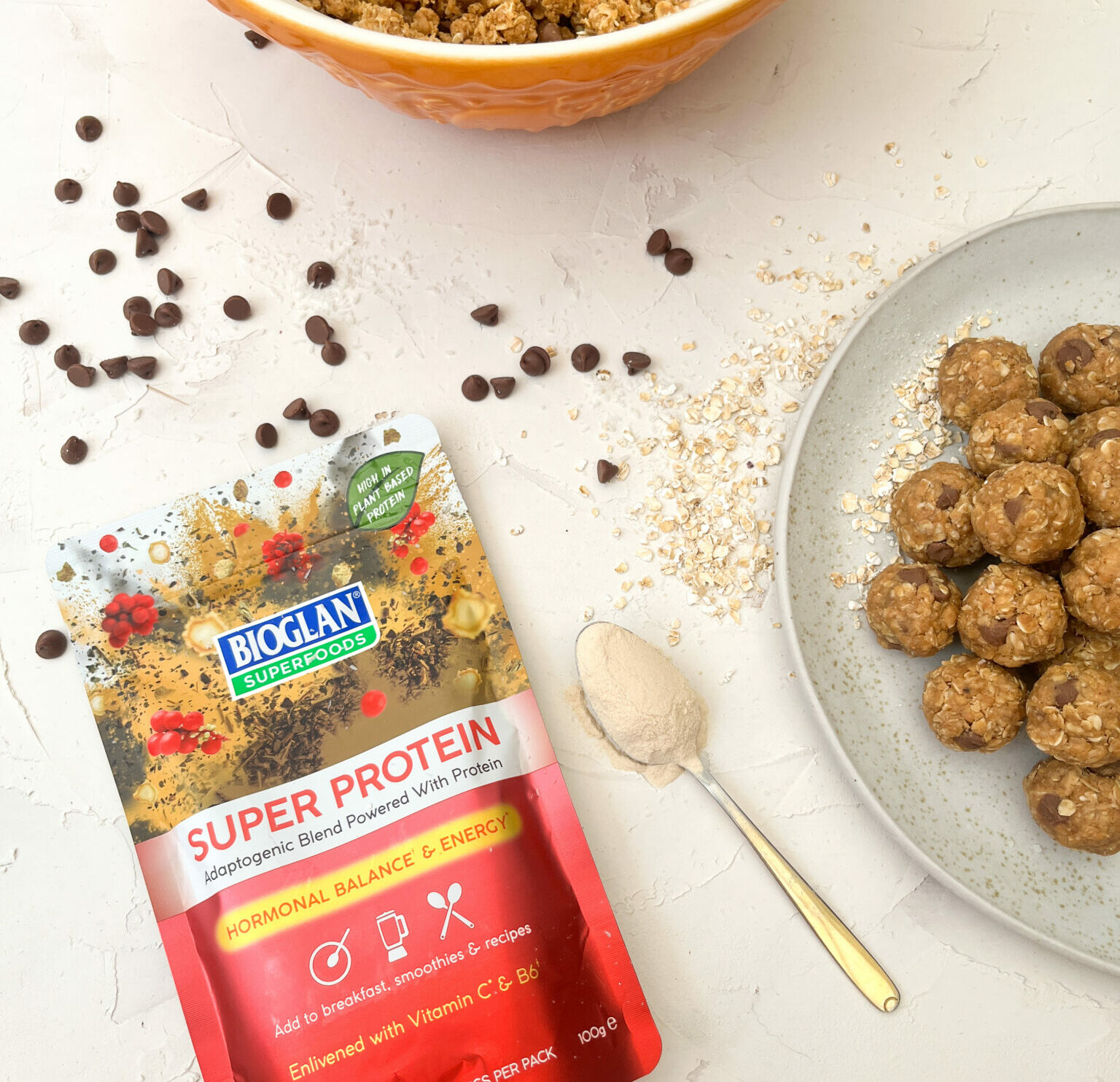 Cookie Dough Balls
with Super Protein

Makes 30

Thirty minutes
These chocolate chip cookie dough balls with our Super Protein make a great, filling snack when you're feeling peckish. They are packed with healthy fats for sustained energy, perfect to take on the go and they are vegan and gluten-free too!
Ingredients
Buy ingredients online at your selected retailer
250g peanut butter
50ml maple syrup
1 tsp vanilla extract
135g oats
1 tsp Bioglan Superfoods Super Protein
40g desiccated coconut
Pinch of salt
50g milk or dark chocolate chips
4 tsps water
Method
In a medium mixing bowl, stir together the peanut butter, maple syrup, oats, desiccated coconut, vanilla extract, salt, Super Protein, and water.
Add in the chocolate chips and stir again, until they are evenly distributed. Take small amounts of the mixture and roll into balls. Store in an airtight container in the fridge for up to one week.