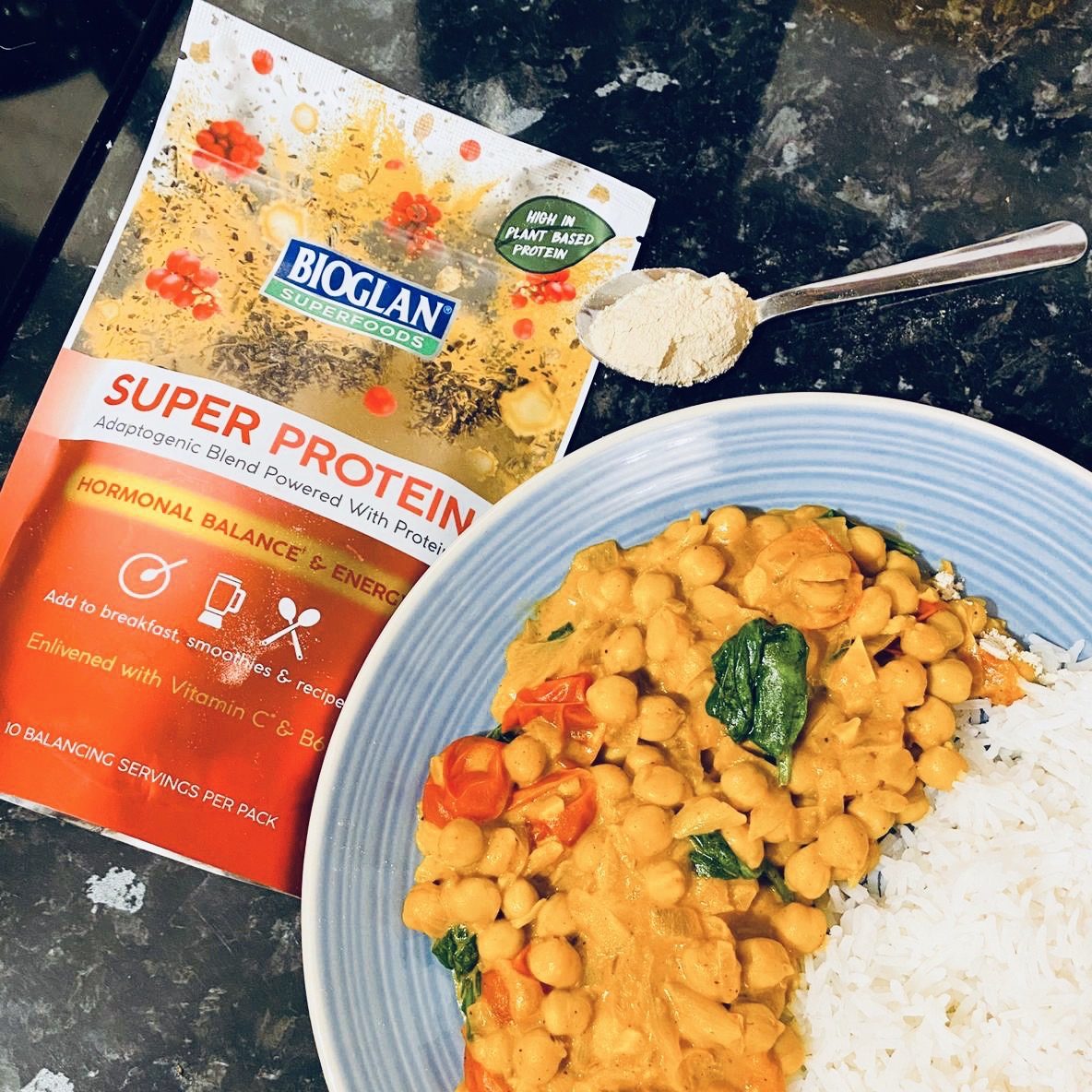 Chickpea & Spinach Curry
with Super Protein

4

One Hour
The perfect recipe for those cold, winter days. This Chickpea & Spinach Curry with Super Protein is the perfect weeknight dinner recipe and filled with protein.
Ingredients
Buy ingredients online at your selected retailer
1 tbsp coconut oil
1 large onion
3 garlic cloves, minced
400g cherry tomatoes
1 tsp garam masala
1 tsp curry powder
½ tsp turmeric
½ tsp ground cumin
½ tsp salt
1 tbsp tomato paste
2 cans cooked chickpeas (drained)
1 can coconut milk
180 ml vegetable stock
200g baby spinach
4 cups cooked rice
1 tsp Bioglan Superfoods Super Protein
Method
1. Melt the coconut oil in a pan over medium heat and add the onion and cook until soft. Add the tomatoes and garlic. Stir in the turmeric, curry powder, garam masala, ground cumin, tomato paste and salt. Cook for 3 minutes.
2. Add the chickpeas and stir. Add the vegetable stock and coconut milk and bring the mixture up to a boil. Reduce the heat to low and cook with the pot lid off for approximately 40 minutes or until the sauce is creamy. Stir in the baby spinach and Super Protein.
3. Remove the curry from the heat and serve with rice.