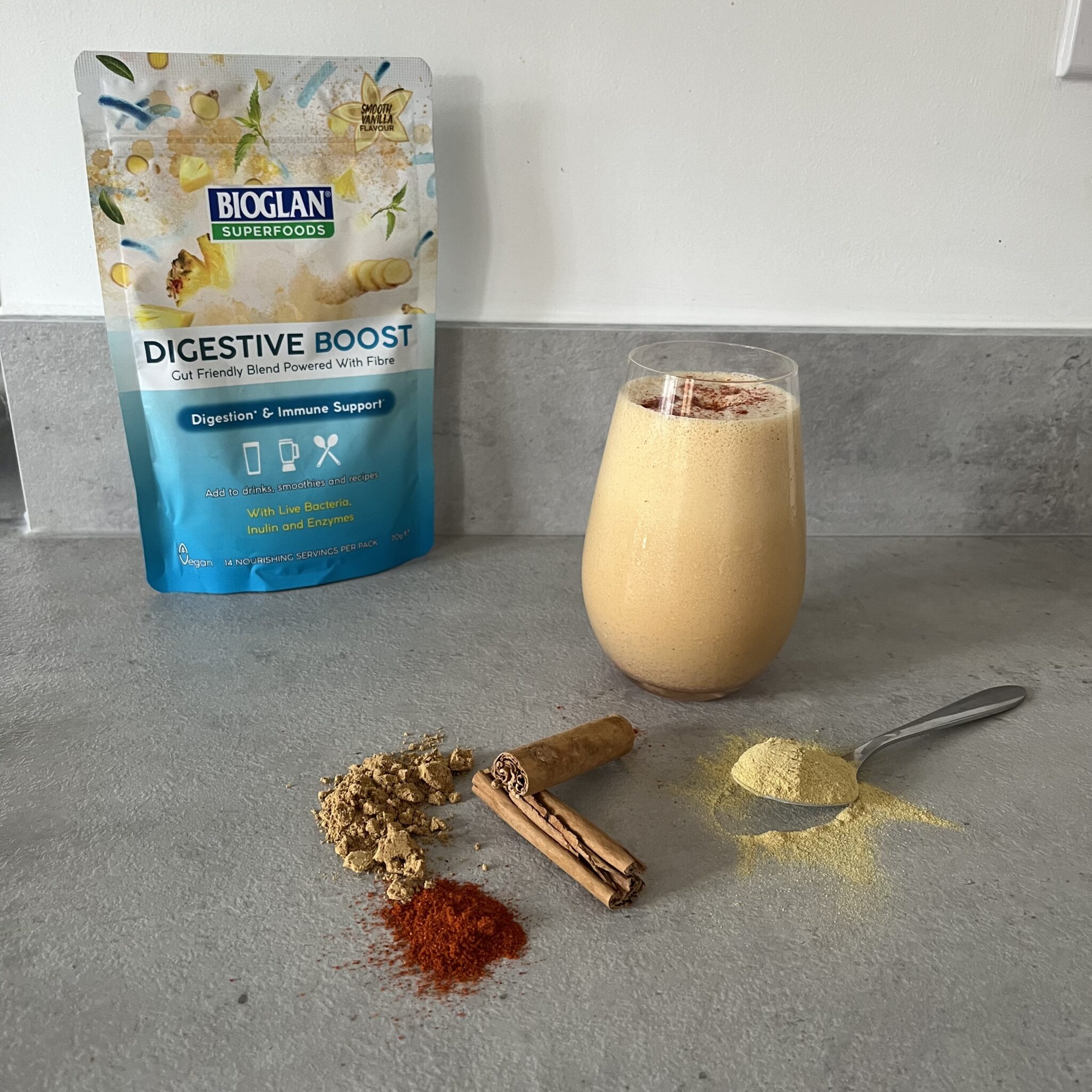 Chai Milkshake
with Digestive Boost

1

Ten Minutes
Warmer weather calls for a refreshing treat. Step forward our Vanilla Chai Milkshake with Digestive Boost. Make it vegan by simply swapping the dairy ingredients for plant-based alternatives
Ingredients
Buy ingredients online at your selected retailer
200ml milk
1/2 tsp ground ginger
1/8 tsp cayenne pepper
4 chai tea bags
1 cinnamon stick
1 tsp Bioglan Superfoods Digestive Boost
2 scoops vanilla ice cream
Ground cinnamon for topping
Method
Pour milk into a small saucepan set over medium heat. Stir in ginger and cayenne, then add the teabags and cinnamon stick. Heat, stirring occasionally, until steaming and just below a simmer, about 5 minutes. Remove from heat and let steep for 5 minutes. Remove tea bags and then let cool to room temperature.
Add ice cream to a blender and pour the spiced milk mixture over the top, add the Digestive Boost powder. Blend until smooth.
Pour into a large glass and sprinkle over some ground cinnamon. Enjoy!