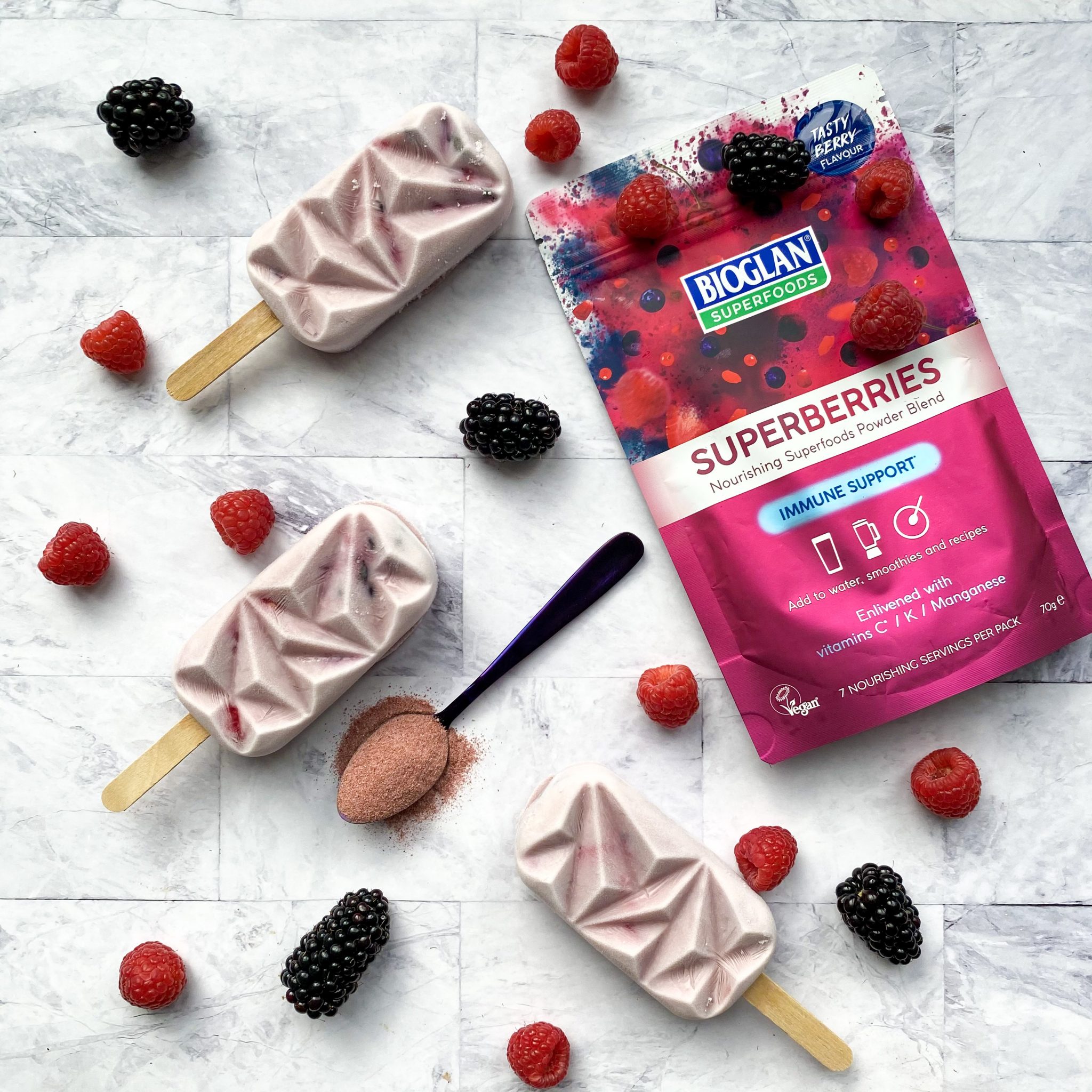 Blackberry Yoghurt Lollies
with Superberries

8

Three Hours Ten Minutes
With the sunshine finally making an appearance, nutritionist Amanda Hamilton has the perfect summer recipe using our Superberries. These ice lollies are perfect for the little ones too and a much healthier alternative to shop bought lollies!
Ingredients
Buy ingredients online at your selected retailer
1 tbsp Bioglan Superfoods Superberries
500g yoghurt (natural, Greek, coconut, soy or almond)
25g fresh blackberries
Honey or maple syrup for sweetener (optional)
Optional extras: extra berries, chopped nuts and toasted coconut
Method
1. Add the yoghurt to a bowl and mix in Bioglan Superfoods Superberries.
2. Add fruit and mash together until combined, adding additional berries or nuts if desired.
3. Add to ice lolly moulds and freeze for 3-4 hours. Enjoy!