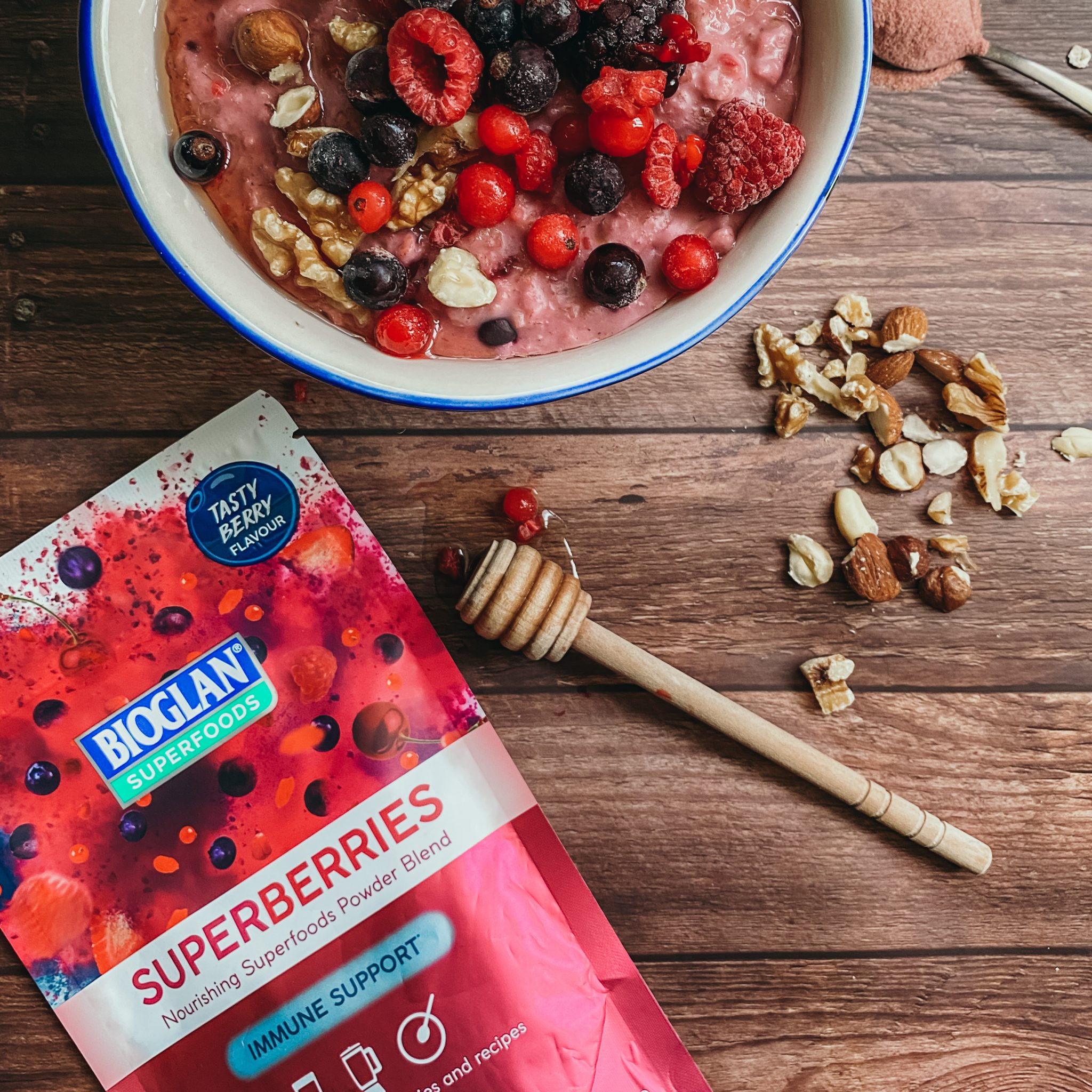 Berry and Nut Porridge
with Superberries

2

Five Minutes
Super healthy, super tasty, Superberries porridge! A great vegan recipe for breakfast.
Ingredients
Buy ingredients online at your selected retailer
150g porridge oats
450ml milk of your choice (we used oat)
1 tbsp Bioglan Superfoods Superberries
120g mixed frozen berries (plus extra for topping)
50g mixed nuts, chopped
Method
1. Place the oats, milk, and frozen berries into a medium saucepan over a medium heat. Stir together until the mixture comes to a gentle simmer, then continue to stir occasionally until the porridge is thick and creamy (about 5 minutes).
2. Add the Superberries powder and stir well. You may want to add more milk at this point if you prefer a looser consistency.
3. Spoon the porridge into bowls and top with the chopped nuts and extra berries. Enjoy!