Discover Your Tailor­made Wellness Plan
We all know the best health advice is personalised. A diet that's worked for a friend, for example, won't necessarily work for you.
Bioglan Superfoods teamed up with five leading wellness experts to give you tailored advice to superpower your life. All you need to do is pick the sentences that apply to you, and you'll be able to click through to tailored wellness advice.
Eve Kalinik is a nutritional therapist, overhauling clients' food from shop to fork.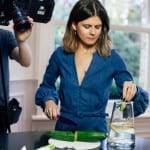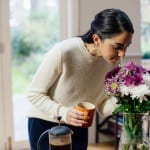 Emma Mills is an in-demand meditation guru, teaching ways to find calm.
Hollie Grant, London's hottest Pilates instructor, helps people achieve and maintain their healthiest body.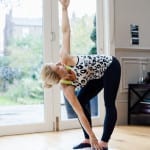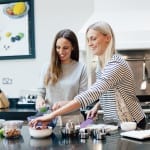 Leah Garwood-Gowers and Daisy Payne, AKA The Hardihood, make stunning cakes from raw, superfood ingredients.
Write down the letter next to the answer that most applies to you for each question.
What would your perfect holiday include?
a) Skiing, tennis, diving... anywhere I can be active.
b) A huge villa with a gang of friends and nightlife nearby.
c) Somewhere with superfast wifi so I can keep up with work.
d) A resort with a brilliant kid's club, so I get some time off too.
e) A hardcore yoga retreat
f) Somewhere known for its delicious local cuisine.
Who do you find inspiring?
a) Lucy Campbell, the UK's number one surfer
b) Taylor Swift
c) Victoria Beckham
d) Justine Roberts
e) Oprah
f) Deliciously Ella
What would you like for your birthday?
a) Trainers, a backpack and fitness kit.
b) A massive party
c) A personal assistant for a day to do my admin
d) A day at a spa with a friend
e) A course of meditation lessons
f) To go out to a Michelin starred restaurant
If you were going to cook, it'd likely be:
a) A balanced meal with the right carbs, protein and fats.
b) Three courses plus wine.
c) A dish that takes 10 minutes after work.
d) A meal that suits all the family.
e) Raw, vegan or macrobiotic food.
f) Something from Hemsley + Hemsley or Honestly Healthy
Which of these would you put on your bucket list?
a) To hike the Inca trail
b) To take all my friends to Ibiza for a weekend
c) To win an industry award
d) To give my children happy memories
e) To go to Burning Man festival in Nevada
f) To learn to love and appreciate my bod
You've got the exercise high and you love how it feels. Sport and trying new kinds of fitness take up a big chunk of your life. Now it's time to take it up a step…
Least likely to be found on the sofa – unless it's surrounded by friends. Sometimes your work and exercise can suffer from your social life. Here's how to keep your energy high…
You know what you want to achieve at work – and you've got a plan to get you there. You can't afford to slow down but you know you need balance. Here's how to find it…
There always seems to be someone else who comes first and it seems impossible to change that. But what if you could fit time for you in with your life? You can…
You've found your zen, you're feeling mindful, and you're living your purpose (mostly). But can you take it up a level? This advice might help…
You've probably tried a few diets (or more than a few) and realized they might not be the answer. Now, you love to eat healthily and want to feed your body the best food possible. Here's some expert advice…