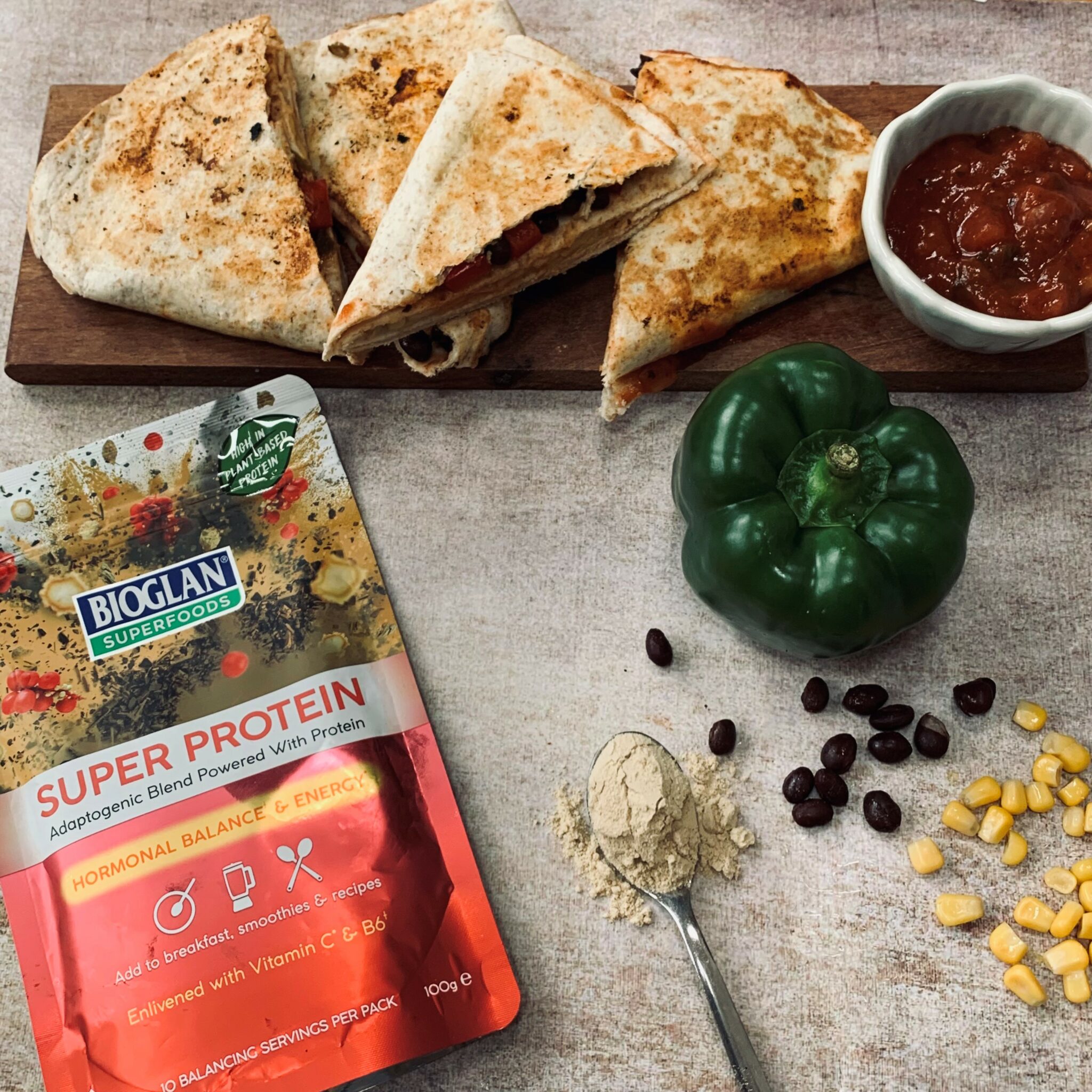 Veggie Quesadillas
with Super Protein

2

Twenty Minutes
Veggie Quesadillas with Super Protein. Packed full of protein and taste! They're super simple and make for a great weeknight meal.
Ingredients
Buy ingredients online at your selected retailer
Tortilla wraps (one per person)
Salsa
1 tbsp oil
1 can of black beans
1 pepper, diced
1 cup of sweetcorn
1 tsp Bioglan Superfoods Super Protein
Jalapenos
1 tsp smoked paprika
Salt & pepper
Grated cheese
Butter
Method
1. Dice the pepper and fry in 1 tbsp of oil. Add the sweetcorn and drained black beans.
2. We added half a cup of jalapenos but you can amend this based on how spicy you want it!
3. After a few minutes, add in the Super Protein and mix well.
4. Add the spices and seasoning.
5. Assemble the quesadillas with salsa, cheese and the veggie mix. Spread some butter on either side before lightly frying on either side. Enjoy!