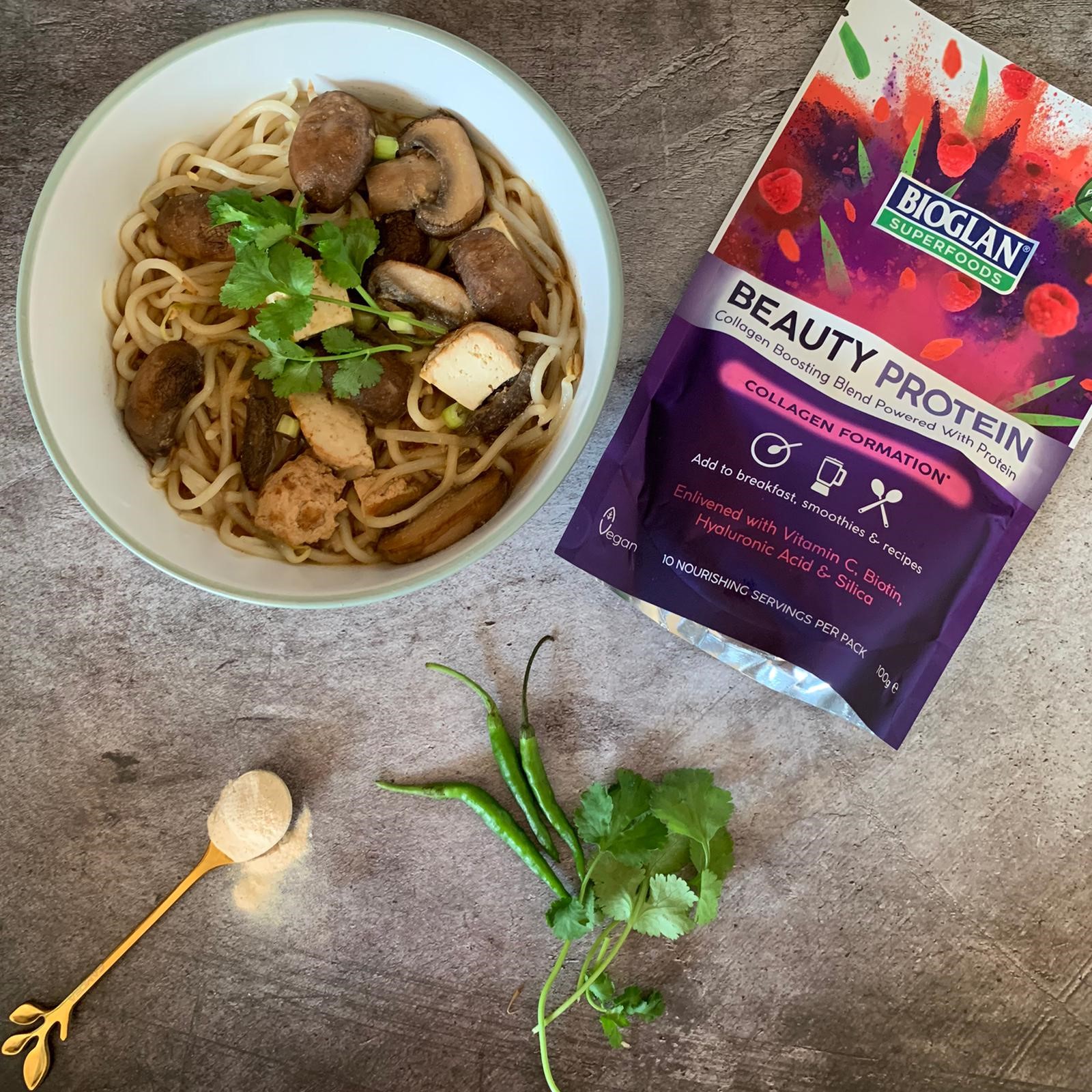 Vegan Ramen
with Beauty Protein

2

Twenty Minutes
Whether you're looking for Veganuary inspiration or just love Ramen, this Vegan Ramen with Beauty Protein is bursting with flavour and makes the perfect dinner during these cold, winter nights.
Ingredients
Buy ingredients online at your selected retailer
1 tsp ginger paste
1½ tbsp white miso paste
1 tbsp tahini
2 green chillies
1 tsp Bioglan Superfoods Beauty Protein
200g mushrooms (we used chestnut)
450ml vegan stock
2 tbsp soy sauce
200g firm tofu, cut into chunks
1 tbsp sunflower oil
100g noodles
2 spring onions, sliced
100g beansprouts
Chopped coriander, to serve (optional)
Method
1. Chop and fry the mushrooms in the sunflower oil and as they soften add the ginger paste, miso, tahini, vegan stock, soy and Beauty Protein. Lower the heat, cover and leave to simmer while you move onto the next step.
2. Cut the tofu into cubes and fry for a few minutes on each side. Add the beansprouts and noodles and cook for three minutes, tossing gently.
3. Divide the noodles between two bowls, and add the broth mixture over each. Top with spring onions and coriander and any other toppings you may like. Enjoy!