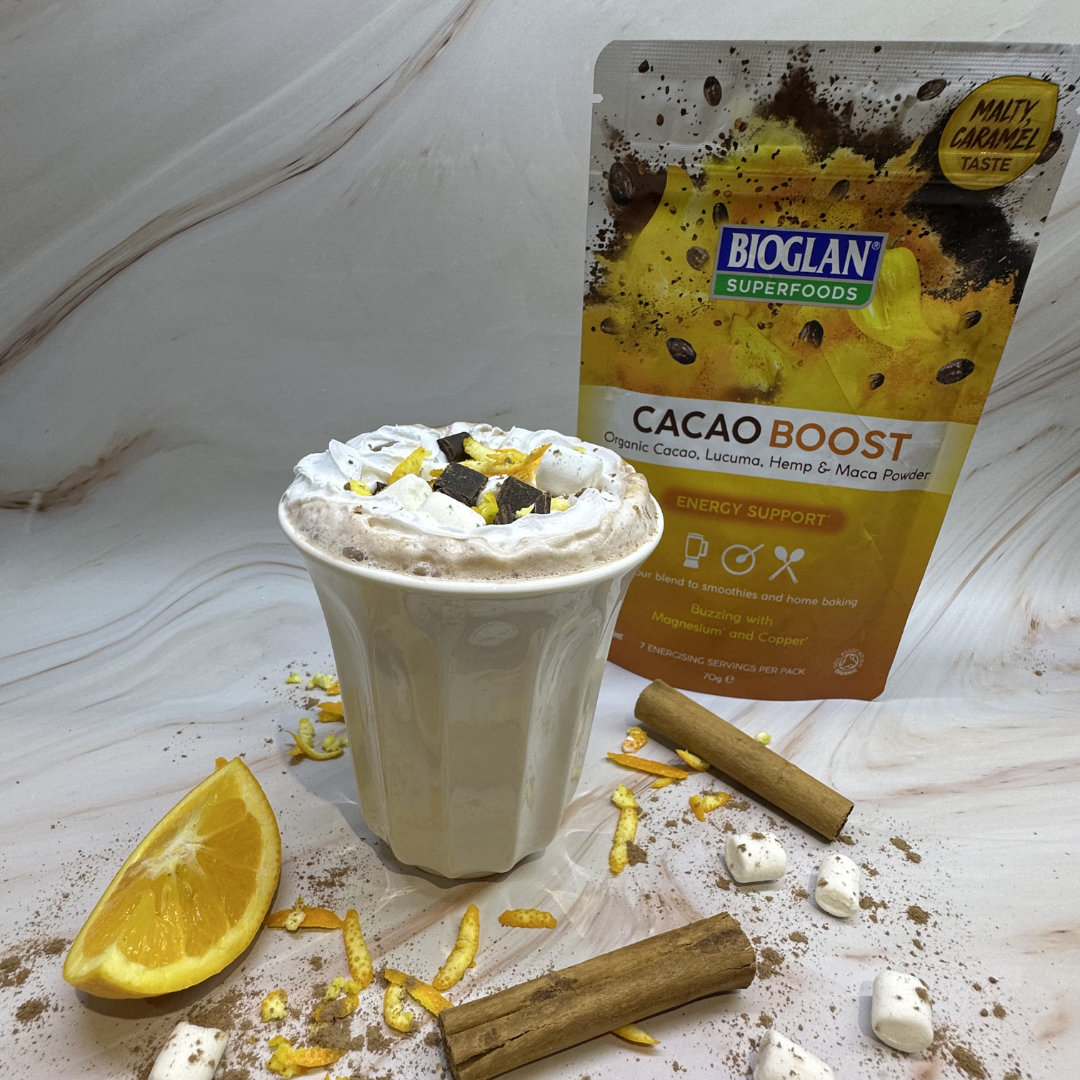 Vegan Orange Hot Chocolate
with Cacao Boost

2-3

Five Minutes
Cacao Boost hot chocolate with a zesty twist! What better way to warm up on a cold evening.
Ingredients
Buy ingredients online at your selected retailer
Method
1. In a small/medium saucepan, add the milk of your choice, pure orange juice, cocoa powder, Cacao Boost, sugar/syrup, cinnamon, ginger and a pinch of salt over a medium-low heat and stir until the cocoa powder is completely dissolved and the ingredients are combined.
2. Serve into individual cups with toppings of your choice and enjoy!