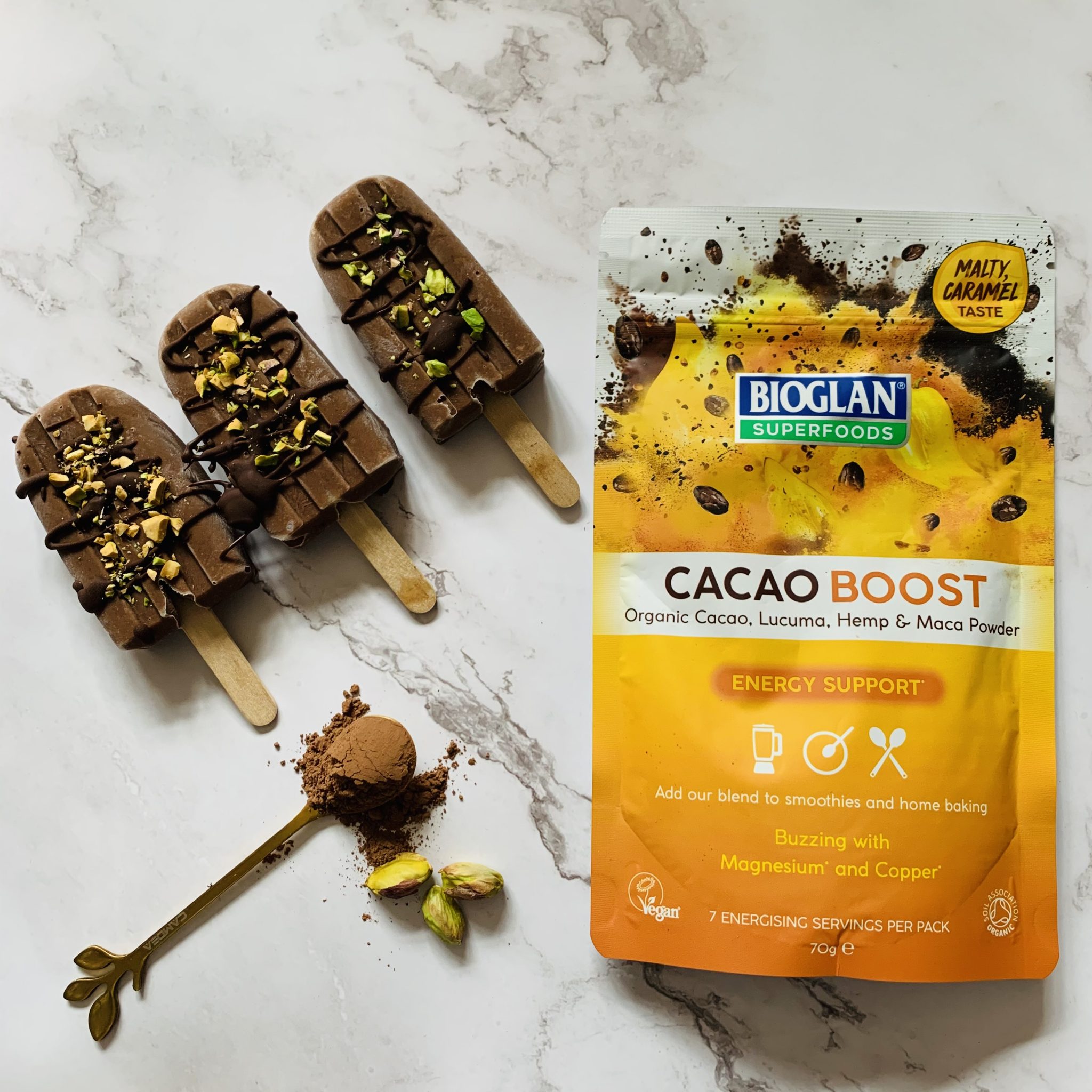 Vegan Cacao Ice Lollies
with Cacao Boost

6

Twenty Minutes (plus overnight freezing)
A healthy alternative to shop bought ice lollies – Vegan Cacao Ice Lollies with Cacao Boost. They're creamy and delicious!
Ingredients
Buy ingredients online at your selected retailer
1 medium ripe avocado
1.5 tbsp Bioglan Superfoods Cacao Boost
1.5 tbsp agave syrup
1.5 tbsp almond butter
1 tsp vanilla extract
1 cup almond milk
Toppings (optional):
Dark chocolate
Pistachios
Method
1. Add the avocado, Cacao Boost, agave syrup, almond butter, vanilla extract and almond milk to a blender until smooth.
2. Pour into ice lolly moulds (we used small silicone ones) and freeze overnight.
3. Remove the ice lollies once they've set and either serve or drizzle with melted chocolate and pistachios – you can change the toppings to anything you like. Enjoy!