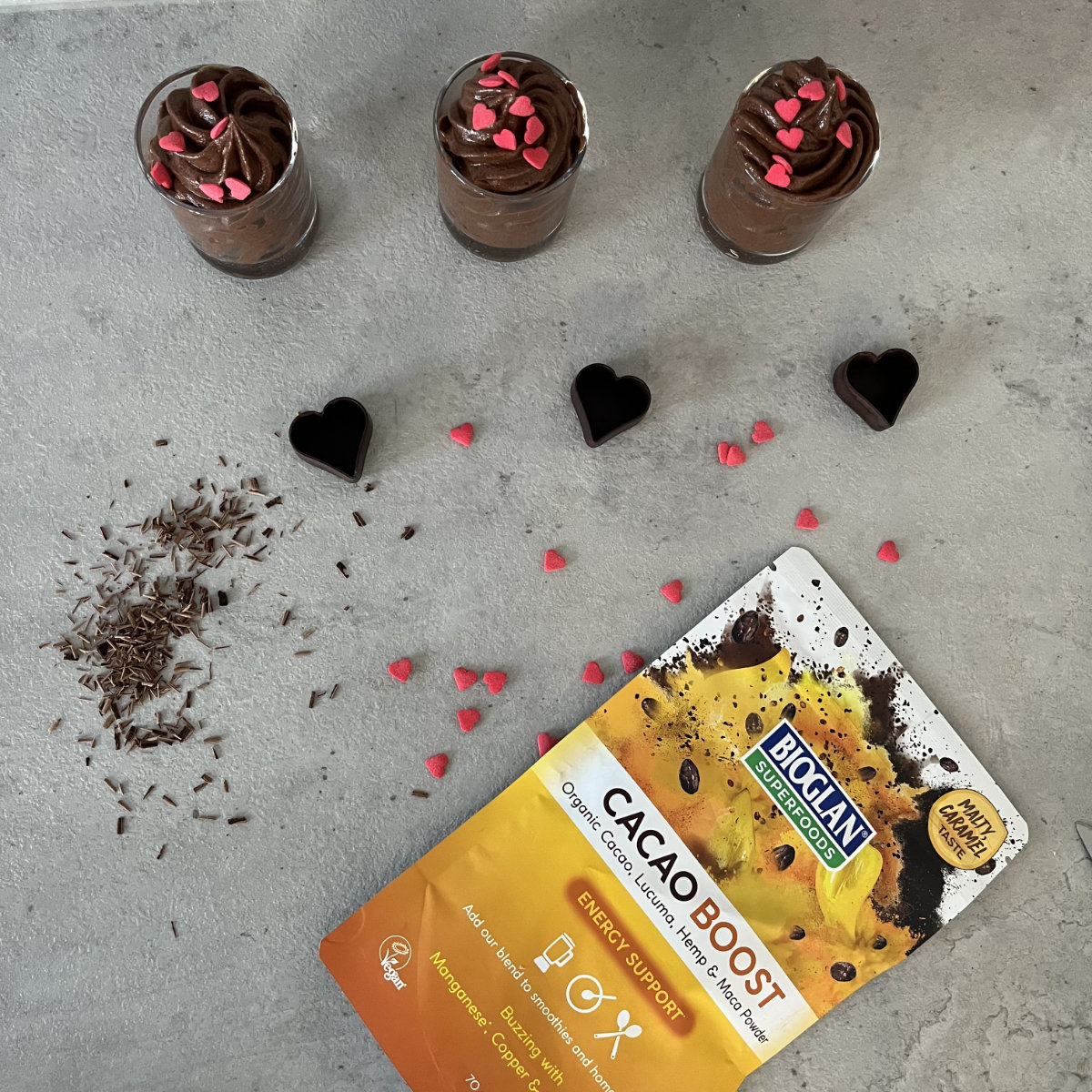 Valentine's Chocolate Mousse
with Cacao Boost

3

Thirty Minutes
This delicious Cacao chocolate mousse recipe is perfect for Valentine's Day. Easy to make ahead of your special dinner date, it's the perfect dessert to share with your loved one.
Ingredients
Buy ingredients online at your selected retailer
85g dark chocolate
14g salted butter
1 ½ tbsp water
½ tsp vanilla essence
120ml double cream
1 tbsp agave syrup
1 tsp Bioglan Superfoods Cacao Boost
Method
1. Chop the dark chocolate into chunks.
2. Place a glass bowl over a saucepan of simmering water and add the chocolate, butter and water to the bowl. 3. Stir frequently whilst it melts.
4. Once melted, remove from the pan and add the vanilla essence. Allow the mixture to cool.
5. In a separate bowl, whisk the cream and agave until stir peaks form. Be careful not to over whip.
6. Once the chocolate has cooled, add the cream in 1 tbsp at a time and fold. Repeat this until all the cream is added and no white streaks remain.
7. Add your Bioglan Superfoods Cacao Boost and fold until combined.
8. Place the mixture into a piping bag and pipe into small glasses. Place in the fridge until set. Enjoy!