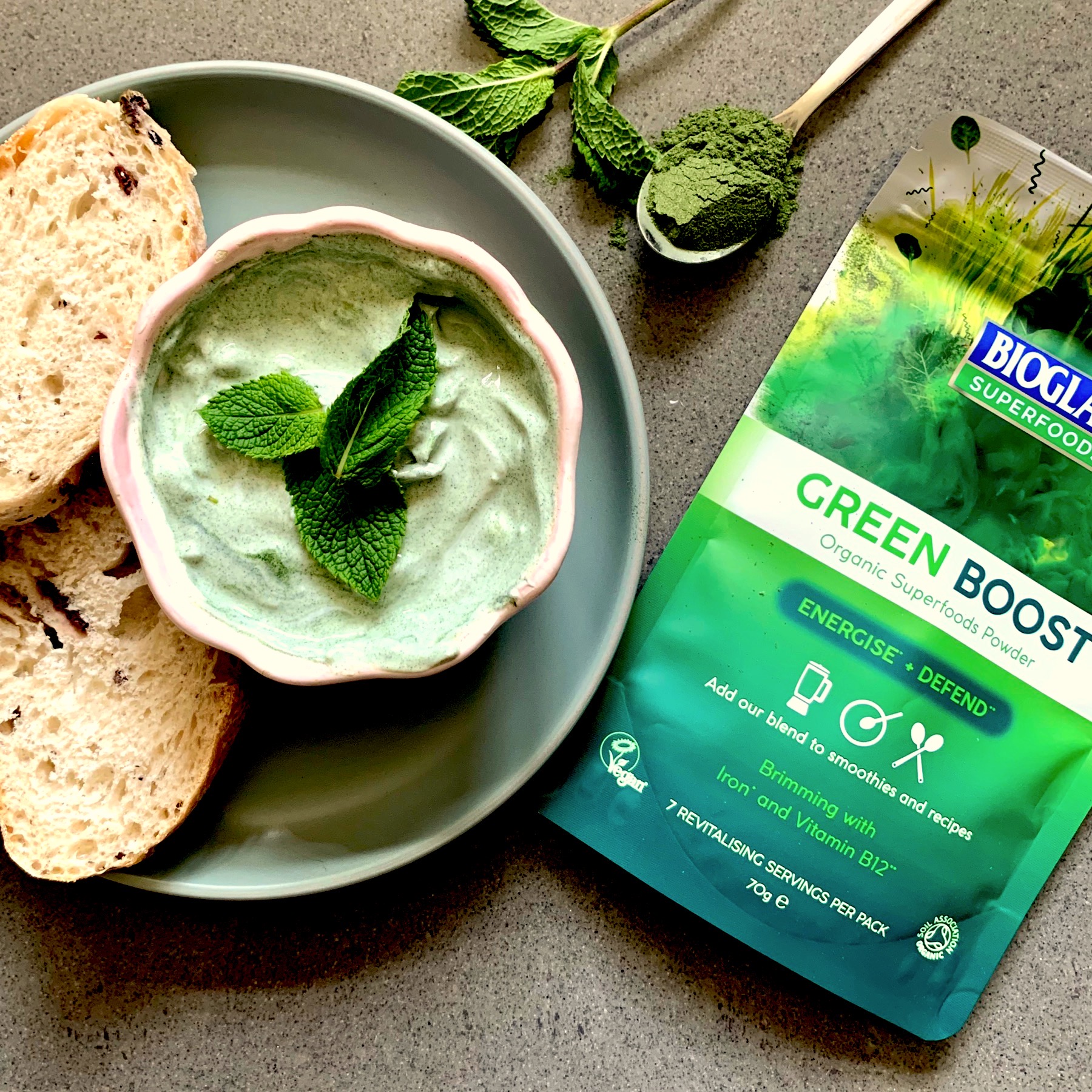 Tzatziki
with Green Boost

2

Five Minutes
This Tzatziki with Green Boost is the perfect summer recipe, refreshing and super simple to make. Serve it with some warm bread or pitta or use it as a dip for some veggies.
Ingredients
Buy ingredients online at your selected retailer
½ cucumber, grated
Pinch of salt
170g Greek yoghurt
Handful of mint leaves, chopped
1 tsp Bioglan Superfoods Green Boost
1 tsp lemon juice
Bread or Pitta (optional)
Method
1. Grate the cucumber and sprinkle with a pinch of salt to draw out the water.
2. Squeeze the liquid out of the cucumber and add to a bowl with the yoghurt, chopped mint, Green Boost and lemon juice.
3. Mix it all together and serve with some warm bread or pitta. Enjoy!