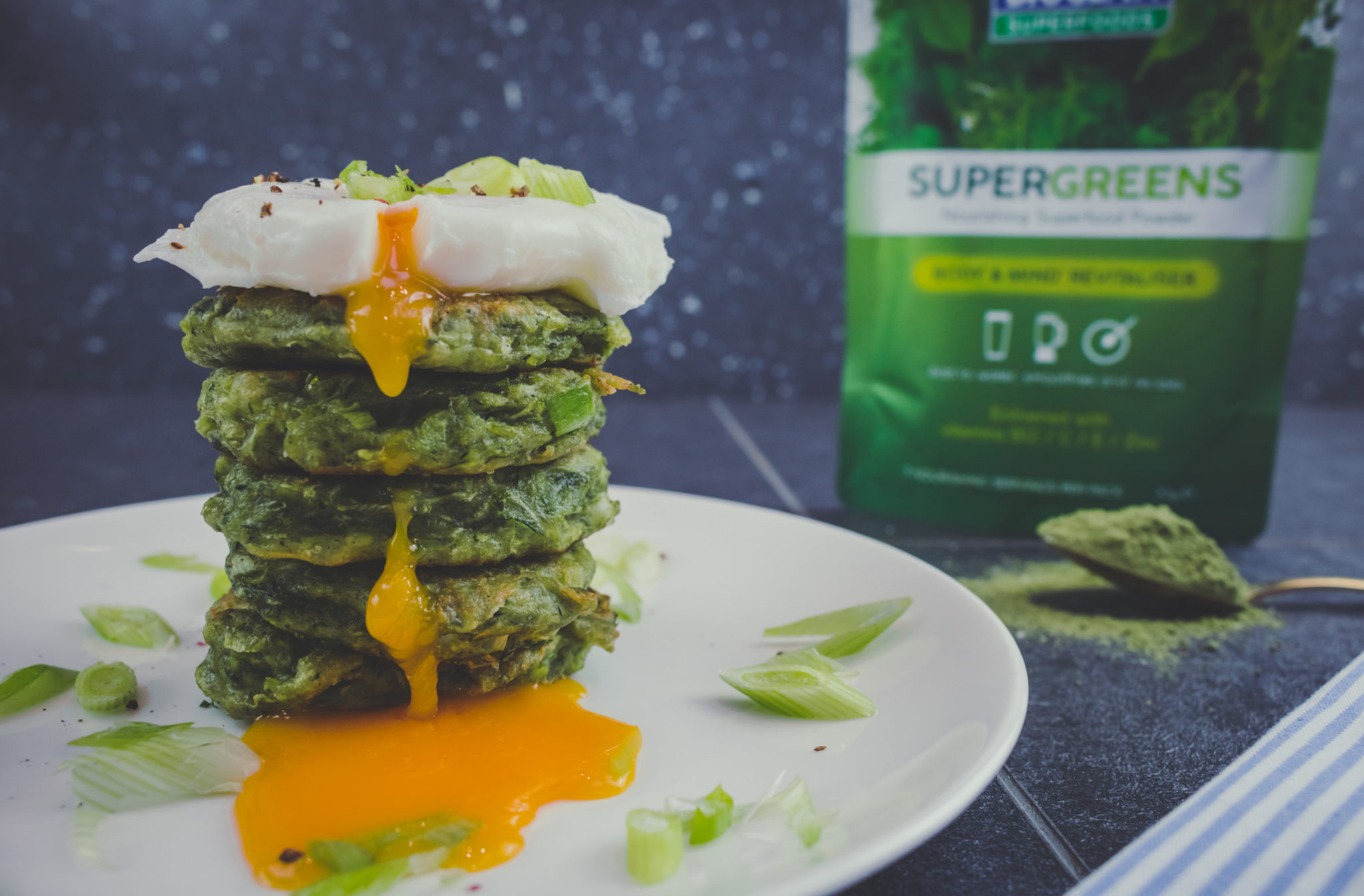 Supergreens Vegetable Fritters
with Supergreens

Makes 12

20 minutes
This easy vegetable fritters recipe is a great way of using up any leftover veggies. You can use cooked veg such as potatoes or broccoli, or raw ingredients like peas. Adding Supergreens into the batter makes the fritters even better for you. These make a great snack or hearty breakfast served with a poached egg.
Ingredients
Buy ingredients online at your selected retailer
2 medium courgettes (or replace 1 of the courgettes with 200g of any leftover cooked veg e.g. brussel sprouts, leeks, spinach, sweetcorn, potatoes etc, roughly chopped)
2 teaspoons Bioglan Superfoods Supergreens
4 spring onions, finely chopped
50g parmesan cheese, grated
2 eggs
50g of self-raising flour
Pinch of salt and pepper
1 tbsp coconut oil
Method
Grate the courgettes and place into the middle of a piece of kitchen towel- you will need to do this is in two halves. Squeeze out as much of the water from the courgettes as you can and put them into a medium sized bowl.
Add the other veg if using and stir in the spring onions, parmesan cheese, Supergreens, eggs, flour and salt & pepper.
Heat up a large frying pan on a medium heat and add the coconut oil. Take tablespoons of the courgette mixture and drop them into the pan. Cook for 5 minutes on each side or until the outside of the fritters are golden and crisp and the inside has cooked through.