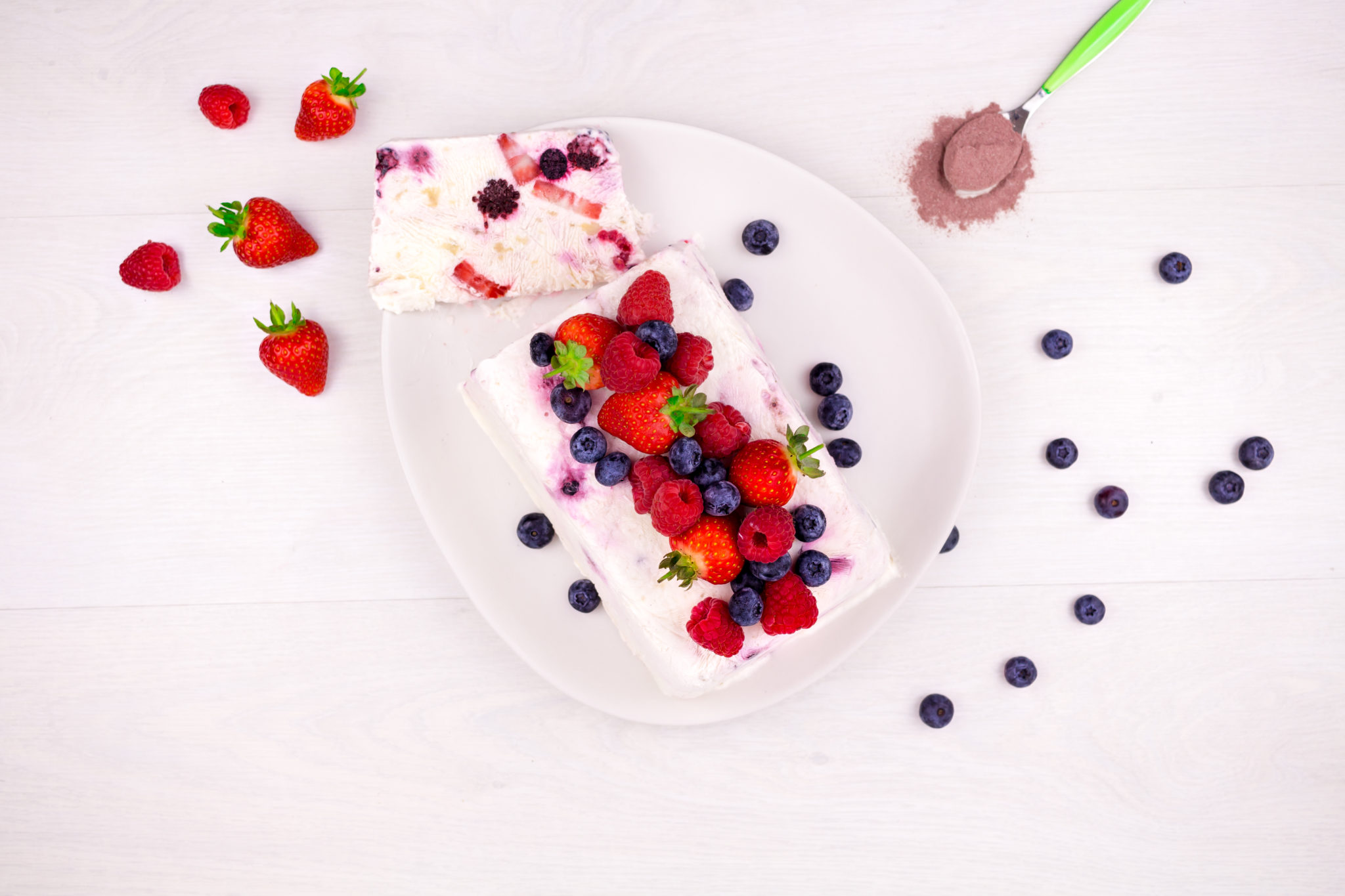 Very Berry Parfait
with Superberries

Serves 10

20 minutes (plus 6 hours freezing)
This Superberries Parfait is a really simple recipe, but looks so impressive! Have a go at making this in the evening and taking out of the freezer when you get up in the morning. Voilà! A delicious, healthy breakfast that grown ups and kids alike will enjoy.
Ingredients
Buy ingredients online at your selected retailer
1 tsp Bioglan Superfoods Superberries
2 bananas, peeled
1.5kg Greek yoghurt
300g strawberries, sliced
4 tbsp maple syrup
330g frozen mixed berries
Method
Line a loaf tin with cling film. Mash the bananas until smooth, ant then stir into the yoghurt along with the maple syrup. Fold two thirds of the frozen berries, strawberries and Superberries powder through the yoghurt to give a ripple effect. Pour into the loaf tin, cover with cling film and freeze for at least 6 hours until set. Before serving, leave to stand for 15-20 minutes, remove from the tin and peel off the cling film. Top with the remaining berries, slice and serve.