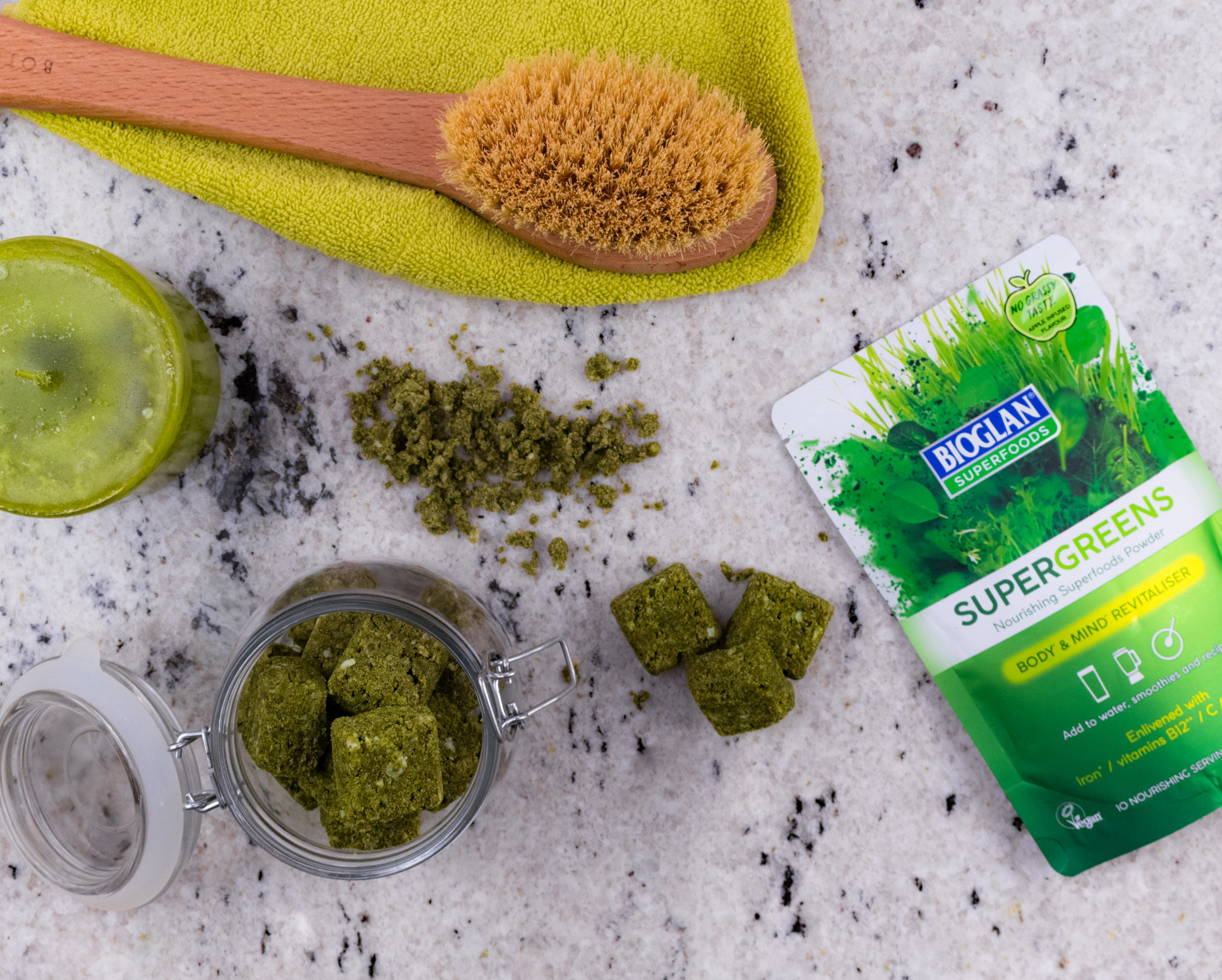 Sugar Scrub
with Supergreens

Makes 16 cubes

20 minutes plus 1 hour to set
Scrub away your stress with these Supergreens Sugar Scrub cubes! In addition to stress busting, single portions means less mess and wastage. They also make a great gift! Take a cube into the bath or shower, crumble in your hand and rub all over wet skin. Rinse off to reveal softer, glowing skin!
Ingredients
Buy ingredients online at your selected retailer
200g brown sugar
50ml coconut oil
2 tbsp Supergreens
100g unscented glycerine soap- grated
Method
Add the grated soap and coconut oil to a large microwavable bowl and microwave on high for twenty second intervals, stirring between each, until the soap has melted into the coconut oil.
Stir in the Supergreens and sugar and quickly press into the ice cube tray, Place in the freezer for an hour to firm up.
Once firm, pop them out of the tray and store in a jar until ready to use.