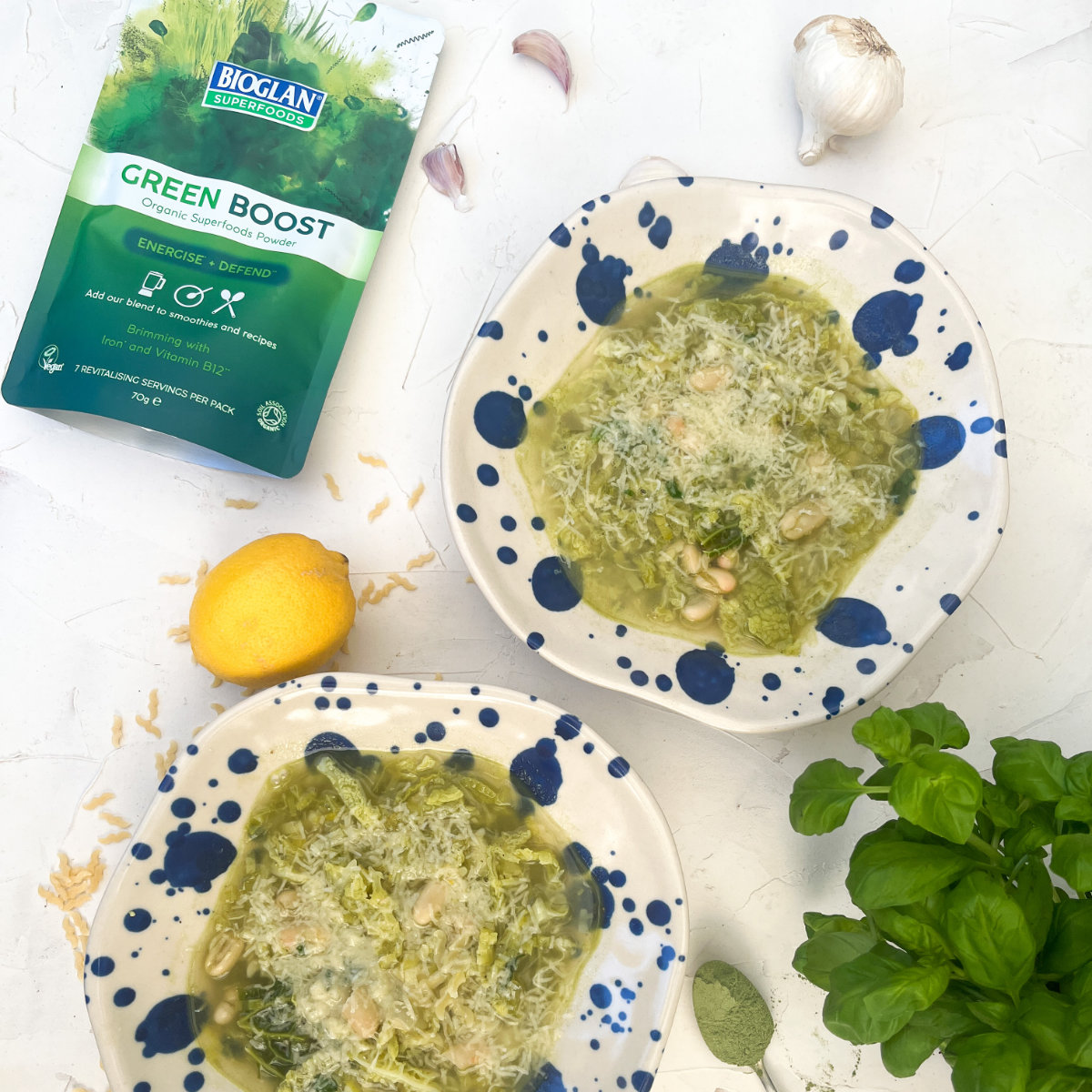 Spring Veg Soup
with Green Boost

4

Twenty Minutes
This Spring Veg Soup with Green Boost is bursting with goodness. Such a simple and tasty way to add more greens to your meal.
Ingredients
Buy ingredients online at your selected retailer
2 sticks celery, thinly sliced
1 leeks, thinly sliced
Olive oil
1 clove garlic, crushed
1 litre vegetable stock
400g tin cannellini beans
100g small pasta shapes
1 small head baby leaf greens, shredded
1 tbsp Bioglan Superfoods Green Boost
A small bunch of basil, chopped
1 lemon, zested and juiced
Parmesan, finely grated for garnishing
Method
1. Soften the celery and leek in 1 tbsp oil for around 10 minutes until tender. Stir in the garlic, cook for a minute, then add the stock and bring to the boil.
2. Add the pasta, simmer for 4 minutes then add the greens and cannellini beans and cook for another 4 minutes until the pasta and the greens are cooked.
3. Stir in the lemon juice and zest, chopped basil and Green Boost. Divide between the bowls and scatter with parmesan cheese. Enjoy!