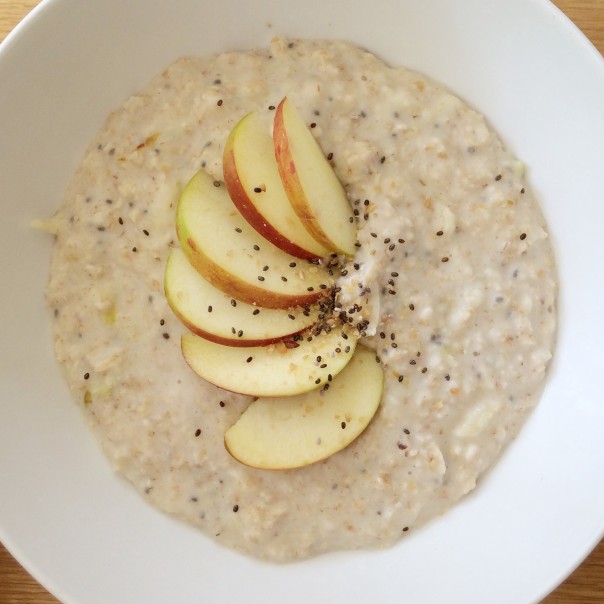 Seedy Porridge
Recipe by Cat Meffan

Serves 1

10 minutes
Here is a super seedy porridge recipe by Cat Meffan of Imperfect Matter blog. Flax + Chia will  help to keep you full up until lunchtime and offer a great combination of plant based Omega 3 fatty acids and protein. Feel free to add your own toppings to make it your own.
Ingredients
Buy ingredients online at your selected retailer
50g oats
100ml almond milk
1 apple
1.5 tbsp Bioglan Superfoods Flax + Chia
Method
Slowly cook porridge oats with almond milk on the hob. Grate half of the apple and add this to the pan. Once cooked, add the Bioglan Superfoods Flax + Chia and pour into a bowl. Slice the remaining apple and place of top of the porridge. Enjoy!