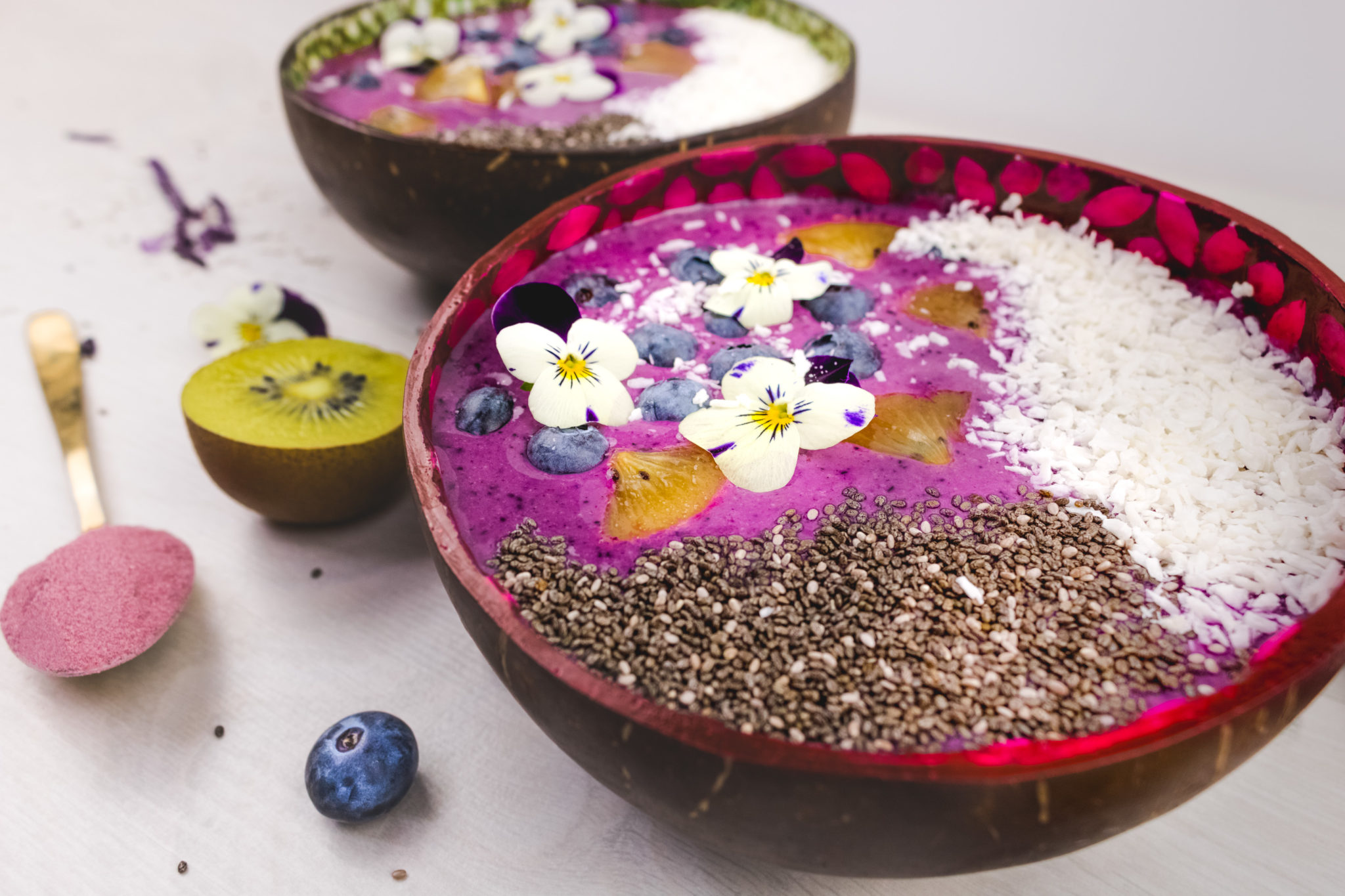 Purple Smoothie Bowl
with Superberries

Serves 2

10 minutes
If you are tired of green smoothies then mix it up with this purple smoothie bowl. Not only is it packed with berries, but it has a secret veggie ingredient. The Superberries powder adds an extra hit of vitamins and minerals to keep you topped up for the day!
Ingredients
Buy ingredients online at your selected retailer
Quarter of a small red cabbage
200g frozen blueberries
1 ripe banana, peeled and frozen
3 tsps Bioglan Superfoods Superberries
200g plain or flavoured Greek yoghurt
100ml almond milk
100ml water
Toppings:
Chia seeds
Desiccated coconut
Blueberries
Kiwi
Method
Add all ingredients to a blender and puree until smooth.
Pour into two bowls and top with the chia seeds, coconut, blueberries and kiwi. Enjoy!