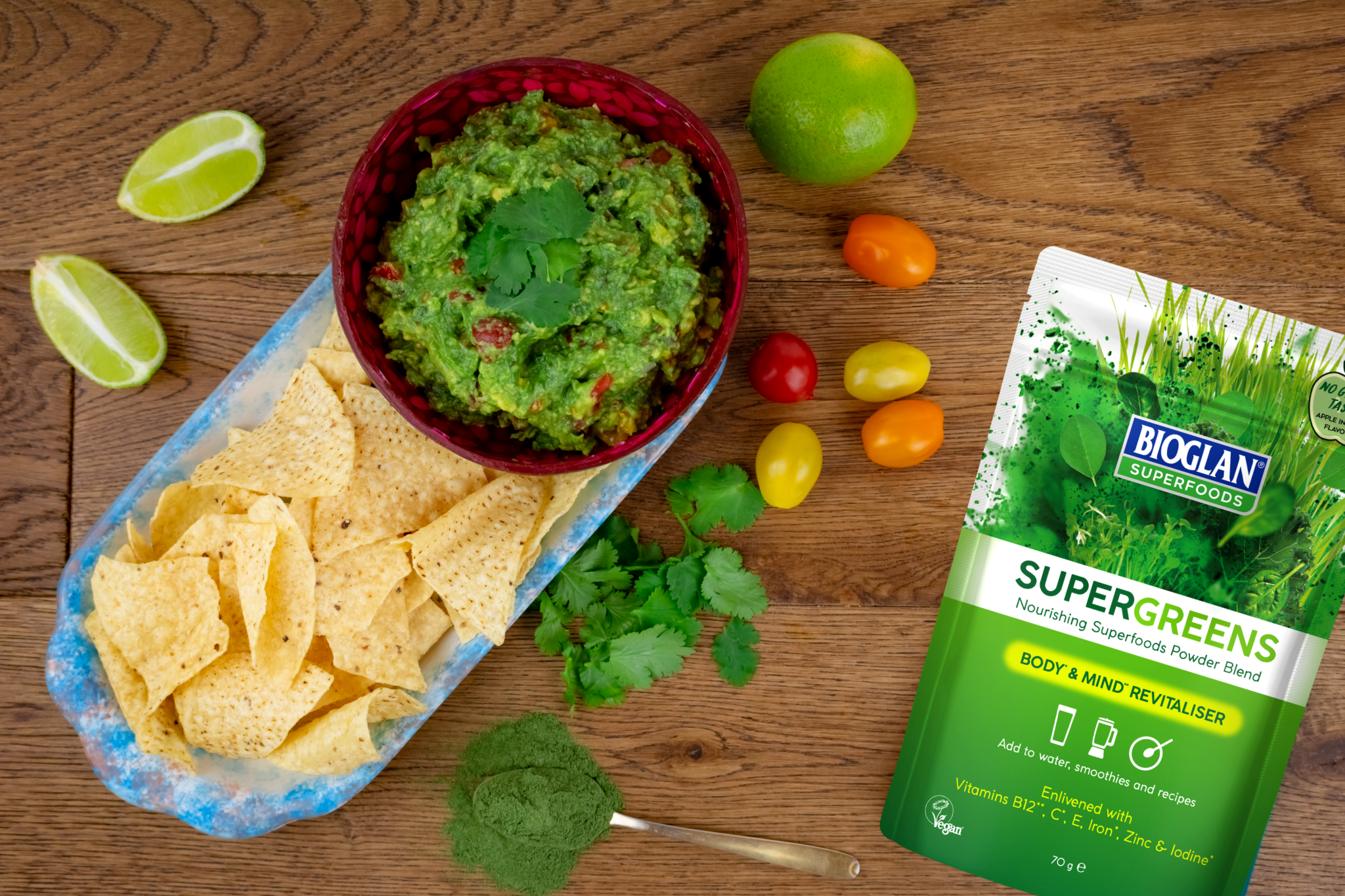 Greens Guacamole
with Supergreens

6-8

20 Minutes
Guacamole with a superfoods twist! This Guacamole made with Supergreens is the perfect dip to pack in your picnic basket.
Ingredients
Buy ingredients online at your selected retailer
3 ripe avocados
5 small mixed baby tomatoes
1 tablespoon of Bioglan Superfoods Supergreens
Juice from 1 large lime
Handful of coriander
1 small red onion, finely chopped
Salt and pepper
Tortilla chips, to serve
Method
Cut the avocados in half and remove the stones. Scoop out the flesh and place in a bowl. Mash the avocados using a fork or masher.
Cut the baby tomatoes in small chunks and add to the mashed avocado, along with the chopped onion.
Juice one lime to add to the avocado mix, as well as a handful of coriander with the stalks chopped.
Add 1 tablespoon of Supergreens powder (we would suggest one teaspoon for every avocado you use in the recipe).
Season with salt and pepper and mix everything together.
Serve immediately with tortilla chips.