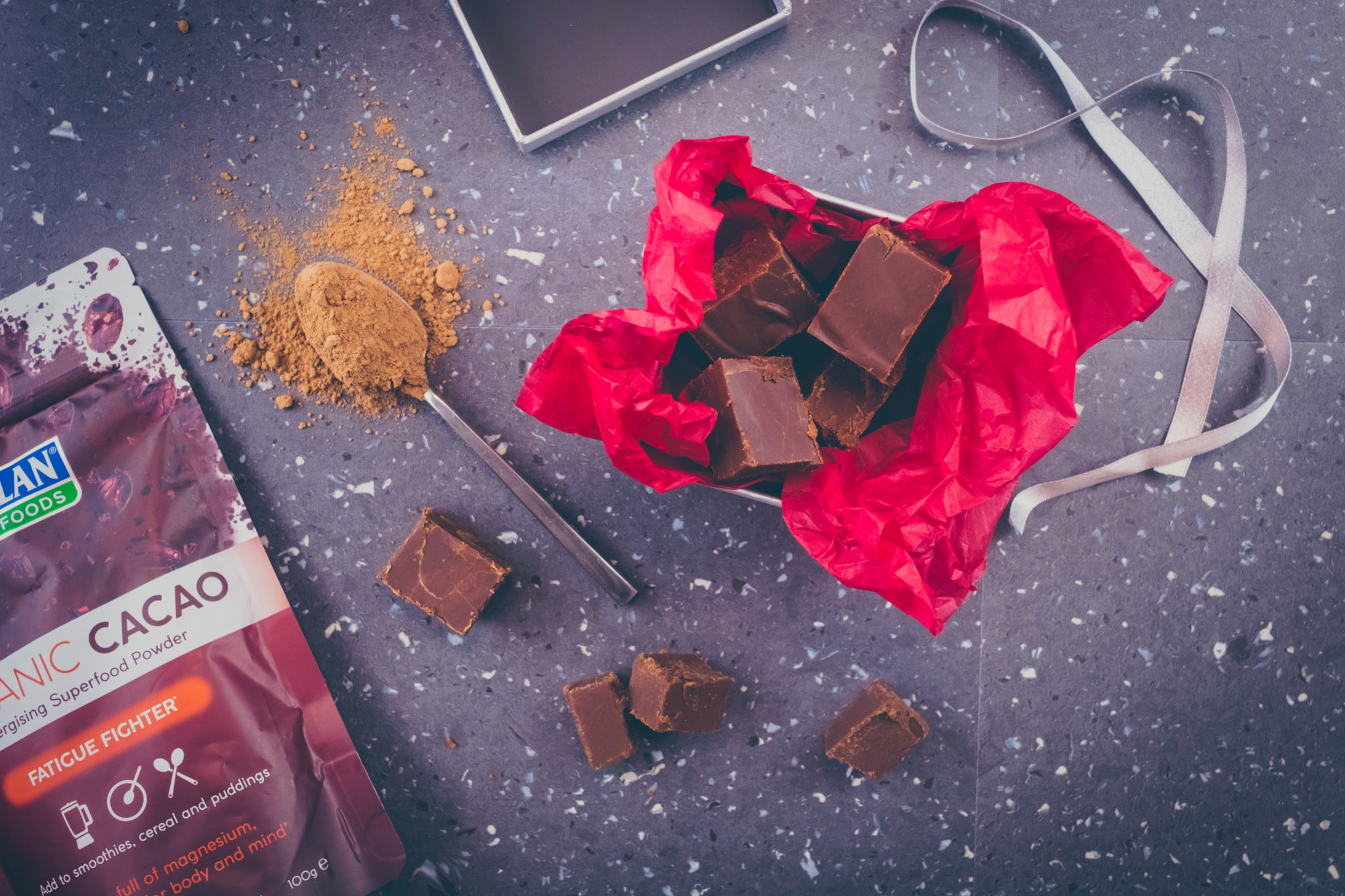 Ingredients
Buy ingredients online at your selected retailer
400g cup white sugar
65g Bioglan Superfoods Cacao
250ml milk
60g butter
1 tsp vanilla extract
Method
Grease an 8 x 8 inch square baking tin and set aside.
Stir together the sugar, cacao and milk in a medium saucepan, then bring to a boil, stirring constantly. Once boiling, reduce to a simmer and do not stir again.
Place a thermometer into the pan and cook until the temperature reaches 114ºC. If you don't have a thermometer, then cook until a drop of the mixture in a cup of cold water forms a soft ball. This should take around 20 minutes.
Once at the correct temperature or consistency, remove from heat and add the butter and vanilla extract. Beat with a wooden spoon until the fudge cools and becomes thick. Pour into the prepared tin and leave to set for at least 30 minutes. Cut into squares and enjoy!