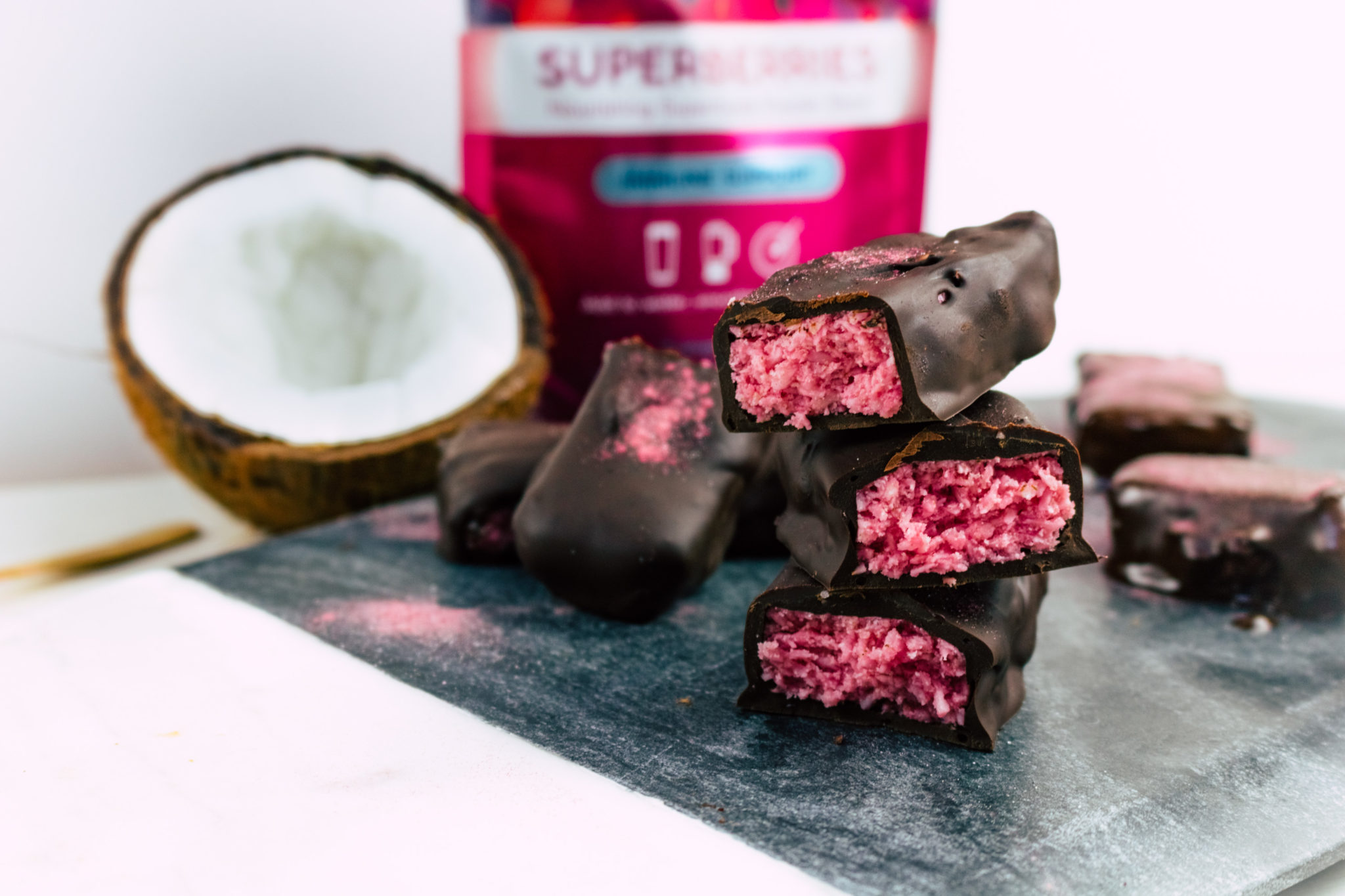 Coconut Bars
with Superberries

Makes 12

30 minutes plus 2-3 hours freezing
Do you like the well known coconut chocolate bars? If so, these Coconut Bars are a healthier and fruitier alternative. Best of all, they taste incredible! These are super easy to make and are great to do with kids as they don't require any cooking. The Superberries adds a delicious berry flavour, bright pink colour and extra vitamins.
Ingredients
Buy ingredients online at your selected retailer
200ml coconut cream
5 tbsp maple syrup
4 tbsp coconut butter
Pinch of salt
110g desiccated coconut
1 tbsp Bioglan Superfoods Superberries
300g dark chocolate, melted
Method
Line a square baking tin with baking paper and set aside. Add the coconut cream, coconut butter, maple syrup and salt to a large bowl and mix until well combined. Next, fold in the desiccated coconut and Superberries powder.
Press the mixture down into the baking tin and place in the freezer for 2-3 hours.
Once solid, slice into 12 bars and coat with the melted chocolate. It's easiest (and least messy!) to do this using two forks. Place onto a lined baking tray once coated and freeze again for 30 minutes to allow the chocolate to set.
Store in the fridge for up to 3 days. Alternatively freeze and take out 15 minutes before serving. Enjoy!