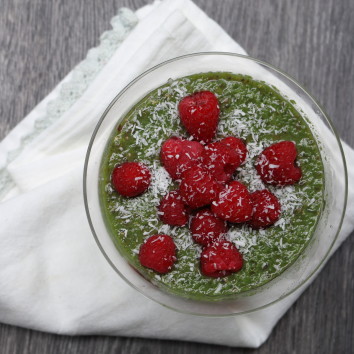 Coconut and Pear Wheatgrass Chia Pudding
Recipe by Maxine Ali

Serves 1

Takes 10 minutes (plus overnight)
This overnight wonder makes a delicious, healthy breakfast that is perfect fuel for the day. Full of healthy fats and protein.
Ingredients
Buy ingredients online at your selected retailer
1 ripe pear
2 tablespoons of chia seeds
1 teaspoon of Bioglan Superfoods Wheatgrass
1 teaspoon rice/maple syrup
1 cup coconut milk
Method
Remove the core from your pear and place the flesh in a blender with the Bioglan Superfoods Wheatgrass powder, syrup and coconut milk. Blend until smooth. Then, transfer to a glass or jar and stir in your chia seeds. Place in the fridge overnight to set.
In the morning, top with some fresh fruit and dessicated coconut. Enjoy!