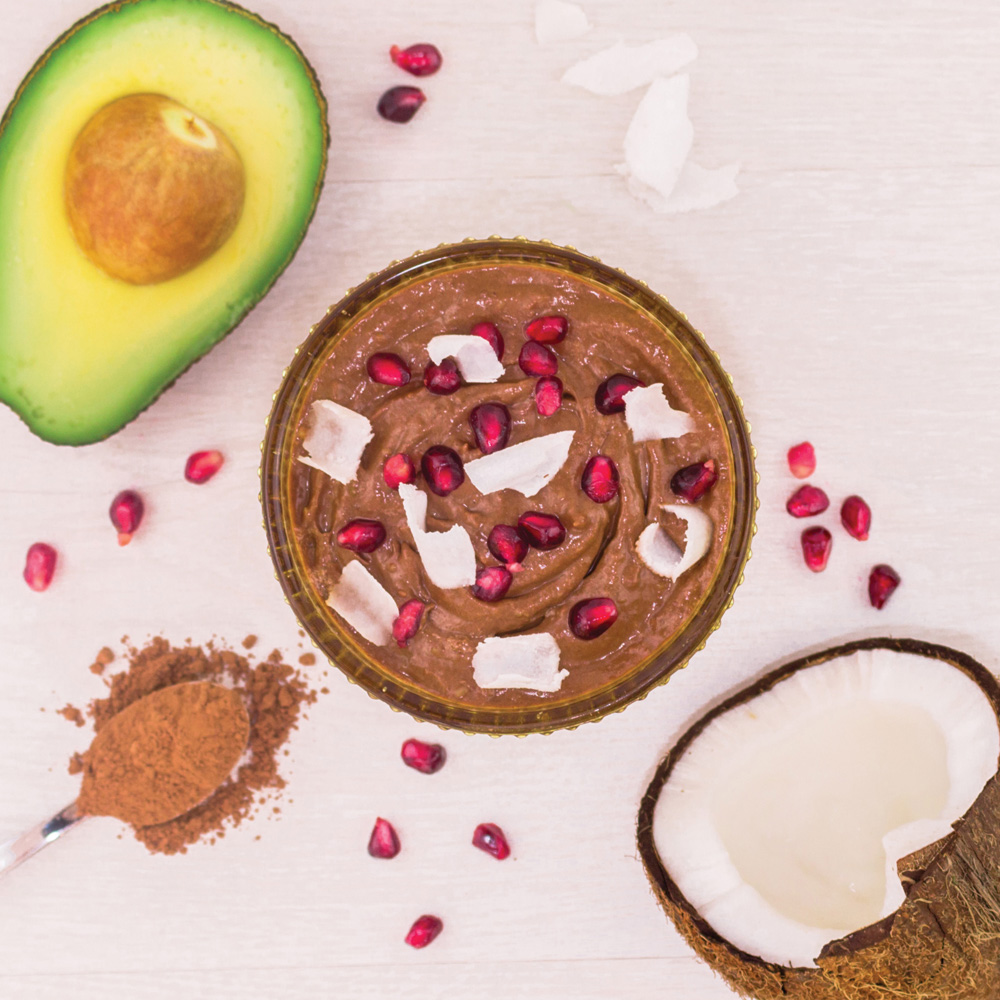 Cacao Guilt Free Pudding
with Organic Cacao

Serves 2

15 minutes
Now you can have a pudding that's delicious and healthy! This simple dessert is easy to whip up in an evening with store-cupboard ingredients. Cacao makes a great alternative to cocoa powder and is full of vitamins and minerals. As the bananas are sweet, the recipe doesn't call for much honey but you can always add more if you have a sweet tooth.
Ingredients
Buy ingredients online at your selected retailer
1 medium avocado
2 ripe bananas, sliced
200ml tinned coconut milk
2 tbsp Bioglan Superfoods Cacao
1 tsp vanilla extract
1 tbsp honey
Pomegranate seeds and coconut chips to decorate
Method
Peel and de-stone the avocado. Add it to a food processor along with the bananas, vanilla, honey and cacao. Blitz until smooth. Shake the tin of coconut milk and gradually pour 200ml into the food processor (whilst blending). Blend until thick and creamy, then spoon into bowls. Finish with a sprinkling of pomegranate seeds and coconut chips.