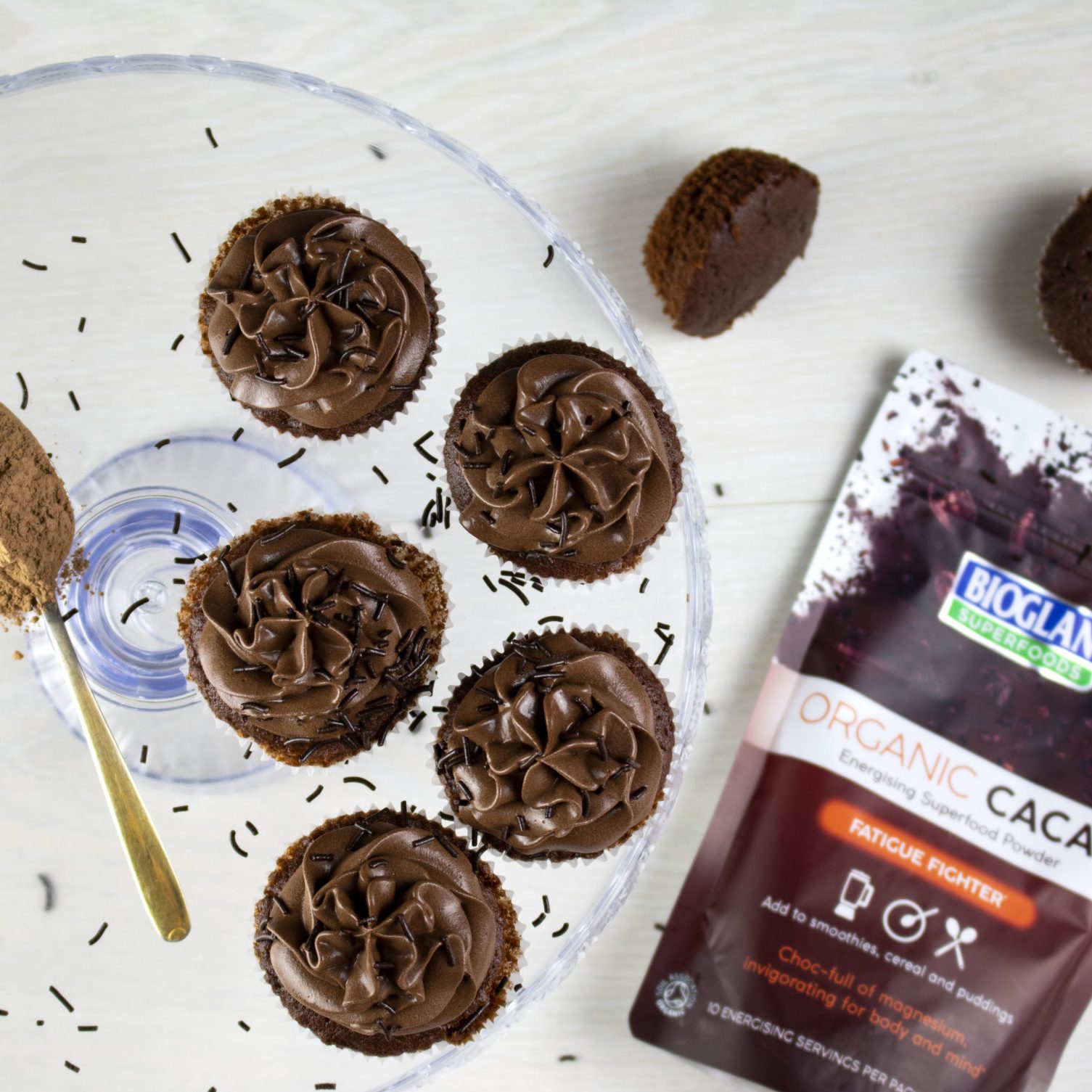 Cacao Fudge Frosting
with Cacao

12 cupcakes

Five minutes
What's not to love about chocolate frosting? This is a super simple and super tasty vegan frosting with our Cacao that is so quick to whip up. The perfect topping for any cake or cupcake.
Ingredients
Buy ingredients online at your selected retailer
200g coconut cream
40g Bioglan Superfoods Cacao Powder
1 tbsp agave syrup
Chocolate shaving, sprinkles or other decorations of choice
Method
Place the creamy part of your coconut cream in a bowl, leaving the watery part out. Whip in the Cacao Powder and agave syrup using a handheld or electric whisk and whip until fluffy.