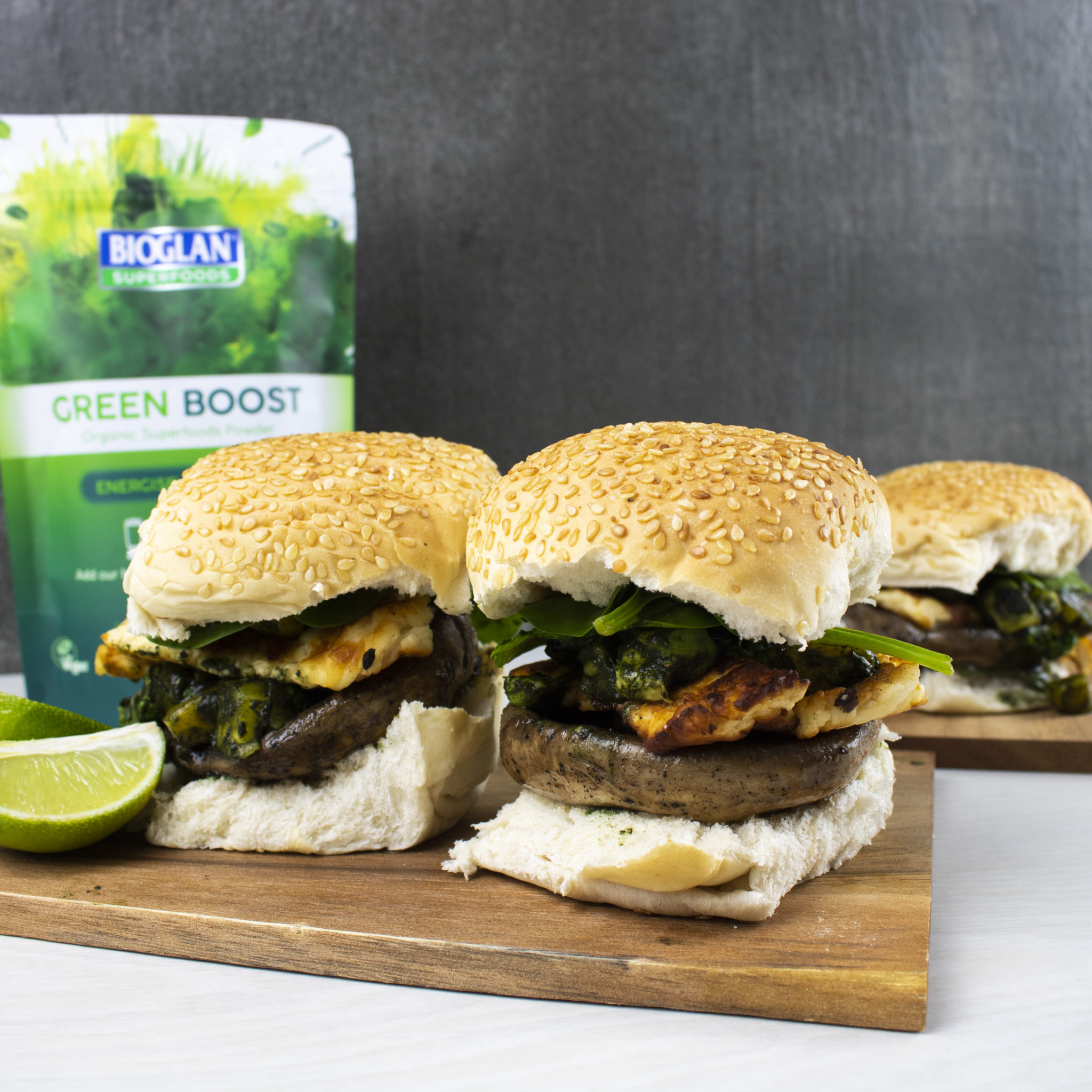 Veggie Burgers
with Green Boost

4

20 Minutes
We love a good veggie burger! We've added a Superfoods twist by making a Green Boost mayo to go with our portobello mushroom and halloumi burger topped with a mango and avocado salsa. To make this vegan swap out the halloumi for some vegan cheese.
Ingredients
Buy ingredients online at your selected retailer
4 Sesame seeded buns
4 portobello mushrooms
1 pack of halloumi
100g vegan mayonnaise
Green boost
¼ pack of coriander
200g of chopped mango
½ avocado
Juice of 1 lime
Salt and pepper to taste
Handful of spinach leaves (optional)
Method
Chop up the mango and avocado and mix with the lime juice, salt, pepper, coriander and 1 tbsp of Green Boost – set aside.
Heat some vegetable oil in a griddle pan and fry your portobello mushrooms, turning frequently to ensure even cooking. Then fry the halloumi.
Mix 1 tbsp with 100g of vegan mayonnaise with 1 tsp of Green Boost. Spread the Green Boost mayo onto the base of your buns.
Place both the mushroom and halloumi strips into your bun.
Top with the mango, avocado mix, add some spinach leaves on top and enjoy!