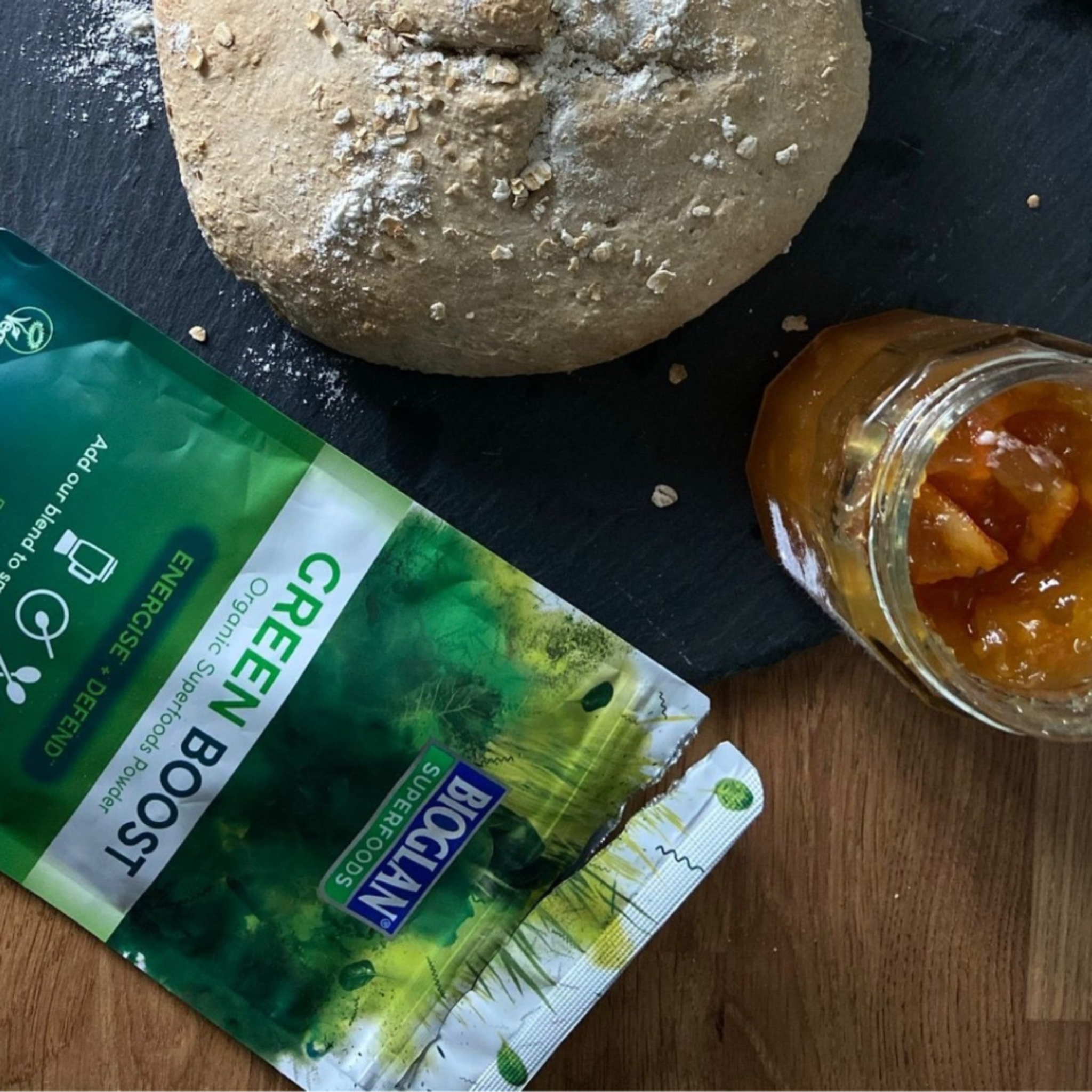 Vegan Soda Bread with Green Boost

1 loaf

One hour fifteen minutes
To celebrate St Patrick's Day we're baking Vegan Soda Bread with Green Boost. It's an easy bread to make and tastes great served on it's own or to accompany a meal.
Ingredients
Buy ingredients online at your selected retailer
300ml soy or oat milk
1 tsp Bioglan Superfoods Green Boost
2 tbsp cider vinegar
250g wholemeal plain flour
250g plain flour
1½ tsp baking soda
2 tbsp porridge oats
Method
1. Mix the milk and cider vinegar together in a jug, then set aside for 30 mins. Heat the oven to 220C/200C fan/gas 7 and line a baking sheet with baking parchment.
2. Combine both flours, Bioglan Superfoods Green Boost, salt and baking soda in a large bowl, then pour over the milk mixture and stir to combine. Bring together into a dough using your hands, then form into a ball. If the ball is very sticky, lightly flour your hands to make it easier to handle. Place the dough ball onto the prepared baking sheet and flatten slightly into a thick disc using your hands. Cut a deep cross into the centre using a serrated knife, then sprinkle over the oats and bake for 35-40 mins until the base sounds hollow when tapped. Leave on the baking sheet for 5 mins, then transfer to a wire rack to cool completely. Slice and serve.