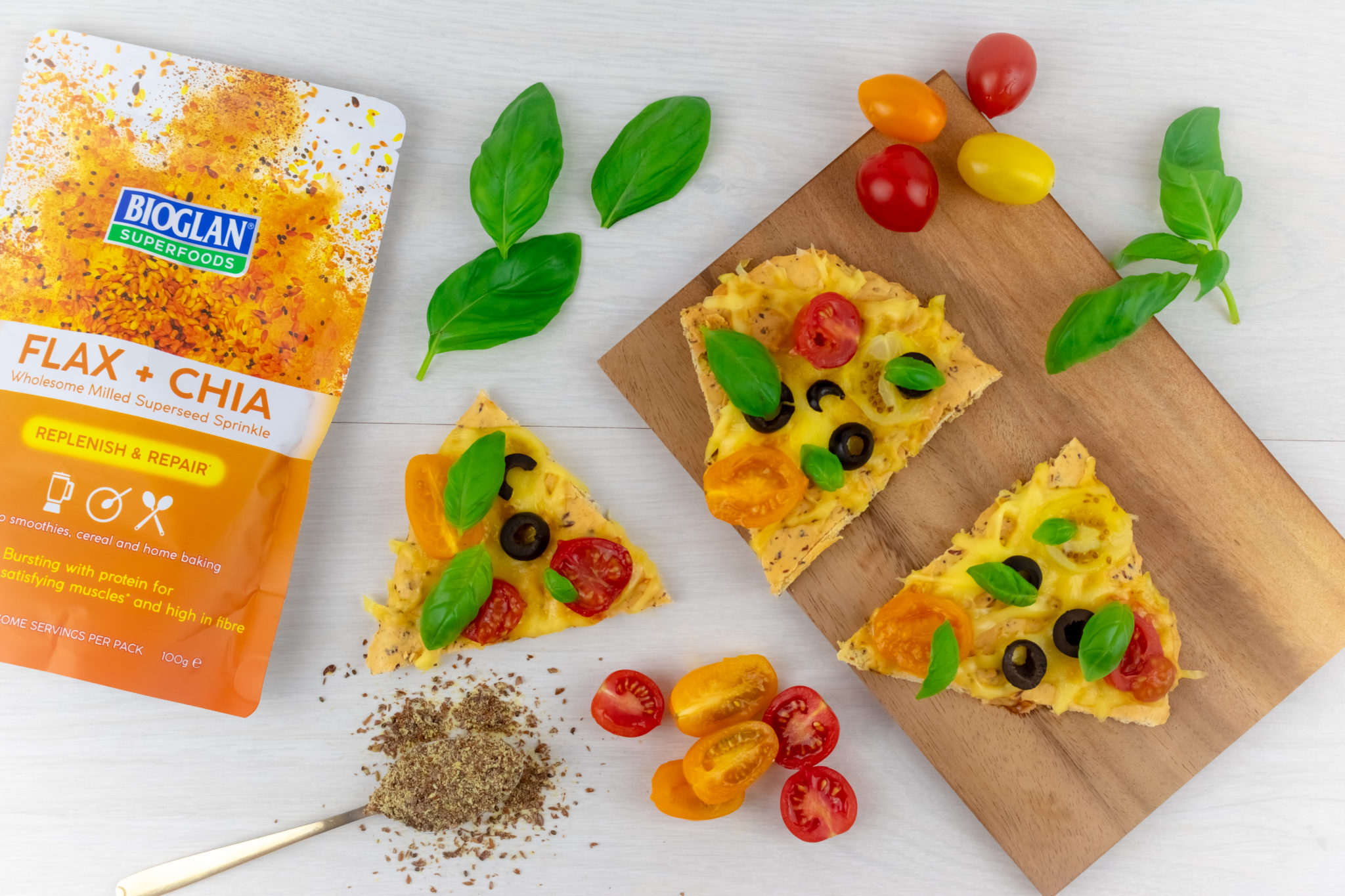 Vegan Pizza
with Flax & Chia

2

30 Minutes
This vegan pizza base with Flax + Chia made with a naturally gluten-free flour doesn't require any proving meaning it's simple and speedy! Simply add your favourite toppings and bake for 20 minutes.
Ingredients
Buy ingredients online at your selected retailer
100g gram flour
125ml of water, mixed with 3tbsp Flax + Chia
½ tsp paprika
Salt and pepper
Method
Preheat oven to 200°C/gas 6 and line a baking tray with foil or baking paper. Add all of the ingredients to a bowl and mix together well until you have a sticky dough. Add more flour if needed. Place the dough onto the baking tray and flatten out into a pizza shape and cook for 20 minutes until golden. Top with your favourite toppings and enjoy!