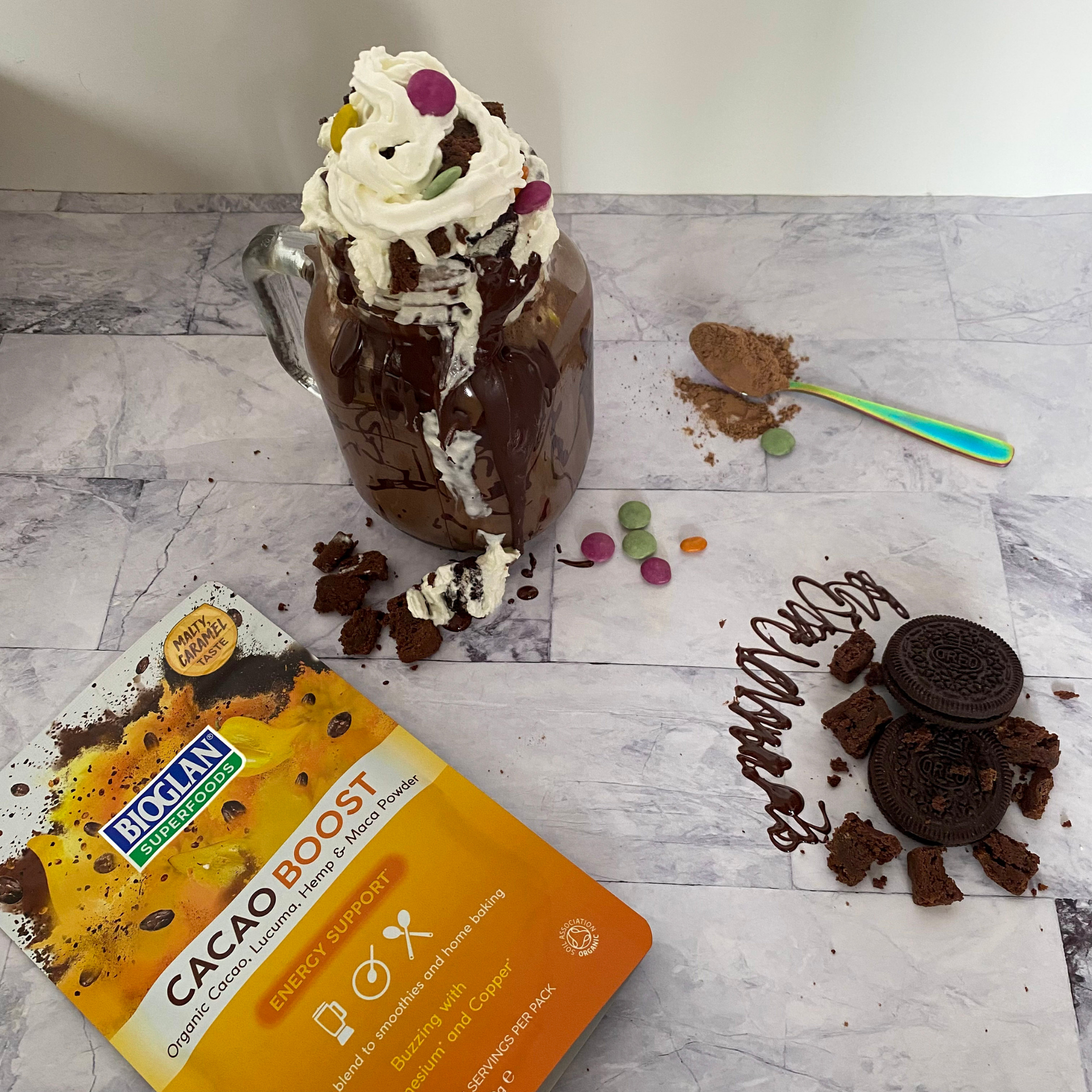 Vegan Cookies & Cream Freakshake with Cacao Boost

4

Ten minutes
In need of a sweet fix? Our Vegan Cookies & Cream Freakshake with Cacao Boost has it all: chocolate, ice-cream, brownies, biscuits, cream and more…& it's vegan.
Ingredients
Buy ingredients online at your selected retailer
200g vegan dark chocolate
450ml oat milk (or other nut milk)
800ml dairy free ice cream (vanilla, chocolate, or cookies & cream)
1 tsp Bioglan Superfoods Cacao Boost
To serve:
Vegan biscuits (oreos)
Soya whipped cream
Vegan brownies
Vegan chocolate buttons
Method
1. Blend all the ingredients together until smooth
2. Melt a few squares of the dark chocolate and decorate the glass by drizzling down the inside
3. Pour the blended mixture into the glasses until about ¾ full
4. Top with the whipped cream, biscuits, brownies and chocolate buttons. Enjoy!