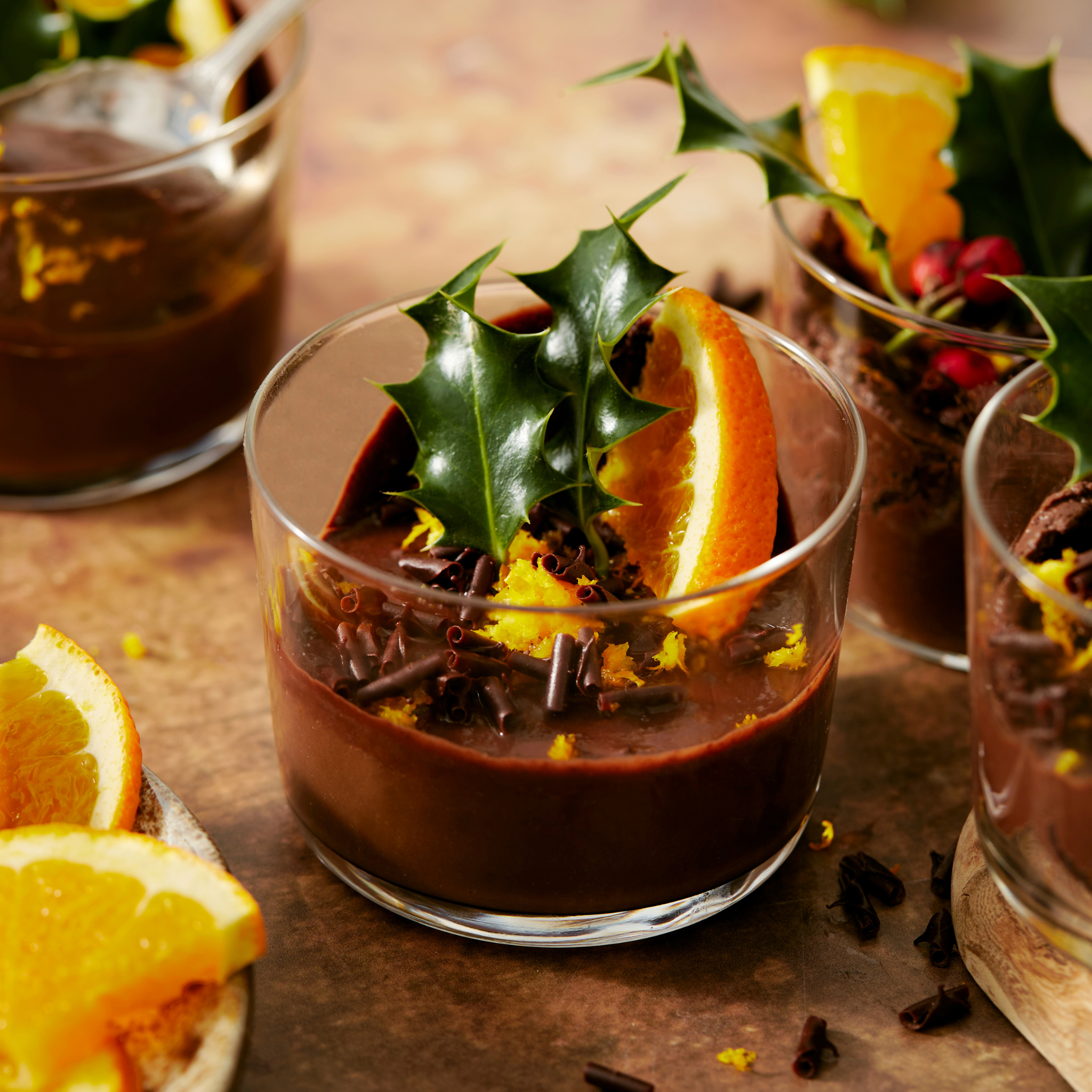 Vegan Chocolate Orange Ganache Pots with Cacao Boost

2

Fifteen minutes + four hours chilling time
Is there anything more Christmassy than chocolate orange? Round off your festive feast with our indulgent Vegan Chocolate Orange Ganache Pots with Cacao Boost.
Ingredients
Buy ingredients online at your selected retailer
For the chocolate pots:
250ml coconut cream
2 tbsp coconut oil
1 tsp Bioglan Superfoods Cacao Boost
2 tbsp maple syrup
1 tbsp orange essence
100g vegan chocolate
2 tbsp raw cacao
For the orange syrup:
150ml orange juice
2 tbsp coconut sugar
Method
1. Break up the chocolate into chunks and add to a large bowl.
2. Heat the coconut cream, coconut oil, maple syrup and orange essence in a saucepan stirring constantly. Take it off the heat just before it begins to boil.
3. Pour the cream over the chocolate and leave for a few minutes to allow the chocolate to melt.
4. Add the raw cacao and Bioglan Superfoods Cacao Boost, then stir gently until everything is combined.
5. Spoon the mix into glasses or espresso cups then pop in the fridge to firm up, for at least 4 hours or overnight.
6. Make the orange syrup. Add the orange juice and coconut sugar to a pan, heat gently until the sugar dissolves and the juice thickens. Set aside to cool.
7. Top the choc pots with the orange syrup, serve and enjoy!