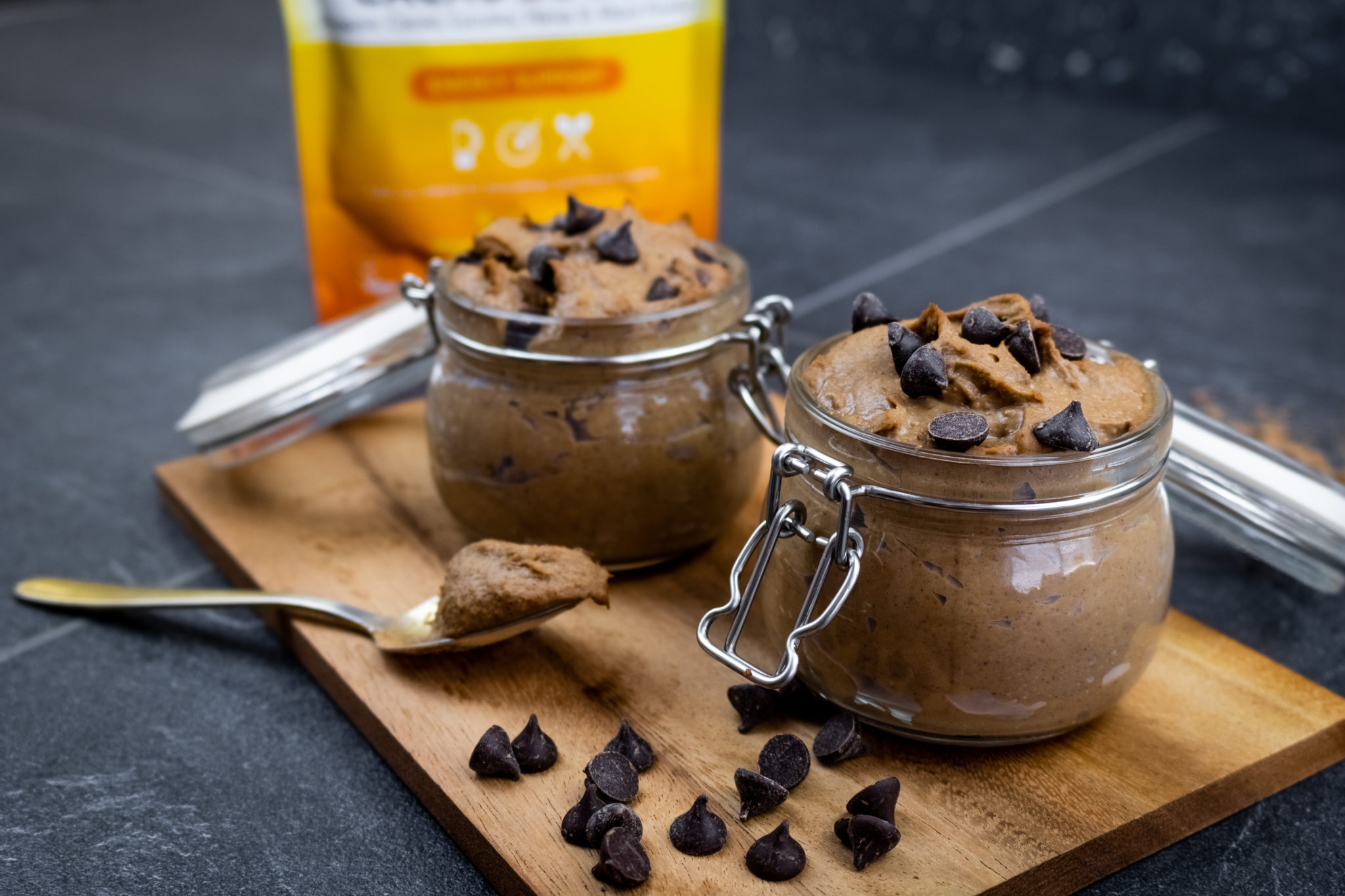 Vegan Chickpea Cookie Dough
with Cacao Boost

Serves 2

10 minutes
This no-bake, Vegan Chickpea Cookie Dough with Cacao Boost is a delicious treat with a creamy texture. Easy to make and delicious!
Ingredients
Buy ingredients online at your selected retailer
1 can of chickpeas (deskinned preferably)
½ cup peanut butter
2 teaspoons vanilla extract
2 ½ teaspoons honey
½ teaspoon cinnamon
⅓ cup cacao chocolate chips
1-2 teaspoons of Cacao Boost
Method
Add the chickpeas, peanut butter, vanilla extract, honey, cinnamon and Cacao Boost in the blender. Blend until smooth and creamy.
Add the chickpea and cacao dough into a small bowl and fold in the cacao chocolate chips.