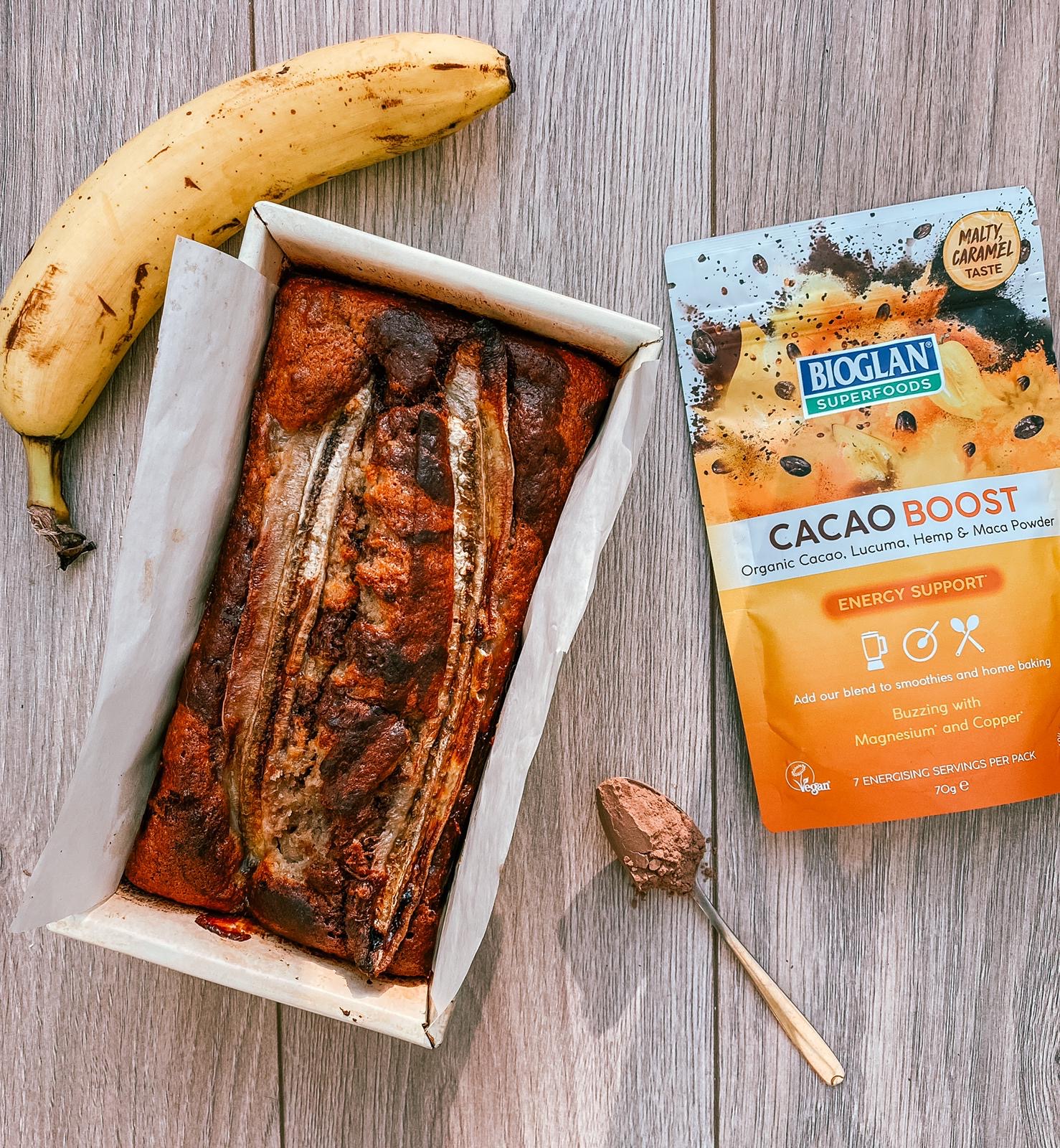 Vegan Banana Bread
with Cacao Boost

6

One Hour
We've jumped on the banana bread bandwagon and added our own superfoods twist by adding Cacao Boost. We covered ours in some nut butter and it was the perfect afternoon pick me up!
Ingredients
Buy ingredients online at your selected retailer
100ml dairy free milk (we used coconut)
180g self-raising flour
35g Bioglan Superfoods Cacao Boost
175g brown sugar
½ tsp salt
60g coconut oil, melted
4 very ripe bananas, mashed, and 1 optional extra banana for decoration
Nut butter (optional)
Method
1. Preheat your oven to 180°C /355° F and line a loaf tin with baking paper.
2. In a large bowl, stir together the milk, mashed bananas, sugar, and coconut oil until smooth.
3. Next, sieve in the flour and Cacao Boost, add the salt then fold into the wet mixture until it is just combined.
4. Pour into the prepared loaf tin and top with a banana that has been sliced in half if desired. Bake for 45-50 minutes, or until a knife or skewer comes out clean when inserted into the centre.
5. Leave to cool completely in the tin before turning out and slicing. Top with nut butter for a super tasty snack!
6. Enjoy!