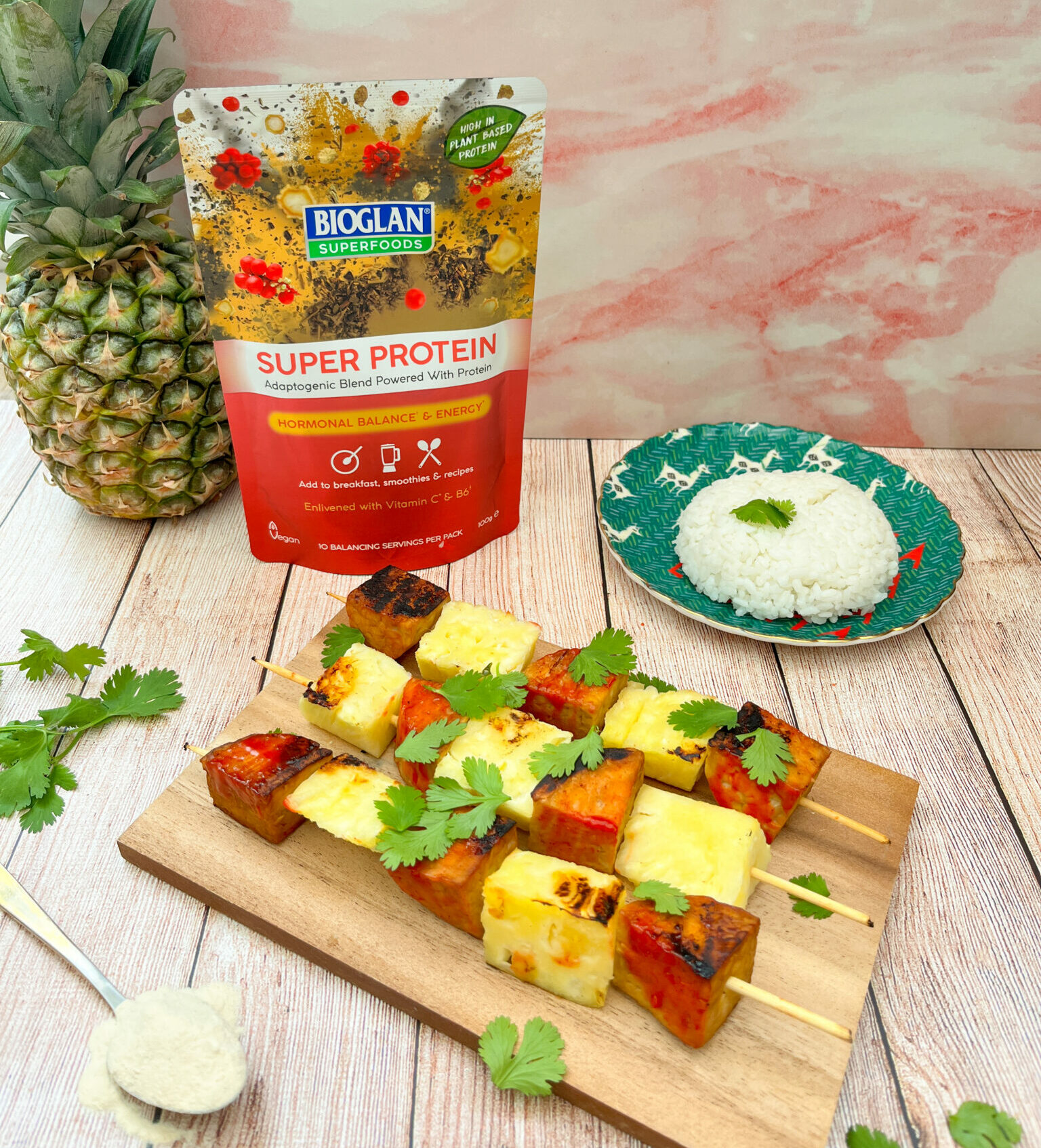 Tempeh Skewers
with Super Protein

2

Forty Five Minutes
These tasty skewers make a great addition to any barbecue, with a delicious combo of savoury and sweet. Packed full of protein, including a little extra in the form of our Super Protein. Marinade the tempeh overnight for an even better flavour!
Ingredients
Buy ingredients online at your selected retailer
Marinade:
1 tbsp soy sauce
1 tbsp miso paste
1 tbsp sesame oil
1 tsp chilli powder
1 tbsp Bioglan Superfoods Super Protein
1 clove garlic, crushed
1 tbsp crushed ginger
Skewers:
200g block of tempeh
1/2 pineapple, core removed and cut into chunks
1/2 small bunch of coriander, leaves picked
Method
Place all the ingredients for the marinade into a bowl, stir well and set aside. Cut the tempeh into 3-4cm cubes and add to the marinade. Stir thoroughly making sure that all the pieces are covered in the liquid. Cover and place in the fridge for at least 30 minutes.
Meanwhile, take 6 bamboo skewers and soak them in water so they don't burn. Once the tempeh has soaked up some of the marinade, skewer with the pineapple, alternating as you go.
Place the skewers onto a hot griddle pan (or BBQ) and baste with the remaining marinade. Turn every 2-3 minutes until the pineapple is caramelised and the tempeh is golden.
Serve with the coriander scattered over the top.