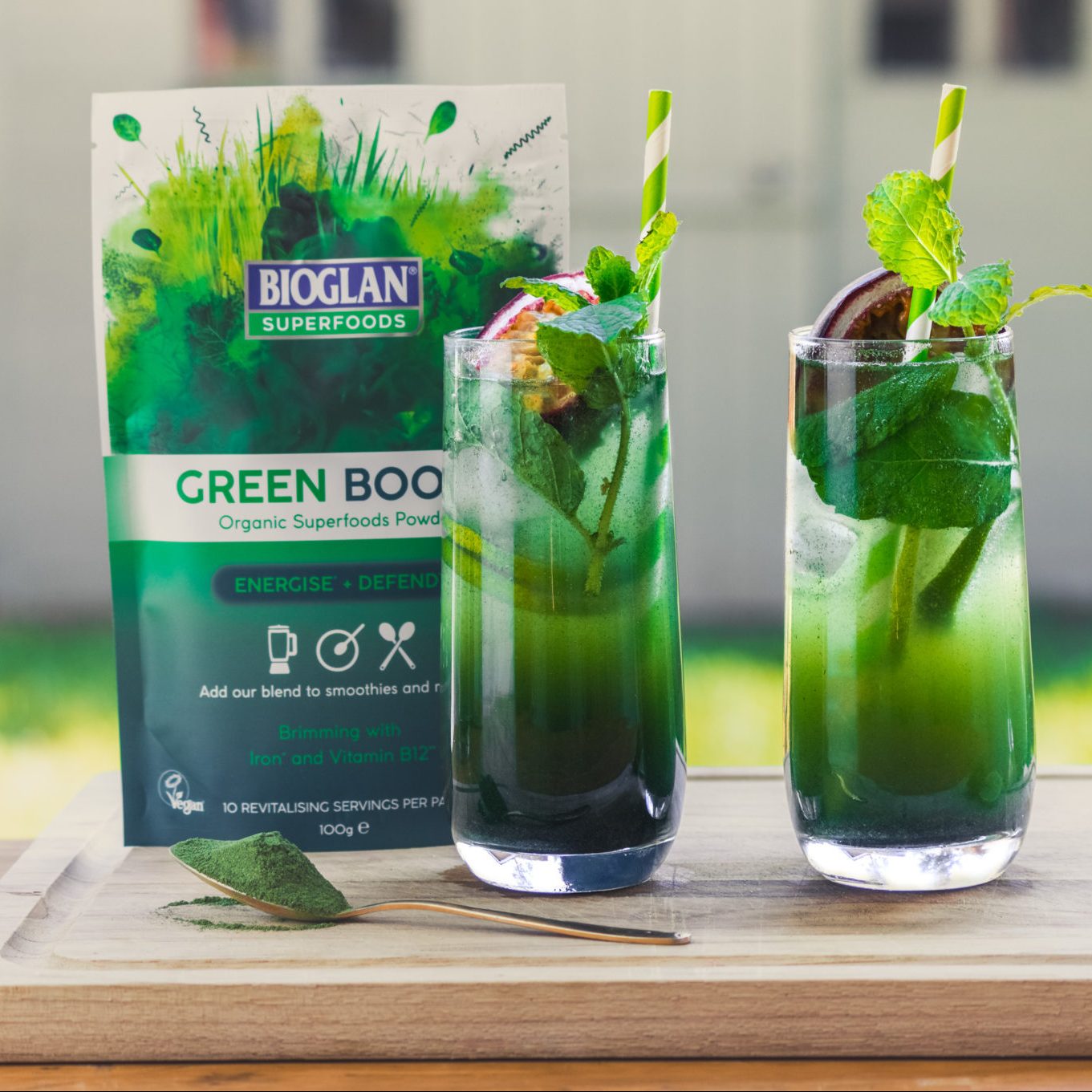 Super Mojito
with Green Boost

Serves 2

10 minutes
Supercharge your cocktails with a spoonful of Green Boost, which is rich in vitamin B12 and iron. At last, a cocktail that's doing you some good, hurray!
Ingredients
Buy ingredients online at your selected retailer
Juice of 3 limes, plus an extra lime sliced thinly for decoration
2 tsps Green Boost
2 passion fruits, plus 1 extra to decorate
Handful of fresh mint, plus extra to decorate
125ml sugar syrup (equal parts sugar and water)
Soda water to top up glasses
Handful of ice
Method
In a large jug stir together the lime juice, the pulp from two passion fruits, Green Boost, mint and sugar syrup. Muddle it all together with a wooden spoon and place in the fridge until ready to serve.
Strain the contents of the jug through a sieve when ready to serve. Fill two glasses with ice and place in the sliced lime. Divide the fruity liquid between the two glasses, top up with soda water and decorate with the passionfruit halves and extra mint sprigs. Enjoy!