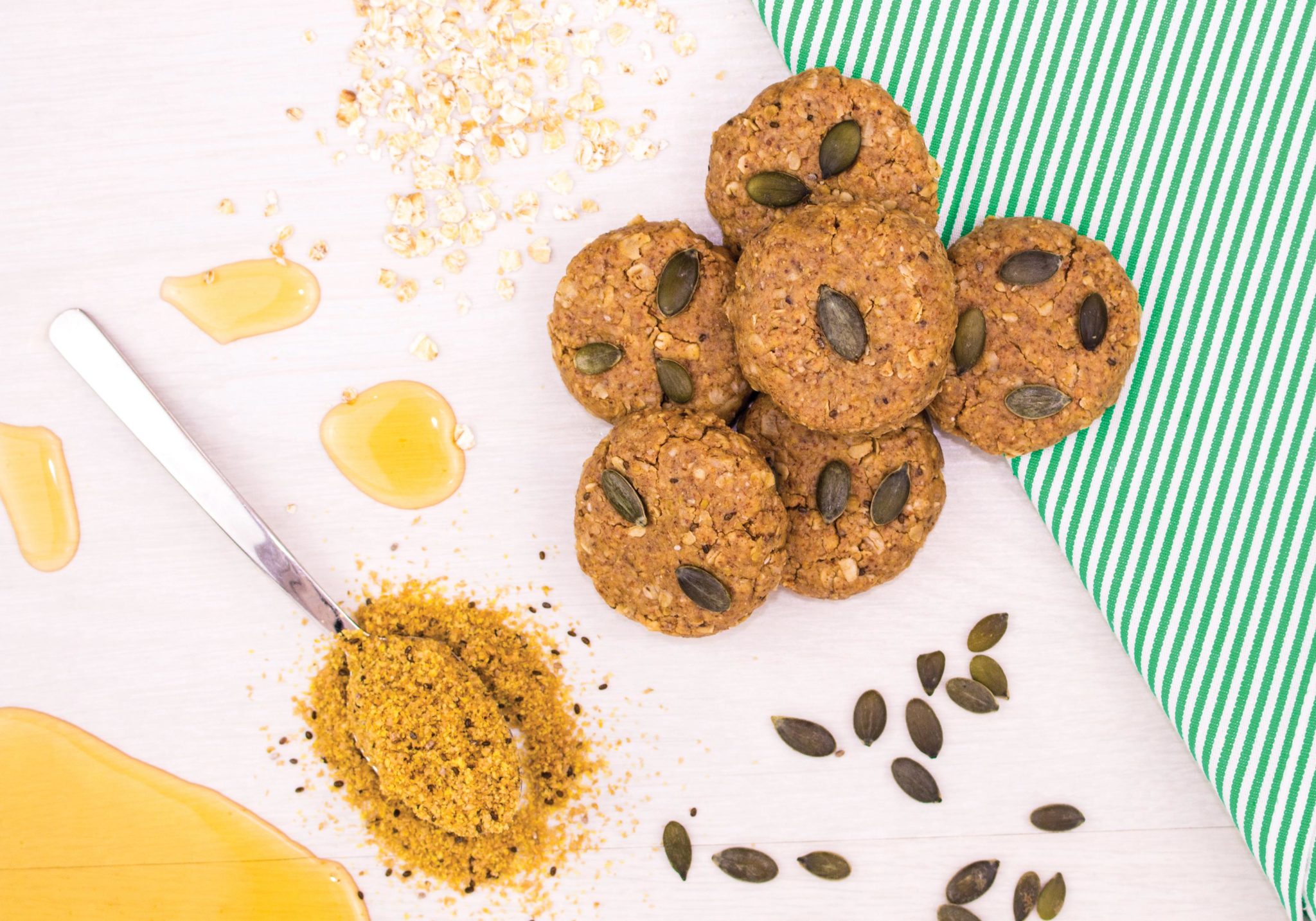 Raw Breakfast Cookies
with Flax + Chia

Makes 8

15 minutes
These Raw Breakfast Cookies with Flax + Chia are so easy to make and taste delicious. They are great to make with kids and there is practically no cooking involved, just some melting in the microwave. You can decorate these with other seeds and nuts or even add some dried fruit.
Ingredients
Buy ingredients online at your selected retailer
180g almond butter
1 tbsp honey or maple syrup
1 tbsp pumpkin seeds
2 tbsp Bioglan Superfoods Flax + Chia
70g oats
1 tsp vanilla extract
Pumpkin seeds to decorate
Method
Place all the wet ingredients into a microwaveable bowl and microwave on full power for 30 seconds. Stir the mixture until combined then add in the oats and Flax + Chia and stir again. Divide the mixture into 8, roll into balls and then flatten slightly. Place the cookies onto a plate lined with baking paper and decorate with pumpkin seeds. Refrigerate for 30 minutes, then enjoy.