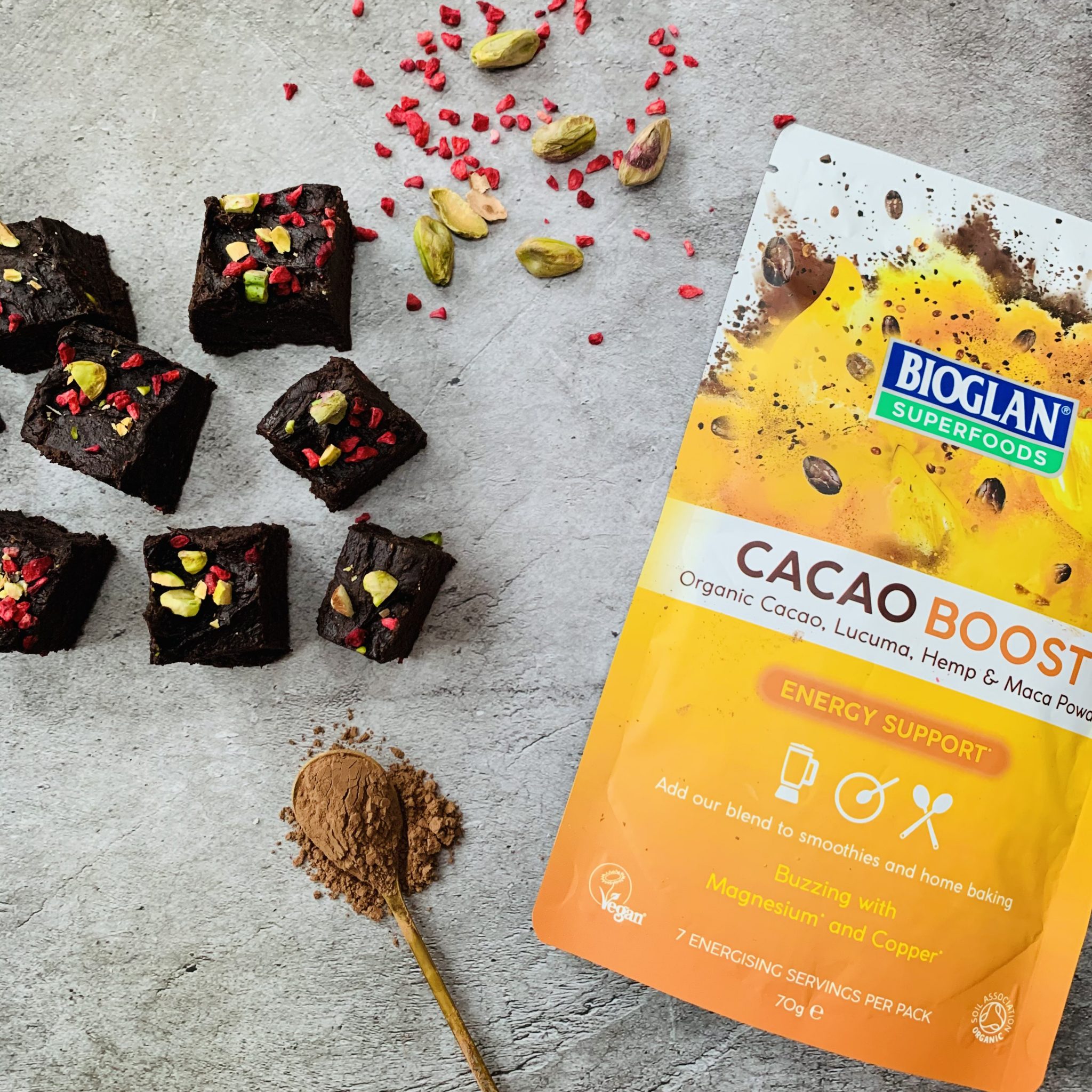 Raspberry and Pistachio Fudge Bites
with Cacao Boost

Makes 8-10 bites

One Hour Fifteen Minutes
These no-bake Raspberry and Pistachio Fudge Bites with Cacao Boost are really easy to make and great to keep in the fridge for an afternoon treat. You can change the toppings to any of your favourites.
Ingredients
Buy ingredients online at your selected retailer
¼ cup rapeseed oil
½ cup cashew butter
½ cup agave syrup
½ cup Bioglan Superfoods Cacao Boost
1 tsp vanilla essence
Handful of chopped pistachios
Handful of freeze-dried raspberries
Method
1. In a small bowl, add the cashew butter and rapeseed oil. Melt in the microwave for 20 seconds, stir and then continue heating in 10 second bursts until smooth.
2. Then in a mixing bowl, add the Cacao Boost, agave syrup and vanilla to the meted cashew butter. Stir until completely combined.
3. Add the pistachios and freeze-dried raspberries.
4. Spread evenly in a lined loaf tin and top with more freeze-dried raspberries and pistachios. Place in the freezer to set. We left ours in for an hour, so they still had a nice gooey, fudge like texture.
5. Cut into squares and enjoy!