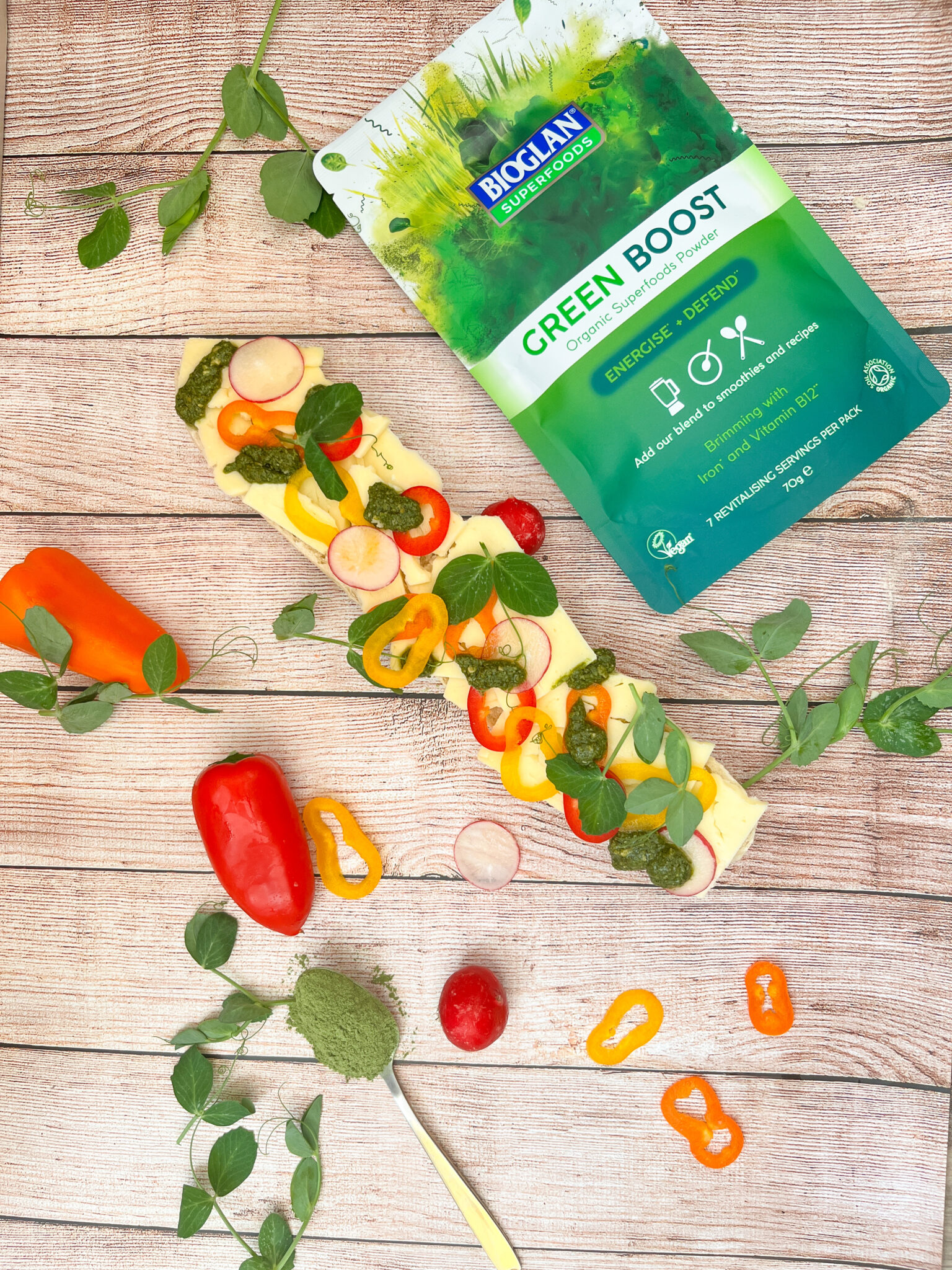 Picnic Baguette
with Green Boost Pesto

1

Ten Minutes
The centrepiece to your next picnic should be our Veggie Picnic Sandwich with Green Boost. Full of colourful veggies, it tastes as good as it looks.
Ingredients
Buy ingredients online at your selected retailer
1 baguette
1 tsp butter or margarine
3 slices cheddar
1 radish, thinly sliced
Small mixed peppers, sliced
Handful of green leaves (we used peashoots)
1 tsp Bioglan Superfoods Green Boost
1 tbsp Pesto
Method
Slice the baguette in half and spread with the butter or margarine. Place the slices of cheese on top, breaking up if you need to. Scatter over the peppers, radish, and green leaves.
Place the pesto into a small bowl with the Green Boost powder and stir well. Add half a teaspoon to a teaspoon of water until you get a nice pourable consistency.
Drizzle the pesto over the baguette and top with the lid. Wrap tightly in foil or greaseproof paper until ready to eat.