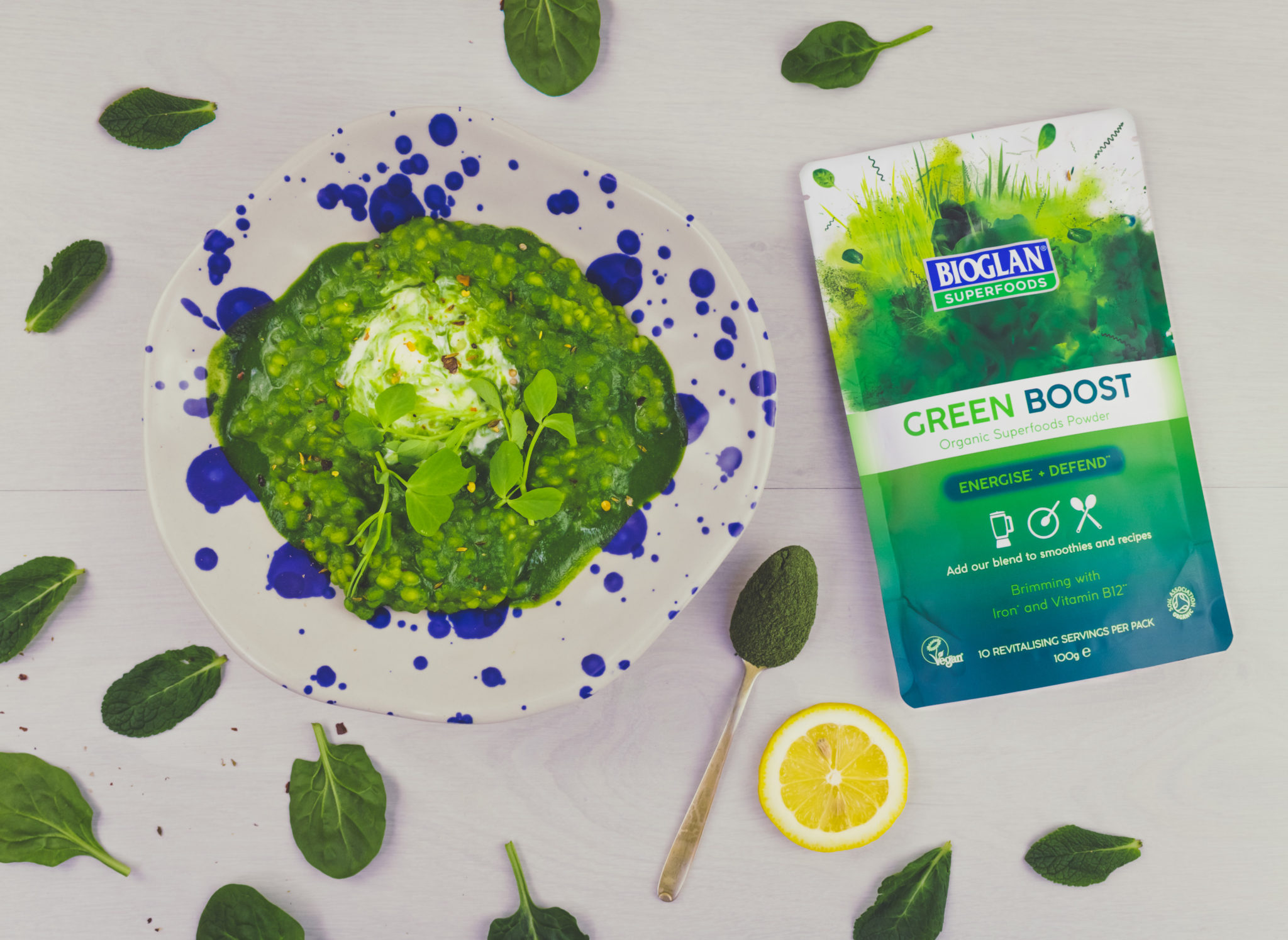 Pea and Mint Risotto
with Green Boost

Serves 2

45 minutes
Pack some more goodness into your midweek meals with this risotto! This recipe uses pearl barley instead of rice to add extra fibre. The Green Boost adds an amazing green colour as well as extra vitamin B12 and iron.
Ingredients
Buy ingredients online at your selected retailer
1 tsp extra virgin olive oil
1 onion, finely chopped
2 cloves garlic, crushed
100g pearl barley/farro
500ml hot vegetable stock
1 tbsp Bioglan Superfoods Green Boost
125ml water
200g petit pois
2 cups baby spinach leaves
10 mint leaves
Zest of ½ a lemon
75g mascarpone cheese
Method
Heat the oil in a large pan over a medium heat, add the onion and garlic and cook for around 5 minutes until the onion is soft. Add the barley/farro and cook for 2-3 minutes stirring constantly.
Increase the heat to high, and gradually add the stock a ladle at a time, stirring to absorb all the liquid, the grains should take around 25 minutes to cook.
Whilst the barley is cooking, place the peas, spinach, mint, lemon zest, Green Boost and water in a food processor and process until finely chopped. Add the pea mixture, 50g of the mascarpone, salt and pepper to the pan and cook for a further 2 minutes, stirring to combine.
Divide the risotto between 2 bowls and top with the remaining mascarpone and pea shoots.