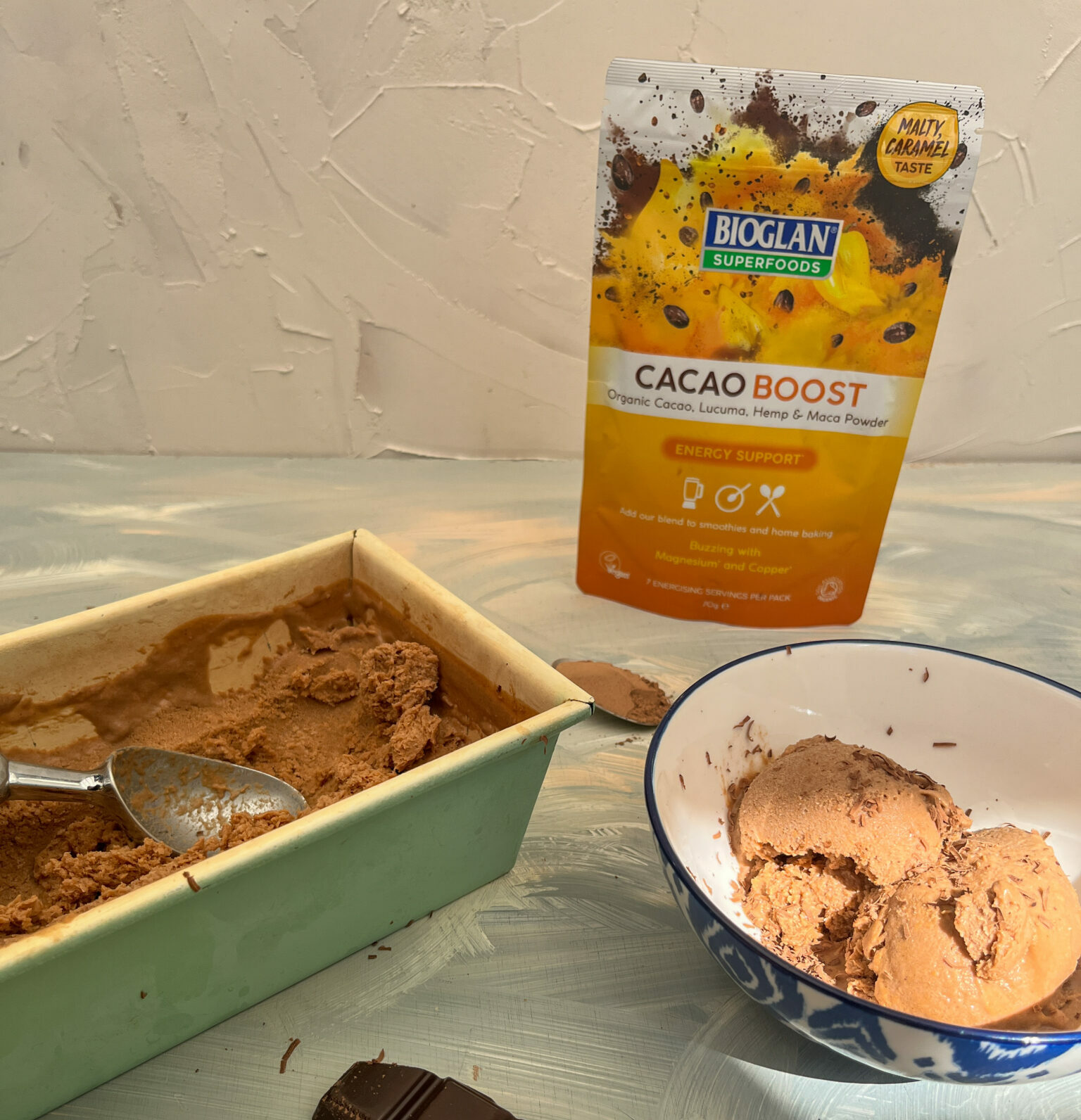 Nutrient-Packed Ice Cream
with Cacao Boost

10

Three hours thirty minutes
This nutrient-packed ice cream tastes incredible as well as having a host of health benefits. With an unexpected ingredient which may sound a little strange, don't knock it until you've tried it.
Ingredients
Buy ingredients online at your selected retailer
500g sweet potatoes
1 tin coconut milk
3 tbsp maple syrup
2 tbsp Bioglan Superfoods Cacao Boost
Method
Prick the sweet potatoes all over with a sharp knife and place in a microwavable bowl. Microwave on full power for 5 minutes, remove from the microwave and turn the potatoes over, then microwave for another 5 minutes. Set aside to cool.
Meanwhile, add the maple syrup to a blender with the coconut milk and Cacao Boost and blend until smooth. Scoop out the flesh from the cooled sweet potatoes and add this to the blender. Blend again until smooth. If the liquid is warm place into the fridge for 30 minutes.
If you have an ice cream maker place the liquid into that, however if not, pour into a loaf tin or baking tray. Place into the freezer and stir every 30 minutes for three hours until smooth and set. Remove from the freezer 10 minutes before serving and enjoy!