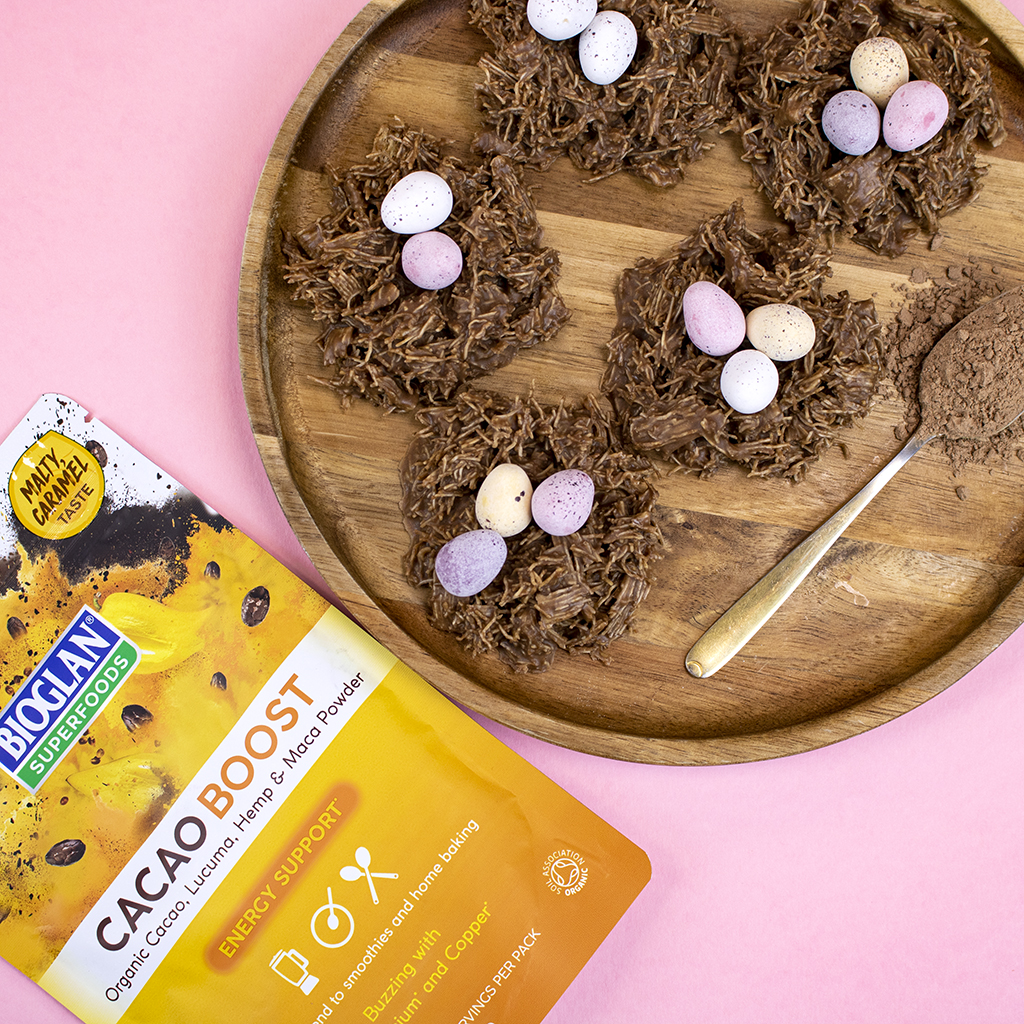 No-Bake Easter Nests
with Cacao Boost

9

Twenty Minutes
We love these Easter Nests with Cacao Boost which give them a delicious chocolate-caramel flavour. The peanut butter is an amazing addition, good luck stopping at just one!
Ingredients
Buy ingredients online at your selected retailer
125g peanut butter
75ml maple or agave syrup
60g coconut oil
4 tbsp Cacao Boost
88g shredded wheat (4 biscuits)
½ tsp salt
1 packet of Mini Chocolate Eggs or Creme Eggs
Method
1. Line a baking tray with baking paper and set aside.
2. In a small pan combine the peanut butter, syrup, salt and coconut oil and place over a low heat until combined. Once melted together stir in the Cacao Boost and shredded wheat.
3. Scoop out a tablespoon of the mixture and place onto a baking tray, then use the back of a spoon to mould into a nest shape. 4. Place in the fridge to set for at least 30 minutes.
5. Once set top with the chocolate eggs and enjoy. We topped a batch with Mini Eggs and another batch with Creme Eggs!