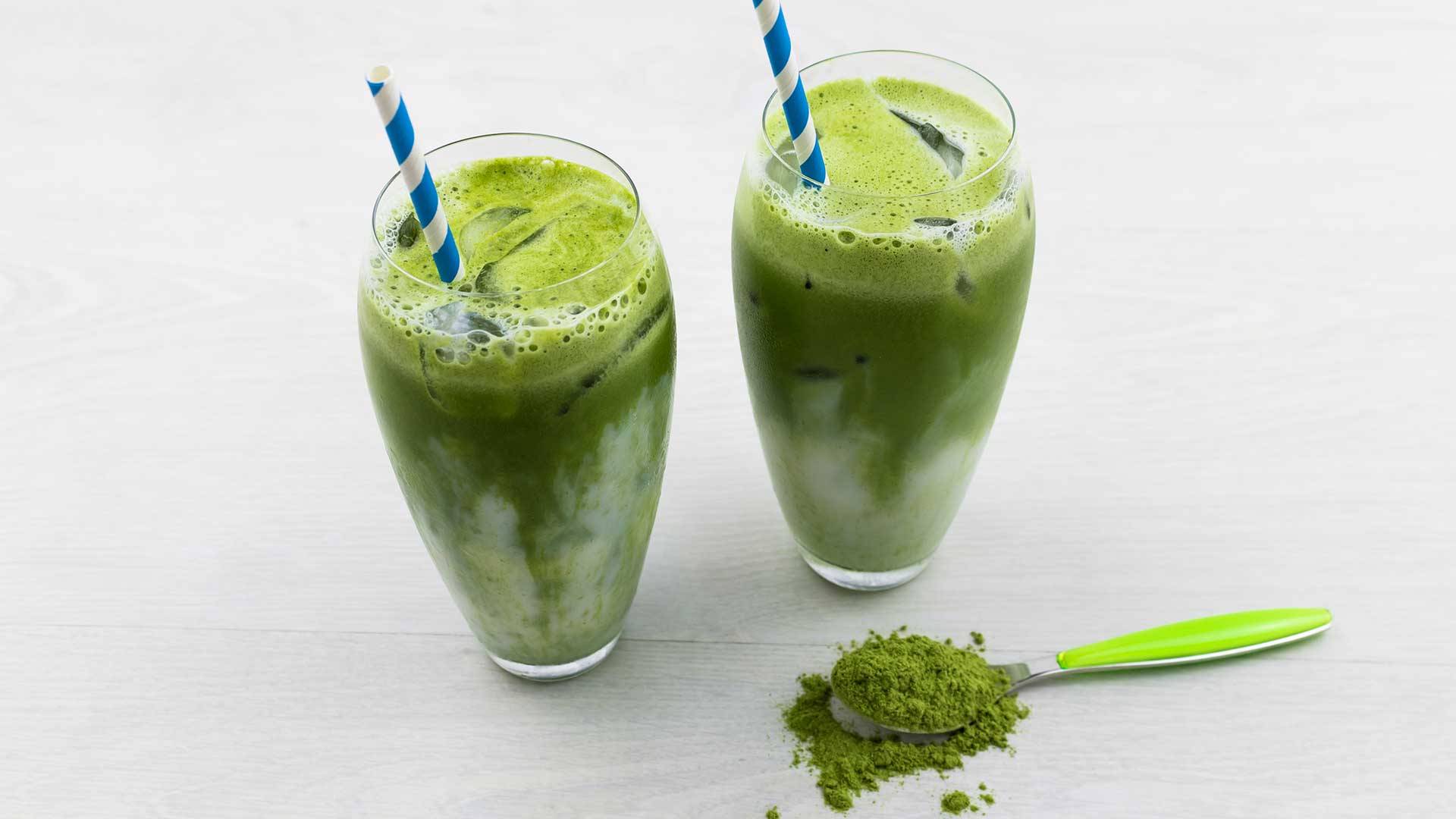 Iced Latte
with Wheatgrass

Serves 1

5 minutes
If you are looking for an alternative to caffeine filled drinks, this Iced Latte is the recipe for you! Wheatgrass gives this refreshing drink a sweet, earthy twist. The bright green colour is amazing too.
Ingredients
Buy ingredients online at your selected retailer
400ml almond milk (or enough to fill a large glass)
2 teaspoons Bioglan Superfoods Wheatgrass
1 tsp maple syrup
1/4 tsp vanilla extract
Big handful of ice
Method
Place roughly one third of the almond milk along with two thirds of the ice, the maple syrup, vanilla extract and the wheatgrass powder into a blender and blend until smooth. Add the rest of the almond milk and the remaining ice into a large glass or jar and slowly pour in the green wheatgrass mixture so that the two don't fully mix but create a beautiful layered look. Pop in a straw and enjoy!