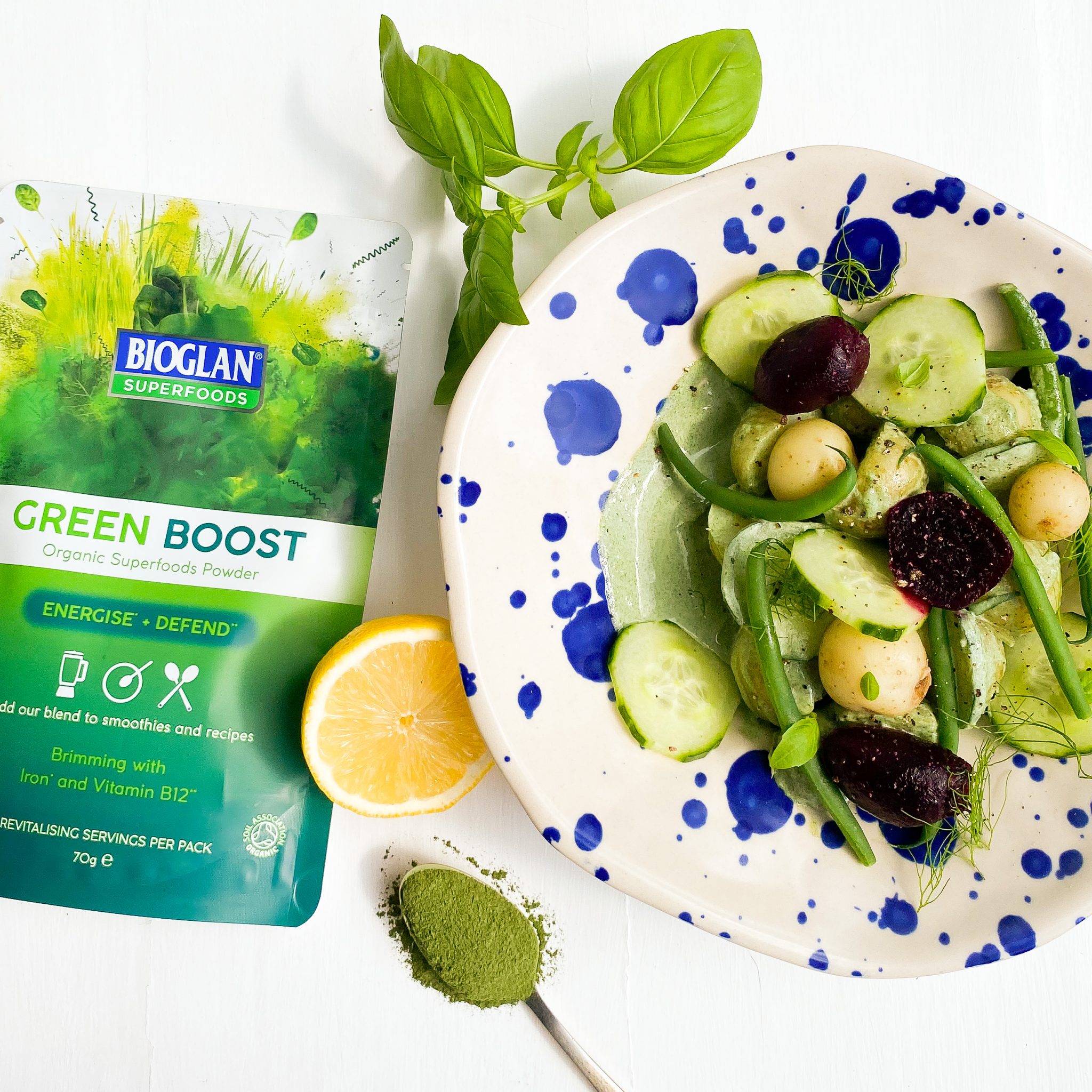 Greens Potato Salad
with Green Boost

4

Thirty Minutes
This Potato Salad with Green Boost is the perfect lunch or side salad for a meal.
Ingredients
Buy ingredients online at your selected retailer
For the salad:
750g small potatoes, smaller ones kept whole and larger cut in half
1 tsp salt
150g fine green beans
½ cucumber thinly sliced
2x cooked or pickled beetroot bulbs, sliced into chunks
Black pepper
For the dressing:
Large handful of basil leaves
Small handful of tarragon leaves
1 tsp Bioglan Superfoods Green Boost
½-1 garlic clove
2 tsp capers, drained
½ teaspoon salt
200g mayonnaise (we used vegan mayo)
1 tbsp lemon juice (more if needed to taste)
Method
1. Start by boiling the potatoes in a large pan for around 15 minutes until they are tender.
2. Add the green beans for the last 1 minute of cooking, then drain in a colander and run under the cold tap and set aside.
3. To make the dressing, blend all the ingredients in a food processor or blender until smooth.
4. Place the cooled potatoes and green beans into a large bowl. Add the green beans, cucumber and the dressing and stir together to combine.
5. Serve up the salad into bowls and top with the sliced beetroot. Enjoy!