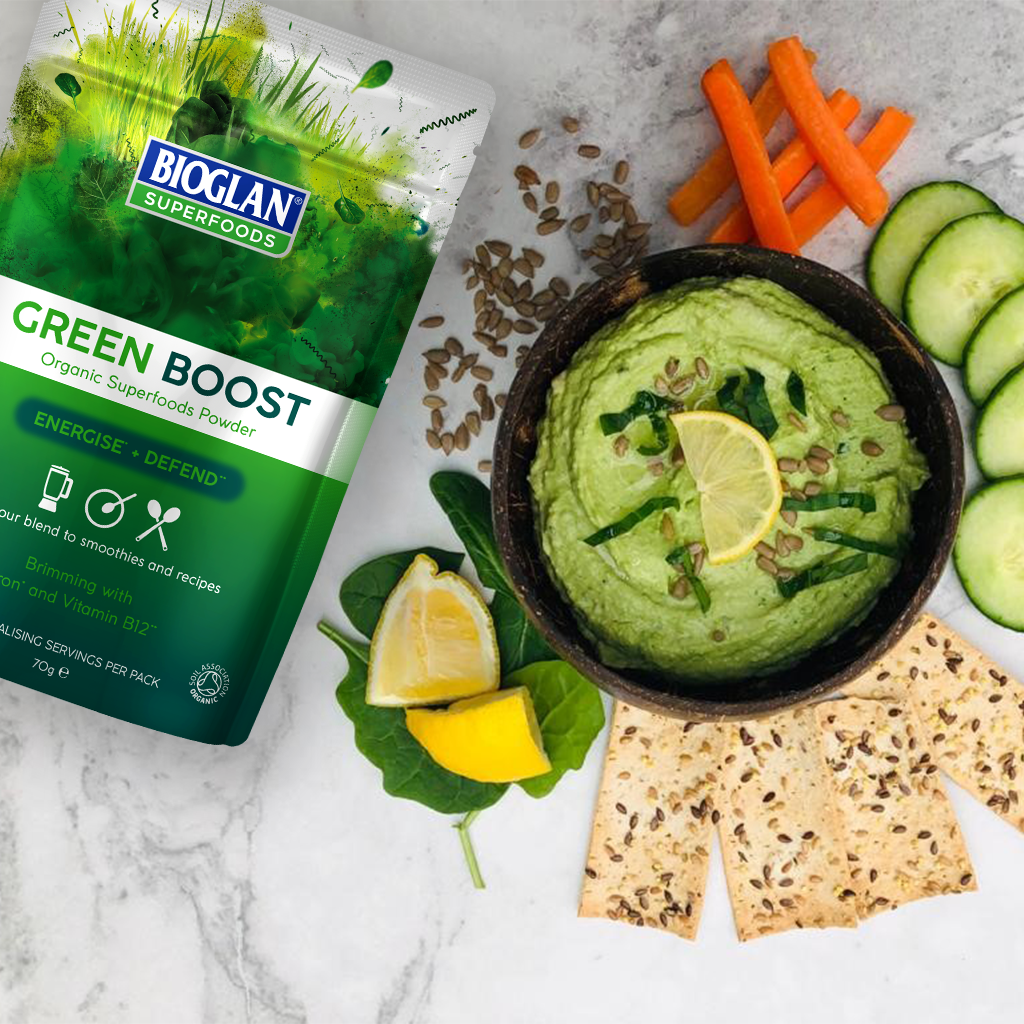 Green Hummus
with Green Boost

4

Ten Minutes
Hummus with a green twist! The addition of Green Boost makes this recipe an easy way to eat your greens. A great, healthy lunch idea.
Ingredients
Buy ingredients online at your selected retailer
200g cooked chickpeas, drained and rinsed
80ml cup of water
3 tbsp lime juice
1 tbsp olive oil
1 tbsp Tahini
60g spinach
1 tbsp fresh parsley
1 tsp Bioglan Superfoods Green Boost
1 diced spring onion
¼ tsp ground cumin
¼ tsp ground cumin ¼ tsp salt
Method
1. In a food processor or blender, add the spinach, parsley, spring onion, lime juice, olive oil, tahini, Green Boost water, cumin and salt.
2. Blitz before adding the chickpeas then blend again until smooth.
3. If you find it's a little thick, simply add some more water a little at a time.
4. You can top the hummus with any kind of seeds, chilli flakes or herbs and serve with veggies, crackers or anything else you like – enjoy!