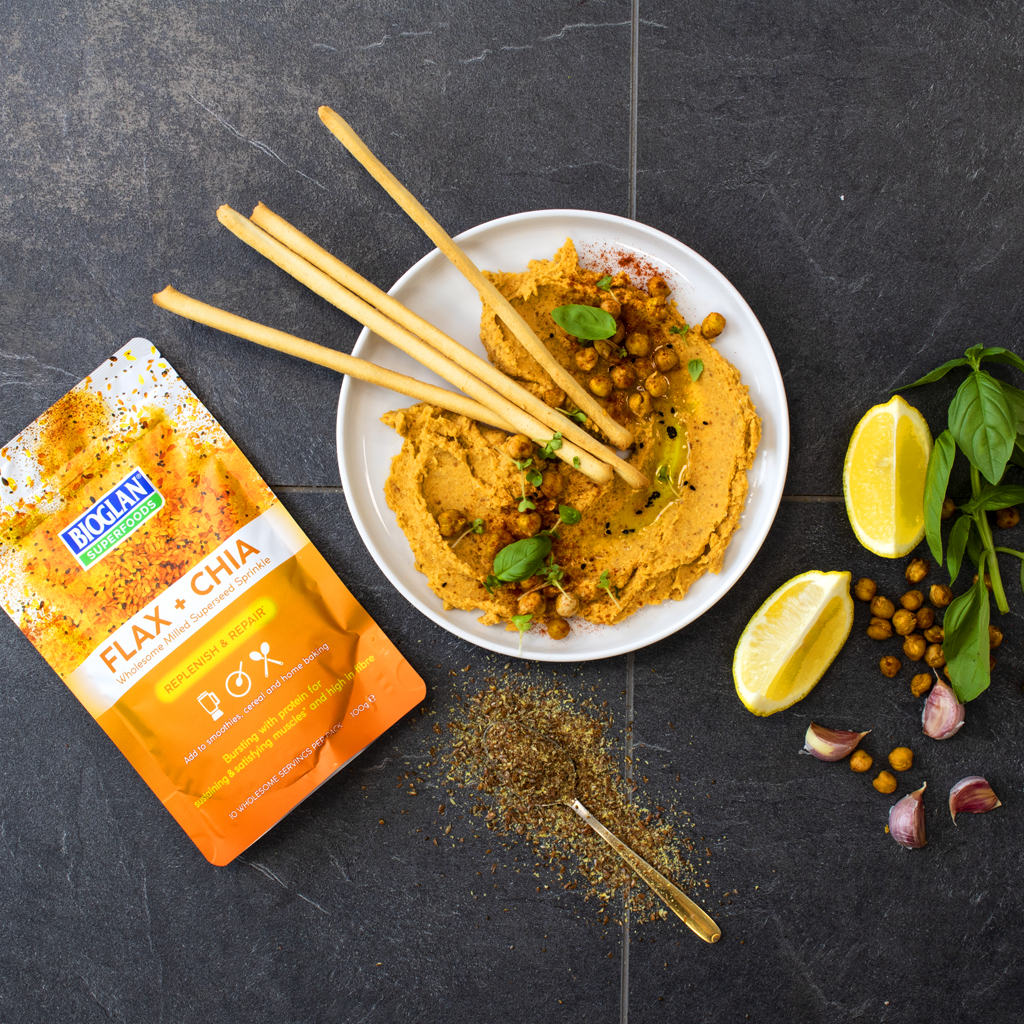 Flax + Chia Hummus
with Flax + Chia

4

Fifteen Minutes
We just can't get enough of the gorgeous colour of this hummus! Our Superfoods Flax + Chia Hummus is the perfect dip for bread sticks or some crunchy veg sticks whether you're at home or need to spice up your lunchbox a little.
Ingredients
Buy ingredients online at your selected retailer
400g chickpeas
1 clove of garlic
1 tablespoon Superfoods Flax + Chia
1/4 teaspoon cumin
1 1/4 teaspoon paprika
1 teaspoon salt
Juice from half a lemon (approx. 2 tablespoons)
60ml olive oil
Method
Drain and rinse the chickpeas.
In a food processor or blender, add all the ingredients apart form the oil. Give that a good blend, then turn off your processor and scrape down the sides. If you have a processor (or blender) that allows you to leave an opening in the top while it's running, then use this to slowly pour in the olive oil while it runs. If not, just add the oil in 2-3 batches - if you add it all at once, it may not blend as well.
Taste and adjust the seasoning if necessary.